Are you thinking of presenting your brand, hosting a special event, or recording something else in video format? If so, consider hiring the best videographers in Calgary to keep an eternal copy of the event!
The companies listed here use videography and the art of cinematography to fulfill your every request. They're versatile enough to be able to master the medium, and they're just waiting for your instructions!
Here are the best videographers in Calgary for your next event:
1. Conquest Outback Productions Inc.
SERVICES

Film & Video Production, Website Development, Online Marketing & Digital Ad Management, Social Media Management, Wedding & Event Photography

WEBSITE
https://conquestoutback.com/calgary-video-production/
ADDRESS

10816 Macleod Trail SE, Calgary, AB T2J 6A5, Canada

CONTACT DETAILS

Phone: 403-464-9560


Email:

[email protected]

OPERATING HOURS

Contact for more information
Conquest Outback Productions Inc. has been in business since 2004 specializing in delivering stellar cinematography, video and film for television, broadcasters, film makers, private and corporate business. Additionally the company also produces web designs and awesome digital ads marketing that will surely boost your business and brand to better heights. Local, affordable and effective are the pillars of their brand voice.
They have a lot of experience in the field of digital ads management and we have a loyal client group in Calgary and western Canada based on their results.
Conquest has been delivering consistently superb services and are known to be one of the premier Calgary video production companies in Southern Alberta. Having delivered broadcast programming for broadcasters domestically and internationally their team are highly trained in the field of film and video production Calgary. Having produced for a wide variety of clients ranging from small business to Fortune companies, Conquest has the experience to help you make your vision a reality.
Their team of experts have over 20 years of experience under their belt which they readily bring into your project should you wish to work with them in boosting your company toward more exposure and customer engagement. Furthermore, they have worked in various countries and are familiar with diverse environments which adds on to their reliability as a company who is able to adapt to your needs no matter from which part of the globe you may be.
We recommend this company for your digital marketing needs due to their skill and long standing, consistent record of excellence helping their clients grow successfully.
Highlights
Detail-oriented team

Highly experienced

Prompt customer service

Affordable

Local and available
Customer Reviews
Here's some Google reviews from Conquest Outback Production's clients:
"I have been doing all my advertising needs with Jim and the team at conquest productions for about 6 months now. Since I have decided to go with them I have had great results and getting leads every day. I really feel like Jim have been giving me great advices and ideas to build my online presence. They also produce a few amazing videos. Overall Im happy with the service and results."
Here's another one:
"Jim Hoey and his team at Conquest Outback Productions Inc. are awesome. From the moment you start working with them they treat you like family. Our company was approached by Jim three years ago with a great opportunity to work together. The content that Jim and his team produced for us is amazing. They provided us with video content for our website and social media platforms. They are consistently working and improving their products all the time to ensure that we are getting the latest and greatest when it comes to video advertising. The team sat down with us to make sure they understood our needs and what we were trying to say and boom! They made the magic happen. I look forward to many more years working with the team at Conquest Outback Productions Inc."
Here's another one:
"Nothing but good things to say about Jim and his team! I had them build my word-press website, re-design me a beautiful new logo and they are managing a lot of my social media. Jim and his team were very professional and helpful to my small business , taking a lot of the weight tech wise and managing the tasks i'm not good at. They always made sure I was happy before moving on to the next task and made my business feel just as important as their bigger clients. I'm looking forward to continuing our business relationship and having them on my team as we continue to grow."
2. Symbol Syndication
SERVICES
Commercials, sports, events, short documentary, promotional, game coverage, etc.
WEBSITE
Symbol Syndication
ADDRESS
59 22 Avenue SouthWest, #302, Calgary, AB T2S 3C7
CONTACT DETAILS
(844) 577-5457 |

[email protected]

OPERATING HOURS
Mon – Fri 10:00 am – 7:00 pm
Sun 10:00 am – 5:00 pm
Symbol Syndication gives your name the boost you need to get yourself started. They're a video production company based in Calgary that specialises in brand marketing, but they also do music videos, interviews, and creative filmmaking as well.
They provide an in-depth marketing plan to establish your digital footprint, giving you everything, including consultation services and SEO services. They set a great standard as one of the best videographers in Calgary.
Highlights
Specialises in video production for online brand marketing! They even have teams dedicated to video SEO
Affiliated with Calgary Professional Videographers Association
Customer Reviews
Here's a review from one of Symbol Syndication's clients:
"I was referred to Symbol Syndication by a business associate and received a swift response to my requests for help with our videos. Jon was very professional and even worked on more of our projects while he was out of town. We used our videos in ads and on our web site with great success so would highly recommend Jon and Liam for any video work you might need."
Here's another one:
"I have engaged Jon, Liam and the Symbol Syndication team for the past few months to do some shooting, as well as editing and producing videos for TRAK Kayaks. We run our business as a lean machine, so I really value the tight relationship with have with them, and their responsiveness, efficient work, and high-quality video production, all at a very reasonable cost. Highly recommend!"
3. New West Video
SERVICES
Social media, fast marketing, real feedback, testimonials, business event, speeches, etc.
WEBSITE
New West Video
ADDRESS
174 Sierra Morena Close Southwest, Calgary, AB T3H 3G4
CONTACT DETAILS
(587) 707-0796 |

[email protected]

OPERATING HOURS
Mon – Fri 8:00 am – 6:00 pm
Sat 9:00 am – 5:00 pm
New West Video focuses on establishing your digital presence. They can guarantee that your digital identity will be known to the digital world through videos when you work with them.
Their affordable video marketing solutions guarantee that you'll reach a wider audience in no time. Their standard gives your targeted audience a level of interactivity and understanding of your service that only the best videographers in Calgary can provide.
Highlights
Has a comprehensive video marketing campaign that they can apply to any business, regardless of the scale
They've worked with large corporations like Uber, Reebok and Raw Calgary
Customer Reviews
Here's a review from one of New West Video's clients:
"Worth every penny! They have the equipment and expertise we needed to launch a promo video and as much as I thought we failed, New West Video saved it all and we are very impressed with the outcome. Highly recommended."
Here's another one:
"The New West Video Team was a pleasure to work with! They produced some amazing videos for us, and in a timely manner so that we could make use of them quickly. It was a pleasure to work with them and we will definitely be using them again!"
4. Focus on Why Media
SERVICES
Commercial, business, corporate, branding, explainer, product demos, etc.
WEBSITE
Focus On Why
ADDRESS
Calgary & Surrounding Areas, Calgary, AB T3H 3P8
CONTACT DETAILS
(403) 629-8389 |

[email protected]

OPERATING HOURS
Open 24 Hours
Focus on Why Media asks for a clear picture. What do you really want to tell your audience and why?
As videographers, they try to understand those questions and convey your message through powerful and appropriate cinematic storytelling. They provide both corporate marketing strategies and event video production.
They'll be with you throughout the entire production process, giving you assurance that you're working with one of the best videographers in Calgary.
Highlights
Offers their clients free consultation and estimates, giving you full understanding of their pricing
Provides professional event video production, utilising both the video and photography to capture great moments
Customer Reviews
Here's a review from one of Focus on why Media's clients:
"I had the opportunity to work with Dan on a video production project and it was such a great experience working with him. Dan was very accommodating, flexible in his schedule and produced such an awesome video! I'm grateful for his generosity and kindness. For any video production projects, I would highly recommend! I look forward to continuing working with!"
5. Dream Day Films
| | |
| --- | --- |
| SERVICES | Services |
| WEBSITE | Dream Day Films |
| ADDRESS | 7540 Fountain Rd SE, Calgary, AB T2H 0W8, Canada |
| CONTACT DETAILS | +1 403-246-1082 |
| OPERATING HOURS | Mon – Fri 9am–5pm |
If you're looking for a company out there that's willing to make your wedding or event video as beautiful and personal as they can, Dream Day Films has you covered. They ensure that you're in control of your story, and they'll show it the way you want.
They are one of the best videographers in Calgary because of their ability to eternalise your special day in the most beautiful way possible, capturing romantic candid moments that add to the wonderful story of your life. That's why we'd recommend them for things like weddings, in particular.
Highlights
Specialises in capturing romantic moments, like wedding videos
They are great at narrative videography, telling a powerful story through cinematic expression
Customer Reviews
Here's a review from one of Dream Day Films' clients:
"Absolutely amazing!! We couldn't be more impressed/amazed/grateful for the outstanding job that the Dream Day team did! They are so easy to work with and we have had so many compliments on our wedding film. If there is one thing you are going to do for your wedding, give yourself the best gift and hire dream day to make you a film! There was so much of our wedding day that flew by and we love having the movie to re-live the time!! HIGHLY recommend! Thank you both!!"
Here's another one:
"While planning our wedding, my wife and I weren't sure of having a videographer for our wedding day. Looking back, it should have been our priority. Dream day did such an amazing job that our video is our favorite keepsake of our big day. We love the result, everything is so professional. Booking online with them was a breeze, organizing with them before the wedding was a breeze, and working with them on the wedding day was an amazing experience. I highly recommend Dream day. Robert went above and beyond our expectations. Thanks again for your amazing work !"
6. Milky Way Films
SERVICES
Services
WEBSITE
Milky Way Films
ADDRESS
174 Sierra Morena Close SW, Calgary, AB T3H 3G4, Canada
CONTACT DETAILS
Email:

[email protected]

Phone: +1 587-707-0796

OPERATING HOURS
Wed – Sun 8am–6pm
Mon – Tues 8:30am–6pm
Milky Way Films has more than 10 years in the filmmaking industry, and they've covered and supported lots of events along the way. This has given them lots of time to develop a diverse shooting style that can accommodate every demand from their clients.
They are bold and authentic, and push for perfection and professionalism every step of the way. This integrity and high regard for their craft makes them one of the best videographers in Calgary.
Highlights
Gives you extensive control over the feel of the video and how your video should be shot
Customer Reviews
Here's a review from one of Milky Way's clients:
"An amazing experience with a brilliant crew
Pros:
Professionalism: Sergey and Alex were always on time, prepared and worked tirelessly to ensure they got all their necessary shots without detracting from the special day. Furthermore, they made sure to check in with us often to ensure we were comfortable and were enjoying the experience.
Cost: Very reasonably priced for the quality of the footage and the time they spent with us
Quality of the Video: The video was breathtaking. We just received it today and have already watched it at least 20 times and I'm sure will continue to watch it to relive the day. The high definition is stunning and their shots are an artistic masterpiece. They didn't miss a single moment.
Timing: They had the video to us within a month of the wedding!
Cons:
NONE! Highly recommend this great crew!"
Here's another one:
"Working with Milky Way Films – is an outstanding experience, whether you're hiring them for your wedding, birthday or any event/project.
One of the very best, experienced and dedicated video companies in our area. Have worked with them quite a bit – and we have more projects in the near future."
7. Ring Tail Films
Ring Tail Films is a video production company based in Calgary. They also have a camera man available in Edmonton who are available for work anywhere in Alberta or Western Canada.
Count on their skilled team to shoot video, record, and edit your video to the highest quality possible. They also provide lighting for their shoots and have a drone and motion graphics services available to produce the output you have in mind.
Highlights
Full-service videography services
10 years of experience
Specializes in wedding, music, and corporate or commercial videos
Customer Reviews
Here's a review from one of Ring Tail Films' clients:
"We hired Ewen for our destination wedding in Mexico. He's professional and super nice to work with. We were so blown away by the video. It was SO good. So so so good. He absolutely captured ALL our key moments and reactions!! We are so happy. We teared together and laughed together while watching!! (He even added in a surprise ending for our video, where everyone's jaws dropped!). We highly recommend Ring Tail Films!"
Here's another one:
"Ring Tail Films did an exceptional job of our wedding highlight film! They captured the most perfect moments and enabled our vision of showing our film at our wedding celebration event to come true! The film was very professional and brought tears to everyone's eyes. It was perfect. Couldn't have asked for a better film and experience working with Ewen and Deanna. I highly recommend Ring Tail Films!"
8. White Water Films
Make your special day last forever with the help of White Water Films. Over the years, they have created a reputation for providing high-quality videography services that are unparalleled.
Their team is highly knowledgeable about the various filming techniques, both old and new.
Highlights
State-of-the-art equipment
Professional and friendly team
High-quality outputs
Customer Reviews
Here's a review from one of White Water Films' clients:
"I went to WhiteWaterFlims and told him to make a high quality wedding video and when he gave it to me it was the best wedding video ever."
Here's another one:
"Very professional, did an amazing job, I highly recommend!!!"

9. Jeff Clovis
Jeff Clovis, with over ten years of experience as a professional videographer and filmmaker, offers a once in a lifetime wedding films for a once in a lifetime day. If you avail for a film package, you would have a 5-8 minute wedding film, a full-day coverage, and a 50% discount on 2021 and off-season wedding dates!
Highlights
Full-Day Coverage (No Cap)
2 Videographers
Customer Reviews
Here's a review from one of Jeff Clovis' clients:
"Jeff shot our wedding in Mexico. He was very fun and easy to work with throughout the day. What really shined through was his expertise and professionalism. I didn't think someone could be so out of the way but also so involved, lol My wife and I were blown away from our wedding film!! We would recommend Jeff and his team to anyone."
Here's another one:
"Jeff is a pleasure to work with. He is attentive, professional, and easy to work with. I also appreciate his experience in videography, especially during our big day. I would definitely recommend Jeff to anyone wanting high-quality wedding videography & films."
10. A List Studio
A List Studio is a Wedding Videography Business based in Calgary, AB, but always willing to travel for a beautiful love story. By using A List Studio's services, their crew will capture the special moments on your wedding day and curate a film that speaks of the intimacy and raw emotions captured between you and your partner.
Highlights
Unobtrusive filming
The wedding film is customized to the wants of the client
Works efficiently and effectively with 3rd party photographers
Customer Reviews
Here's a review from one of A List Studio's clients:
"Angela and her husband did such an amazing job at my wedding. They were so easy going and fit in with my entire crowd at the wedding. Not only did she do an amazing job on my video that left me speechless but she gave it to me in such a short time! She is so sweet and professional, would recommend A List to anyone and hope I can use them again!"
Here's another one:
"Angela was such a dream to work with – she was quick to answer any questions and willing to accommodate whatever requests we had. Her passion really shows through her work! She made us feel super comfortable and captured and expressed our style so very well! Thank you for doing such an amazing job, making us feel so at ease and delivering an absolutely beautiful product that we will have to look back on for years to come!"
11. Red Finch Studios
| | |
| --- | --- |
| SERVICES | Wedding Films |
| WEBSITE | Red Finch Studios |
| ADDRESS | 20 Skyview Shores Gardens NE, Calgary, AB T3N 0C6 |
| CONTACT DETAILS | (403)-397-6300 | [email protected] |
| OPERATING HOURS | Open 24 hours |
Red Finch Studios are composed of wedding videographers who are looking for couples who love adventure and a good story. Since your wedding day is about you and the people sharing that day with you, Red Finch Studios is here to capture everything, including the things you'll be too busy to see.
Your wedding is the official start to your marriage story and Red Finch Studios will capture the raw emotions of it — from the teary smiles to the intimate vows.
Highlights
Red Finch Studios will provide a custom quote to ensure that it'll fit the wedding budget

Will travel to anywhere — even to different countries altogether

Will film any marriage between two people regardless of race or sexuality
Customer Reviews
Here's a review from one of Red Finch Studios's clients:
"Michael and Jamie were amazing to work with. The process from start to finish for our wedding videography was super easy and the quality of their video was amazing. They were extremely professional, had many cameras for multiple angles for our day. They were very accommodating to things we asked for and great people, very kind and understanding. I highly recommend working with Red Finch Studios as I have only great things to say. They went above and beyond our expectations."
Here's another one:
"Michael and his team were absolutely amazing! They are so professional and did such an incredible job of capturing our entire day. To top it all off they provided us with such a unique love story video for our reception that we continuously get compliments on from everyone who was in attendance. The edited wedding video was beautifully done and has brought tears of joy every-time we watch it! You will not find a better team in the business and looking back on the memories that they were able to capture will bring us joy for the rest of our lives! Thank you so much Red Finch Studios for being a part of our perfect day."
12. Twisted Film Works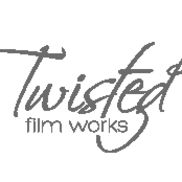 SERVICES

Wedding Films

WEBSITE

Twisted Film Works

ADDRESS

8 Tuscany Hills Point NW, Calgary, AB T3L 2C6

CONTACT DETAILS
(403)-389-1900 |

[email protected]

OPERATING HOURS

Mon – Fri 11:00 am – 9:00 pm

Sat 12:00 pm – 9:00 pm

Sun 12:00 pm – 6:00pm
Twisted Film Works is made up of a passionate team of creatives that specialize in wedding videography. Twisted Film Works loves capturing people's characters, laughter, and, most importantly, their love stories.
Highlights
Relaxed and stress free
Creates unique and authentic luxury wedding films
Will travel abroad to capture your wedding experience
Customer Reviews
Here's a review from one of Twisted Film Works' clients:
"I cannot say enough good things about Twisted Film Works. Cameron made us the most beautiful wedding video, it went beyond every expectation we had and it is something we will truly cherish forever. Not only does he do amazing work, but he is also just a wonderful person to work with. So easy to talk to, and just so thoughtful. It shows that he truly cares about the couples he films and loves what he does. He was so willing to go with the flow every bit of the way, he even braved -30 degree weather to help us capture our day and did so with a smile on his face! We would recommend him over and over again."
Here's another one:
"Are you getting married and looking for a video that will blow all of your expectations? Look no further, Cameron is your man. I have worked with him on several projects in the past and can vouch that he is truly a professional dedicated to providing high quality work that you will cherish for years to come."
13. Beam Media
With Beam Media, guaranteed that they will capture moments in your life you can treasure for a long time. They aim to give you the best experience as you work with them, through mountains and forests and memorable destinations you can truly revisit in just a shot.
They use cutting edge technology inorder to give an excellent quality may it be through a photo or a film. Beam Media covers all kinds of events, all you have to do is just name the occasion. With their service, every second of your life will be stored in that cartridge for you to see.
Highlights
Aims to use up-to-date, state of the art technology for their videography
Focuses on giving the customer what they want, and what they need
Confident in serving the customer, making sure that they'll be satisfied and leaving happily
Customer Reviews
Here's a review from one of Beam Media's clients:
"Choosing Liam from Beam Media to shoot our elopement was one of the best decisions we've ever made!"
Here's another one:
""If anyone is on the fence about getting a videographer and hiring Liam, Don't think: JUST Do it!! as it is the best decision we made and you'll ever make."
14. V Strategies Inc.
| | |
| --- | --- |
| SERVICES | Video Production, Photography / Timelapse, Animation, Brand Storytelling, Graphic Design, eLearning |
| WEBSITE | https://vinc.ca/ |
| ADDRESS | Calgary Office 1918 – 9 Avenue SE Calgary, AB T2G 0V2 |
| CONTACT DETAILS | +1 403-229-2511 |
| OPERATING HOURS | Weekdays, 7AM – 5PM |
Storytelling is V Strategies' reason in helping their clients through their own means. Their expertise in what they craft makes them the team you could count on.
They create, adapt, and lead. Considered as one of the best in the country, they see every challenge as an opportunity.
Highlights
Open to ideas

Good quality service

Detail-oriented
Customer Reviews
Here's a review from one of V Strategies' clients:
"Love working with the team at V Strategies. They are really open to so many ideas and their footage is amazing. One of the key things that makes them successful is their people. I really enjoy the collaboration. On shoots, team is very professional and really focus on getting it right. Definitely recommend V Strategies for any of your video work." – Karl Yeh
Here's another one:
"I have used V Strategies for numerous photo and video shoots and have been overly impressed every time. V provides creative and innovative ideas that is specific to each shoot that we do and provides the quality and attention to detail that is needed. Their creativity extends beyond the shoot and into their production abilities to create incredible pictures, commercials and digital applications that we use constantly. They are wonderful to work with!" – Jenna McBride
15. MEDIAPOP Films
MEDIAPOP Films is a full-service and multi-disciplinary film, video production, and content creation studio serving clients across a broad range of industries. They are a specialty shop that produces video content for Leading Brands and the Agencies that support them.
Since 2008, they have been producing award-winning work by focusing on quality, service, creativity, and craftsmanship. Blending language, imagery, music, color, and sound into stories that deliver emotion and impact. From concept development and strategy through production and post, we produce video content for screens of all sizes.
Highlights
Creates superb and eye-catching material
Strategizes each step
Has a distinct style
16. Dreamwakes
Dreamwakes values authenticity in themselves and others and will keep your wedding day all about you. Your wedding film will reflect your unique love story.
Many of their past clients have commended them about how easy they were to work with as well as how considerate their team was when it came to what their clients wanted. This is definitely one of their most notable characteristics as being able to produce a beautiful video also relies on the subject's compatibility and comfort level with the person taking it.
Highlights
Passionate about their work
Equipped with state-of-the-art technology
Quality post production
17. Studio Lumen
Studio Lumen is a portrait and product photography and documentary-style video company, combining 14 years of experience creating stunning visuals with a knack for helping camera-shy people relax in front of the camera, to create high impact imagery that helps our clients connect with their past events, or their own target market.
They believe that they can better serve their clients with more natural authentic work by building strong relationships. That is why they take the time to get to know more about your project, whether it is a wedding, company or personal headshots, your patented product, or your brand story documentary video.
Highlights
Reasonable rates
Dedicated and passionate team
Clear lines of communication
18. Strawberry Films
Strawberry Films is a provider of videographer services especially geared for weddings and similar occasions for couples. Likened to their brand, they shape all their services from their own passion alongside the love of their clients as well.
Their team is composed of two individuals, but various crew members may also join the team should the event require a larger coverage. Rates start at $1499 and even have comprehensive photo and video packages that supports various types of streaming media as well.
It is important to note that these packages include only 1 videographer and 1 photographer and should there be any additional personnel – they are all charged per hour along with an additional fee for extra hours. Each of their deliverables are only made available within 6 months as well with the highlight film itself within 2 weeks.
They make their portfolio of their past projects accessible on their website so that clients can get a gist of what they can do for the said special day. This can provide valuable insight if they fit the aesthetic clients wish their deliverables to be.
Highlights
Customizable packages
Affodable rates
Portfolio and reviews readily available
Customer Reviews
Here are some reviews from their clients:
"I am coming up on my one year anniversary now and have to take a few minutes to tell you all what a beautiful video Strawberry Films Forever produced for me. Having watched it countless times on my own and with loved ones I have come to realize all the work and dedication that went into it. From my very first meeting with Ann to the end product I was very impressed. Ann is very professional, prompt with replies, asks questions to understand her client's expectations and their personalities. I found that she will listen with open ears and incorporate your ideas. In my case many ideas and expectations. On the wedding day she and her team quietly did their filming, not getting in the way and making sure they were there to capture all the candid moments of the day, from the first look between my husband and I, to the tears in my eyes when I heard my sister speak at my reception and everything in between. Even post-filming, they were quick to turn around the highlight video (less than a week for me) as well as the film in beautiful packaging and were even open to making changes after the first film was finalized. For this I am truly grateful and appreciative. Before choosing Strawberry Films Forever I really did shop around to find something I could afford and a team who would be willing and able create a meaningful and accurate representation of how we all felt that day. With this company you really get what you pay for. I have absolutely no regrets and would highly recommend them if you want to be able to capture and share your memories forever." – Amna & Arsalan
"This is pure perfection, Strawberry Films! You have earned your mark to add 'Destination Weddings' to your events page. We will always remember the passion and creativity!" – Remy & Lina
Videography is one of the best tools you can use to convey a message. Whether it's to help you get your name out there, artistic expression, or to just capture treasured moments in your life, the best videographers in Calgary have you covered!
By the way, if you're using videographers to capture a special occasion, might as well hire the best event planners in Calgary to make sure everything goes according to plan! You don't want your videographers to capture a shambles of an event, after all.
*Images sourced from featured websites