Fencing is a way to mark your boundaries while subtly telling people you can do whatever you want inside. It upgrades your level of security and safety against trespassers too if done right — so if you're building a fence, hire the best fencing contractors in Calgary!
It's a great way to enclose your territory because erecting a fence is the quickest way to identify where your land begins and ends. It is also an efficient way to figure out how much space you still have on your land.
Fencing can also be decorative, so you should get the best fencing contractors in Calgary for a fence that can "wow!" all your neighbours. Here are the ones we think to be the best contractors:
1. Calgary Fence Pros
SERVICES
Fences, Decks, Pergolas, retaining walls, and car ports
WEBSITE
Calgary Fence Pros
ADDRESS
918 16 Ave NW #157B, Calgary, AB T2M 0K3, Canada
CONTACT DETAILS
587-741-6014
OPERATING HOURS
Monday – Saturday 8am – 9pm

Sunday – Closed
Calgary Fence Pros crafts a beautiful outdoor living space for your home. They also upgrade commercial properties for you.
You may consider a lot of things in investing for new fencing such as privacy, protect your outdoor valuables, and establish property boundaries. A new deck allows you to have a comfortable space to enjoy the outdoors and make your living space more functional.
Highlights
Warranty on all installs
Over 20 years experience
Affordable prices
Customer Reviews
Here's a review from one of Calgary Fence Pros' clients:
"My deck was really old. The paint was peeling and the boards were starting to rot. So I decided it was time to invest some money into a new one. I phoned Calgary Fence Pros and was talking to a guy named Pierre. He said they had an opening so I set up a day with them. They ended up demolishing the whole thing and started over from scratch. When the project was finished man I was happy!! They did a wonderful job. Highly recommended" – Gertrude Bingham
Here's another one:
"Very satisfied with the workmanship and pride that have seen Calgary Fence Pros put into my house project. They built a beautiful cedar fence for me which my family and friends have all commented on. I will be sending some people there way for sure!" – Jimmy Brandon
2. First Class Fencing
SERVICES
Vinyl fencing, fencing, etc.
WEBSITE
First Class
CONTACT DETAILS
(403) 991-5995 |

[email protected]

OPERATING HOURS
Mon – Fri 8:00am – 6:00pm
Sat 10:00am – 4:00pm
Sun By Appointment
Winter: Mon – Fri 10:00am – 4:00pm
First Class Fencing provides you with a team of builders who work in residential, commercial and industrial environments. The team can help you visualise the type and style of fence you want in your home.
They improve your home's landscape with their great fencing services. Offering a wide range of fencing styles, easy financing options, and great customer service, they're easily one of the best fencing contractors in Calgary.
Highlights
Provides a 5-year warranty for all their services
Has a team that is licensed, bonded and insured
Customer Reviews
Here is a review from a client who worked with First Class:
"I am very pleased with the great work conducted by First Class Fencing – the fence looks great and well constructed. All personnel are very knowledgeable, professional, friendly to work with and client-focused – from the start of the quote to the end of the project. Fencing recommendations were well appreciated. Thank you for a great job."
Here's one more!
"I was very happy overall with my experience with 'First Class Fencing', right from the original visit from Matt to understand me and my neighbours needs. I was notified who would be the contacts during the build and was kept fully informed by Jared leading up to the build appointment. When the day came to start, the materials were already delivered and they threw manpower and resources at it to complete in one day. The build quality is very good and the finished fence is everything I had hoped for, I will certainly be using them when I am able to erect a fence on the other side of my property."
3. Calgary Fence & Deck Inc.
SERVICES
Wood fence construction, composite decks, replacements and new projects, etc.
WEBSITE
Calgary Fence & Deck
ADDRESS
240 – 70 Shawville Boulevard Southeast, Calgary, AB T2Y 2Z3
CONTACT DETAILS
(403) 461-6682 |

[email protected]

OPERATING HOURS
Mon – Fri 8:00 am – 5:00 pm
Sat 10:00 am – 2:00 pm
Sun Closed
Calgary Fence and Deck is one of the best fencing contractors in Calgary. They've been one of the pioneers for residential fence building, and they continue to prove this by giving quality service for an affordable price.
Their fence and deck building contractors can work around your budget, giving you lots of options and control over your fence. You can call them today to get a free quote and estimate for your project!
Highlights
Gives you free quotes and estimates
Vast selection of pressure-treated and cedar fence styles
Customer Reviews
Here's what a client had to say after Calgary Fence and Deck worked with them:
"We recently had Calgary Fence and Deck come and replace over 130ft of the fence in Fortress style. The crew turned up on time and worked long and hard to get the job completed on time. They came back without hesitation to complete a few things. The crew was very hardworking, professional and courteous. We would use them again and recommend them to anyone else as the quote was reasonable and we were delighted with the end result."
Here's another one:
"Excellent workmanship and effort. Came and installed our new fence when they said they would and were conscientious and made us very happy with the finished product. Would definitely recommend this team to anyone else looking for a new fence to be put up quickly and professionally."
4. Calgary Contracting
| | |
| --- | --- |
| SERVICES | https://calgary-contracting.com/renovation-services/ |
| WEBSITE | http://www.calgary-contracting.com/ |
| ADDRESS | Calgary, AB |
| CONTACT DETAILS | Visit their website to send an email |
Calgary Contracting has been operating in the Calgary area for over 15 years. Ever since 2005, they have been specializing in high-quality custom home renovations.
Their team prides themselves in helping clients with any type of home or office renovation. The company can guarantee you that your renovations are done professionally within your budget.
Highlights
Two year warranty

Expert interior and exterior renovations

No project is too small for them

Gives attention to details
5. Everlast Vinyl Fencing
| | |
| --- | --- |
| SERVICES | Everlast services |
| WEBSITE | Everlast Vinyl Fencing |
| ADDRESS | Calgary, High River, Alberta |
| CONTACT DETAILS | (587) 333-5590 |
| OPERATING HOURS | Mon – Fri 8am–6pm |
Everlast Vinyl Fencing focuses on one thing: longevity. They strive to have the most durable fencing in terms of workmanship, and they're working to better their processes.
They're giving clients 100% vinyl fencing services, plus a lifetime warranty to go with it.
They show some of the best vinyl fencing in Calgary to complement your functional fence, giving you a hand in the customisation. Diversity of products offered and longevity of workmanship make them the one of the best fencing contractors in Calgary.
Highlights
Provides premium vinyl fencing, with a lifetime warranty
With tons and tons of fence styles and customization options, they make your fences beautiful!
Customer Reviews
Here is a review for Everlast Vinyl Fencing:
"Jody did an amazing job on my "Fairmont" style Vinyl Fence. My wife, neighbours and I were very happy with the quality of his work, as well as the lifetime guarantee on the fencing itself. I highly recommend Jody and Everlast Vinyl Fencing of Calgary."
6. Vallarta Fence Calgary
Vallarta Fence Calgary wants to be a part of enhancing your outdoor space an achieving the dream look you want for it. Count on them to install galvanized and color-based chain link fence and gates to commercial and residential properties.
They also supply and install ornamental and vinyl fences of different colors and customized designs. Rest easy knowing that their prices already include the labor and materials that will be used in each project.
Highlights
Professional and experienced
Accurate estimates
Customer Reviews
Here is a review for Vallarta Fence Calgary:
""The response time was very quick. The two gentlemen that came to estimate the job were friendly and courteous. The estimate was reasonable and arrived in a timely manner as well. Once I agreed to have the job done, it was complete within a few days. They cleaned up any mess and did an excellent job. I would recommend them to anyone looking for chain link fences. I have also asked them to quote me on an additional job I require in the near future."
7. Busy Beaver Construction Ltd.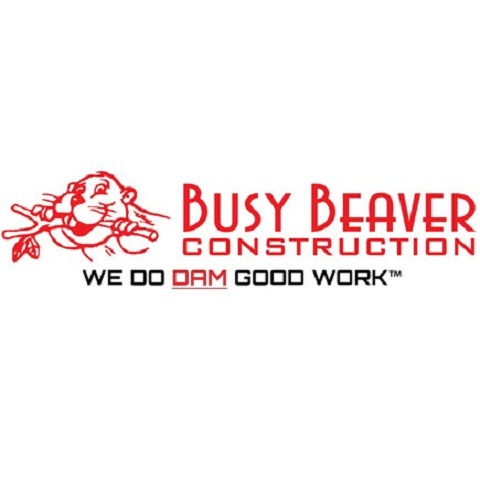 If you have an idea in mind and are in the market for a new deck or fence in Calgary and surrounding areas, Busy Beaver Construction Ltd. will provide you high-quality materials and services. Whether you want to build a decorative cedar fence, or create an outdoor kitchen, Busy Beaver will make sure your project is done to your requests, on-time, and within budget.
Highlights
Free on-site estimate
Leading Calgary deck and fence builders for properties
Proud A+ member of the Better Business Bureau
Customer Reviews
Here's a review from one of Busy Beaver Construction Ltd.'s clients:
"Busy Beaver built a beautiful deck for us this spring and we are so happy with the way it turned out. There were a lot of details to making the deck that we wanted and Francois gave us great ideas based on our needs and our backyard layout. Christina was a great help with getting us through the permitting process and was always there to answer our questions along the way. I will definitely be recommending this company to others, its so nice to work with great people that are trustworthy and do excellent work, you don't find that all the time anymore with business. Thank you for an amazing job!"
Here's another one:
"What a pleasure finding this company! We had a new deck put in and an old one removed. Francois, Christina, and the entire work crew were so attentive and professional and fun. I can't say enough about the job. The deck is stunning and it was done on budget and they even pushed to have it done early for a party we were throwing. Hire this company. You will not be disappointed ever! That is a huge peace of mind these days. Loved them!"
A good high-quality fence is a great investment. They provide security, safety, and depending on where you are in the neighbourhood, fencing can be required.
So, if you want to fully utilise your fence, hire the best fencing contractors in Calgary!
By the way, if you have room to spare in your property, why not build a deck too? Check out the best deck building services in Calgary for some ideas!