By Isabelle Morin
Your best moments should always be remembered and treasured. And what better way to encapsulate them than with the help of the best Calgary photographers?
Of course, finding the right photographer isn't easy when there are so many. To make it easier for you, we've gathered up a list of photographers based on their quality of service, range of pricing, and customer reviews.
Without further ado, check out our list of the best Calgary photographers below so you can relive your special memories whenever you want to.
1. SLIVER Photography Inc.
Sam Livermore the owner and the team has over 20 years of experience. Getting a photographer can be hard on any occasions but with SLIVER Photography Inc. it's only one call away.
It's their priority to satisfy the client that's why they give their best at everything.
Highlights
Reasonable price

Professional workers
Customer Reviews 
Here's a review from one of SILVER Photography Inc.'s  clients:
"Sam is incredibly professional during his time shooting our wedding. His work and dedication to the perfect shot shows in all his pictures. If he can make me look good he can make anyone look good."
Here's another one:
"Sam is extremely talented. He has a very artistic eye. He will capture you and your loved ones at your best. His experience will help you make great decisions in regards to scheduling and getting the perfect shot throughout your day. He is the perfect mix of professional and friendly."
2.  Conquest Outback Productions
SERVICES
Wedding & Event Photography
Film & Video Production
Aerial Drone Film & Photography
Website Development
Online Marketing & Digital Ad Management Social Media Management
WEBSITE
https://conquestoutback.com/
ADDRESS
10816 Macleod Trail SE, Calgary, AB T2J 6A5, Canada
CONTACT DETAILS
403-464-9560 |

[email protected]

OPERATING HOURS
Contact for more information
Conquest Outback Productions Inc. has been in business since 2004 specializing in delivering affordable and stellar cinematography, aerial film, event photography, video and film for television, broadcasters, film makers, private and corporate business. Whatever your event or life moment, Conquest has the team and expertise for you.
Additionally the company also produces web designs and awesome digital ads marketing that will surely boost your business and brand to better heights. Local, affordable and effective are the pillars of their brand voice.
They have a lot of experience in the field of digital ads management and we have a loyal client group in Calgary and western Canada based on their results.
Conquest has been delivering consistently superb services and are known to be one of the premier Calgary video production companies in Southern Alberta. Having delivered broadcast programming for broadcasters domestically and internationally their team are highly trained in the field of film and video production Calgary. Having produced for a wide variety of clients ranging from small business to Fortune companies, Conquest has the experience to help you make your vision a reality.
Their team of experts have over 20 years of experience under their belt which they readily bring into your event or project should you wish to work with them in boosting your company toward more exposure and customer engagement. Furthermore, they have worked in various countries and are familiar with diverse environments which adds on to their reliability as a company who is able to adapt to your needs no matter from which part of the globe you may be.
We recommend this company for your digital marketing needs due to their skill and long standing, consistent record of excellence helping their clients grow successfully.
Highlights
Detail-oriented team

Highly experienced

Prompt customer service

Affordable 

Local and available
Customer Reviews
Here's some Google reviews from Conquest Outback Production's clients:
"I have been doing all my advertising needs with Jim and the team at conquest productions for about 6 months now. Since I have decided to go with them I have had great results and getting leads every day. I really feel like Jim have been giving me great advices and ideas to build my online presence. They also produce a few amazing videos. Overall Im happy with the service and results."
Here's another one:
"Jim Hoey and his team at Conquest Outback Productions Inc. are awesome. From the moment you start working with them they treat you like family. Our company was approached by Jim three years ago with a great opportunity to work together. The content that Jim and his team produced for us is amazing. They provided us with video content for our website and social media platforms. They are consistently working and improving their products all the time to ensure that we are getting the latest and greatest when it comes to video advertising. The team sat down with us to make sure they understood our needs and what we were trying to say and boom! They made the magic happen. I look forward to many more years working with the team at Conquest Outback Productions Inc."
Here's another one:
"Nothing but good things to say about Jim and his team! I had them build my word-press website, re-design me a beautiful new logo and they are managing a lot of my social media. Jim and his team were very professional and helpful to my small business , taking a lot of the weight tech wise and managing the tasks i'm not good at. They always made sure I was happy before moving on to the next task and made my business feel just as important as their bigger clients. I'm looking forward to continuing our business relationship and having them on my team as we continue to grow."
3.  Nicole Sarah Photography
BEST FOR 
Wedding and engagement photographer
PRODUCTS
Wedding photography
WEBSITE
https://nicolesarah.com/
ADDRESS
2500 University Dr NW Calgary, Alberta
CONTACT DETAILS
Tel: +1 403-971-5679

Email: [email protected]

OPERATING HOURS
Mon to Sat: 9:00am-5:00pm
Nicole Sarah Photography is one of the best Calgary photographers who offer wedding photography with an honest, creative, and storytelling touch.
They are professionals who are dedicated to producing quality memories that are as raw and as authentic as possible in order to reflect your real life.
Nicole Sarah Photography is led by Nicole and a team of photographers who are able to create friendships with their clients in order to portray them beautifully.
Highlights
Wedding
Engagement
Editorial
Maternal
Customer Reviews 
According to clients of Nicole Sarah Photography, they are extremely talented photographers who provide absolutely beautiful wedding and engagement photos.
Some client shared their reviews:
"Nicole was fantastic! She made us feel so comfortable and our photos turned out amazing. We've received SO many compliments on them. She came all the way out to Banff to accommodate us even though she was sick (and not to mention, pregnant!). Honestly, she made the whole process so easy. Highly recommend her for anyone looking for premium quality photos." 
"Nicole is fantastic! Being in the industry and having worked with her on several weddings, she makes the couples experience amazing. Besides her stunning work, I cannot say enough great things about the experience and service she provides! I highly recommend her, shes the best!!"
4. Tkshotz Photography
BEST FOR 
Wedding photography
PRODUCTS
Wedding, newborn, and baby shoots
WEBSITE
https://www.tkshotz.com/
ADDRESS
302 Valley Brook Cir NW, Calgary, AB T3B 5S4, Canada
CONTACT DETAILS
+1 403-700-1792


[email protected]

OPERATING HOURS
9:00 AM – 3:00 PM
Living true to his motto, Todd Kwiczak under Tkshotz Photography, has made "every client feel celebrated through light, connection and story. A multi-award winning photo and video firm, Tkshotz photography has featured in many publications due to their impeccable style and memorable art direction.
It's not all about the art of shot but also the consummate professionalism that comes with it. The team comprising the firm is full of award winning photographers and videographers sure to capture every loving moment in intimate detail.
Highlights
LooksLikeFilm Best Wedding Photographer 2019
Livestream videos and shoots
A full team of award winning creators and curators
Customer Reviews 
Here's a review from one of Tkshotz Photography's clients:
"We have worked with Todd for every major milestone in our lives, and our daughters, since our engagement. We found him via Facebook and decided to hire him for our wedding, we opted to do engagement photos with him as well. As soon as he started shooting, we immediately both felt comfortable in front of his camera and we knew we had chosen the right photographer for our wedding." – Hannah
Here's another one:
Such a great experience working with Todd for our wedding at Azuridge! Photos came out absolutely beautiful, Todd was so easy to work with, turn around time on our photos was insanely quick. He had a great eye for amazing spots and beautiful natural light. Compared to other photographers in the Calgary area, cost vs. value/experience was absolutely awesome" – Lori and Calvin
5.  Jodi O Photography
BEST FOR 
Headshot and event photographer
PRODUCTS
Headshots, events, boudoir, family portraits, and weddings
WEBSITE
https://jophoto.info/
ADDRESS
Marda Loop, Southwest Calgary
CONTACT DETAILS
Tel: +1 403-993-9345

Email : [email protected]
Jodi O Photography is run by a certified photographer who has been delivering family portraits and wedding photography since 2005.
She offers tailor-made services and packages that will satisfy your needs and introduce your love or personal story the way you want it to be retold.
That's why the photographer at Jodi O Photography is now one of the best Calgary photographers recognised for her unique photography style that balances professionalism and fun in order to showcase the best results.
Highlights
Portraits
Wedding photography
Business photography
Customer Reviews 
Not only is Jodi O Photography recommended for being a fabulous and talented photographer, but also for producing good ideas and amazing photos.
Some client shared their reviews:
"Went for my first boudoir shoot today with a friend, she was absolutely amazing in directing and posing us and she was so kind and funny. We were so nervous and she made us feel so comfortable. Would recommend 1000% times over."
"Jodi is so easygoing and fun to work with. She has a good eye for details and was quick to adjust my hair or my outfit to get the perfect shot. She gave clear direction and made me feel very comfortable in front of the camera. Thanks Jodi!"
6. Más Studios Intl.
| | |
| --- | --- |
| BEST FOR  | People in need of a photography studio |
| PRODUCTS | Video Editing, Digital Retouching, Corporate Headshots, Commercial Campaigns, Wardrobe Styling, Test and Editorial Photography, Fashion Events and Behind the Scenes, Product Photography, Hair and Makeup |
| WEBSITE | http://www.masstudiosintl.com/ |
| ADDRESS | 812A – 16 Ave SW, Calgary, T2R 0S9 |
| CONTACT DETAILS | (403) 819 1964 | (587) 968 3200 |
| OPERATING HOURS | Mon – Sun 9:00am – 5:00pm |
When it comes to creativity, you can always count on MAS to deliver a premium service. They are a highly experienced and talented team that brings imagery to a whole new level. 
They pride ourselves on keeping an eye on industry trends, offering expert advice, and producing top quality results. Explore their site and discover the possibilities of working with the most creative team in Calgary.
Highlights
Lots of natural lighting

Professional and experienced

Premium service 

Amazing location
Customer Reviews 
Here's a review from one of Mas Studios' clients:
"Absolutely amazing team. The space is so beautiful and there's so much room to push out creative projects, work with creatives and everyone there is so beyond excellent, professional and extremely talented. The energy just feels alive and exciting."
Here's another one:
"I love the whole team here! The location is perfect and it's so spacious with a lot of natural light. Everyone is very professional and passionate about what they do. I always enjoy working here."
7.  JM Photography
JM Photography is one of the best Calgary photographers who focus on cherishing your best moments on-camera.
They place utmost importance on capturing your wedding story by giving it a unique twist. Their work is sure to touch the lives of people who are closest to you.
JM Photography also provides a studio where you can have an unparalleled photoshoot experience. They also guarantee meticulously planned events in order to produce one-of-a-kind photos.
Highlights
Photobooths
Videography
Engagement sessions
Customer Reviews 
JM Photography is best known by their clients for doing an amazing job at capturing beautiful pictures.
Some client shared their reviews:
"Jeremy and his team ARE the best in the business. Seriously….. Jeremy is awesome to work with and makes everything look and feel magical. I'm absolutely impressed and would recommend him to anyone asking. Thank you so much. We're not finished yet. Hélène and I will be calling on you again and again."
"It has been a pleasure to work with Jeremy! My fiancé and I recently had our engagement photos taken by Jeremy and will be having our wedding done in October. Jeremy is so much fun and so easy to work with. He gets to know you and what exactly you like and are looking for in pictures so that he can capture you in the best possible way!"
8.  Cole Hofstra Photography
| | |
| --- | --- |
| BEST FOR  | Wedding photographer |
| PRODUCTS | Weddings, families and couples photography |
| WEBSITE | https://www.colehofstra.com/ |
| ADDRESS | 111 25 Ave SW, Calgary, AB T2S 3G4, Canada |
| CONTACT DETAILS | Tel: +1 780-994-2378 |
| OPERATING HOURS | Mon to Sun: 7:00-12:00am |
Founded in 2004, Cole Hofstra Photography offers wedding and event photography across Western Canada.
Aside from that, he also specialises in portraiture, photojournalism, corporate, lifestyle, sports, and outdoor adventure photography.
Cole Hofstra Photography is one of the best Calgary photographers who has a keen eye, sense of adventure, and creativity in getting your most important moments captured on camera.
Highlights
Weddings
Destinations
Engagements
Families
Commercial
Customer Reviews 
Not only is Cole Hofstra Photography recommended for his amazing work, but he's also praised for his professional yet fun atmosphere.
Some clients shared their reviews:
"Cole is the best guy to have following you around on your wedding day. He is so fun and so easy to be around. Plus he takes amazing photos!! His energy is unreal and my guests absolutely loved him!!"
"Cole, This is Amanda's mom. Clint and I just want to thank you for making our daughter's wedding day perfect. Your enthusiasm was contagious and if we are absolutely in love with the photos that we've seen so far. Thank you for making their day so special"
9. Ella Michel Studio
The wedding industry is a magical shapeshifting creature who meets you in places you never expected to see it. That might sound a bit extreme, but it definitely holds a hint of truth. Weddings happen in skate parks, on mountaintops, and even in back alleys (although it's usually in pretty ones).
Ella Michel Studio believes in and is attracted to these unapologetic weddings. You might be questioning what that word is doing at the forefront of their business. "Unapologetic" transformed their approach to photography because it freed them from following every tradition and trend, and they hope it does the same for you.
Highlights
Unique and breathtaking shots
Wild at heart
Easy to work with
Customer Reviews 
Some clients shared their reviews:
"Ella was our photographer for our engagement and wedding photos. She was a joy to work with and we had so much fun together. She made my husband and I feel comfortable and had a great, chill energy. She was always quick to respond and very professional. Ella came recommended to us and we'd recommend her to anyone. We've definitely recommended her to friends and family and would absolutely hire her again. Ella is also affordable and gave us lots and lots of great photo memories. Can't say enough good things about her!"

"Ella is simply THE BEST!! There is a reason she is booked for months in advance. She's prompt, professional, patient, warm, and has a natural eye for getting that perfect shot.. Her studio was very clean and comfortable to relax in. Ella worked with us patiently for 5 hours and made even the ugliest of us (me) look amazing!!! I can not say enough about her vision and creativness. I really can't recommend Ella enough. Even after the session I've enjoyed my correspondence with her. She's been absolutely wonderful to work with and I am looking forward to using her again in the future!" Did I say she is literally one of the most talented and amazing people I've ever met? You can not go wrong with choosing Ella."

10. The Art of Portraiture SVP Photography
Shelley Vandervelde, the photographer at The Art of Portraiture SVP Photography, holds a Masters of Photographic Arts with the Professional Photographers of Canada (PPOC) and a Master of Photography with the Professional Photographers of America (PPA).
She is one of Canada's most accomplished photographers with a long list of Canadian and International awards and accreditations. She's also an active member in the photographic community, having served on the board of directors for PPOC and the International Committee for PPA.
Highlights
Skilled and experienced
Coaches you through the whole shoot
Friendly and easy to work with
Customer Reviews 
Some clients shared their reviews:
"I have just finished a photoshoot with Shelley, this, by the way, was not the first shoot!!! Once you have worked with the best…. you always go back!!! Shelley has gone with my whimsical nature, having me be just apart of my stories!!! It has been so much fun!! Shelley sweetly and gently coaxes your essence to emerge and at that very moment, she catches the true beauty of who you really are!!! One only wishes I could wave my wand to give you more than just 5 stars, I would give you at least 7 out of 5!!!!"

"I have to say you are amazing Shelley. Corina looked like someone had taken away her candy for most of the session. I can hardly believe you got such a beautiful photo of my sweetie!"
11. Belliam Photos
Belliam Photos is a maternity, family, and newborn photography studio based in Crestmont SW Calgary. It's their goal to capture precious and memorable moments that you will be able to cherish forever.
Their home studio offers a quaint and comfortable environment with cozy seating and an assortment of props for your session. They also offer bundles for cost-efficient packages. Come, sit back and relax while I capture timeless images of your family!
Highlights
A volunteer with NILMDTS
Offers bundles specific to your needs
Customer Reviews 
Here's a review from one of Belliam Photos's clients:
"Absolutely enjoyed our newborn session, with Belliam Photos! It was such a fun session and I loved watching the photos happen! Wendy is very profesional, kind and friendly.
I am absolutely in love with how the photos turned out! Thank you so much!"
Here's another one:
"Wendy is so lovely and her photos are stunning. She really captures a special softness in her subjects. Like our sweet boy here 🙂 (I know…he's not a human, but don't tell him that!)"
12. Isaac Peters Photography
| | |
| --- | --- |
| BEST FOR  | Stunning and stylistic photography |
| PRODUCTS | Photography, Advertising, Sales, Commercial Photography, and Data Analysis |
| WEBSITE | http://isaacpetersphotography.com/ |
| ADDRESS | Calgary, Alberta, Canada |
| CONTACT DETAILS | |
| OPERATING HOURS | |
Isaac Peters is a fine art photographer based in Calgary, Alberta and an Experienced Freelance Photographer with a demonstrated history of working in the photography industry.. He is self-represented and takes clients on a limited basis.
He's skilled in Photography, Customer Service, Advertising, Sales, Commercial Photography, and Data Analysis. He also offers a strong customer focused professional with 15 years experience working in various professional environments.
Highlights
Experienced and professional
Accommodating and personable
Client-oriented
Customer Reviews 
Isaac Peters has had different experiences in different fields of work from photography to sales consultant which has contributed to him being a well-rounded and flexible worker. He also makes sure to work with you and make you as relaxed as you can be to get the best, most authentic shot of you!
13. The Nogues Photography
The Nogues Photography consists of Adele and Brendan. They have over 20 years of combined experience in photographing weddings all over Alberta, and they would be more than happy to travel anywhere in the world for your wedding too!
Over the years, they have both developed into strong photographers who continuously strive to push the boundaries of their creativity. They love each other's unique perspectives and are both driven to create excellent relationships with all the couples they photograph.
Highlights
Brings a totally one-of-a-kind experience
Photographed over 150 weddings
Captures real moments and real people
Customer Reviews 
Some clients shared their reviews:
"Oh my GAWD! We love the photos more than you'll ever know! They are amazing. We are soooo happy you took our photos!"
14. Laura Barclay Photography
Laura Barclay Photography is an adventure elopement and wedding photographer based in Calgary, Alberta. However, Laura also photographs elopements and weddings all over the Rockies and beyond!
Her true passion is in capturing spontaneous and adventurous couples in wild places. Whether you are getting married on a dock at your cabin, in your backyard, on top of a mountain, under a waterfall in Iceland, or another incredible spot somewhere in the world, Laura is the perfect photographer for you.
Highlights
Adventurous
Takes epic shots
Customer Reviews 
Some clients shared their reviews:
"Working with Laura was an absolute dream. She was so professional and so creative. We came from Australia to Elope in Canada and Laura was the first vendor we found. We found her images on Instagram and instantly fell in love. We originally planned to do some hiking for the elopement but some of my family came so we decided to just keep the photos to around the general Emerald Lake area so they could be part of the day as well. We were so impressed with the vision that Laura had for her photos. We could tell from looking at her work that she had a keen eye for detail and we were beyond excited to see what magic she would work for us. We did a Skype call with Laura prior to committing to her as our photographer and just fell in love with her more. She is so genuine and knew instantly that we would be comfortable with her on the day. Laura kept in contact with us the whole time, and offered suggestions for vendors. We actually used her suggestions for Hair and Makeup (The Pretty Haus) and for our Celebrant (Urban Officiant). On the day Laura made us feel very relaxed and we never felt rushed or pressured. She has a very calming nature and the whole day felt easy. Infact, it wasn't until we were back in our rooms after the day that it even hit us with how tired we were, Laura's energy had made us completely unaware. I would recommend her to any one looking for a photographer. She is truly amazing at what she does and will make any wedding/elopement so much more memorable."

"Laura is an incredible photographer and an absolute delight to work with! We can't recommend her highly enough. She shot my sister's wedding, and we loved her pictures, so we decided to hire her too. We knew in advance that she prefers to shoot nature/landscape wedding photos, and although her pictures are stunning, this was not what we wanted. We are not super outdoorsy people. We like architectural photography, and we wanted Laura to do something interesting with some of the local architecture in Calgary. Laura was super accommodating, even though this was probably outside her comfort zone. She suggested several possible sites, and we chose the new Calgary Public Library as our main spot. The library shots were spectacular! They turned out incredibly well. She also got some fantastic candid shots of our guests at the wedding venue. Her pictures gave us a more complete picture of the wedding, because the day went by so quickly that we missed a lot of what was going on. Her pictures told us the story of our wedding. She also edited and sent us our pictures within a few days, which was amazing. Thank you Laura!"
15. Grey Lily Photography
Located in Calgary, Alberta, Grey Lily Photography is a company that specializes in romantic wedding photography services for brides and grooms in Southern Alberta and the Canadian Rockies. Owner and main photographer Melanie primarily uses photojournalism as her primary style to capture intimate and loving images from your special day.
Trust that Melanie will capture beautiful photos before and during your wedding! When you work with her, trust that you are in good hands!
Highlights
Offers lifestyle photography to families and couples
Coaches and guides you all throughout the shoot
Proud owner of Alberta Wedding Social
16. Real Estate Visual
Real Estate Visual is a Calgary-based company that provides photography solutions to realtors, builders, and architects. Their three-step system delivers professional quality photos within 24 hours guaranteed.
They specialize in stunning high-dynamic range photography combined with a color correction technique that accurately captures any space in tonality and detail. They will work closely with you to understand your needs and our job isn't finished until you are 100% satisfied.
Highlights
Video Tours
RMS and Floorplans
Matterport 3D
Customer Reviews 
Some clients shared their reviews:
"Emmanuel has been great to work with. I now use him exclusively because of the high quality of his work and his reliability. One of the best real estate photographers I have ever come across. I recommend him whenever I can!"

"I have used Real Estate Visual for the last year and they are incredible! The quality of their work, relatability and precision to get the job done is amazing! I highly recommend them."

17. NeilSpeers-Photographer
As a very experienced Calgary business headshot and commercial photographer, NeilSpeers-Photographer has the expertise and knowledge to help with posing and lighting. Trust that he will coach you throughout the shoot and help you show your best angle on camera.
He uses a portable studio setup so that photography sessions can be done anywhere. He travels throughout Calgary at no charge and will travel outside of Calgary with a minimal mileage charge to take your photo.
Aside from photography, they take great pride in also offering high-quality graphic design services.
Highlights
Has a background in design
Provides solid and trustworthy service
Customer Reviews 
Some clients shared their reviews:
"Very good photographer we ever had. Try his service you will never regret."

"Best photographer I ever got. Really knows how to capture the moment. Got photos I will treasure forever. HIGHLY RECOMMENDED!"

18. Mortensen Photography
At Mortensen Photography, Lorraine Mortensen will make sure that you look amazing in all your shots. She specializes in portrait photography for women.
She wants to photograph any woman in the world who's ever looked at a picture of herself and not felt beautiful. She wants to photograph the woman who thinks she just not photogenic, the woman who says she'll get her picture taken when she loses a few pounds, the mother who looks through her family albums and sees she is missing because she avoids the camera.
Women have always been scrutinized for how they look on camera, but Lorraine wants to break the beauty standards and capture you in your naturally beautiful state.
Highlights
Boosts her clients' confidence on and off the camera
Makes you feel comfortable throughout the shoot
Skilled and passionate
Customer Reviews 
Some clients shared their reviews:
"Lorraine has a wonderful gift for putting you at ease. Her warmth is genuine, and you'll feel like an old friend or even a member of the family moments after stepping into her studio. Her sense of humour makes it easy to pop a smile, and she can somehow drag a sultry pose and smokey look even out of a graceless rookie. I had portraits done that made me feel lovely. It sounds so simple, but it really is magical. The day spent in the studio was fun and re-energizing. I highly recommend the experience Mortensen Photography has to offer."
-Amber
"I have now had two sessions with Lorraine and I can't sing her praises enough! My first shoot with her was to create photos as part of my wedding gift to my husband; a pre-bridal shoot. I was overjoyed at all the images! Lorraine is so creative and wonderful to work with. She made me feel so comfortable and we had a lot of fun shooting in various dresses! My 2nd shoot with Mortensen Photography was more recent and I also loved it! As an opera singer I am always needing to update my photos and Lorraine knows just what to say to help capture the perfect images! She helps women feel empowered and beautiful which is not an easy job as we are often so hard on ourselves. I always end up feeling wonderful after spending time with Lorraine! I highly recommend her!"
-Alicia
"This past June I did a graduation portrait session with Lorraine. I was a little nervous leading up to the session as I have never really felt comfortable in front of the camera, but looking at Lorraine's previous work I became very excited. On the day of the photo shoot my nerves came back, but Lorraine was wonderful, encouraging, and reassuring me, and soon I was having too much fun to be nervous. The photo shoot went wonderfully, Lorraine giving me very clear insructions and explaining along the way why certain poses worked better than others for the finished product. The entire evening was amazing and the photos turned out beautifully. Lorraine truly is a talented photographer. I would definitely give her a 10 out of 10 and recommend her service to anyone."
-Jacey
"When I sent a message to Mortensen Photography, I was contacted by Lorraine and met with her to discuss options. The second meeting was for the photo shoot, I walked in feeling like a stranger and walking out feeling like a friend. It was the easiest experience I have had when having professional photos done. I blink when I shouldn't, i overthink my pose and it all comes out in the photo's. Lorraine was able to make me feel at ease; laughing and actually really enjoying the experience. I am thrilled with the final results and highly recommend her. Organized, professional, friendly and experienced. Thanks so much Lorraine, Mortensen Photography!"
-Anita
19. Ian Griffin Photography
Count on Ian Griffin Photography to get you beautiful shots that you can treasure forever. Ian's passion for photography stems back to the 1990s.
Today, he travels all over the world with his camera and takes engagement photos, family portraits, wedding photos, and personal shots for his portfolio. He works exclusively with Canon products: shooting with a Canon 1DX and Canon L series lenses.
Highlights
Adobe Creative Cloud software is used for photo editing
Prints (when requested) are done in house on high-quality photo paper using Canon photo printers
20. Yueko Image
Yueko Image is a fun husband-and-wife photography team. They are two award-winning wedding photographers (WPPI, PWPC, etc.) who you can always count on.
They provide consistency in their quality of work and gives different perspectives and styles during each shoot. This is so that they could capture images from different angles, providing you with higher quality and quantity of images to browse through afterward.
Highlights
Easygoing and fun
Client centered
Communicates well with their clients
Customer Reviews 
Some clients shared their reviews:
"Ken and Vivian shot our wedding in September. They were professional, friendly, and fun to work with. We couldn't be happier with our pictures – both the engagement and the wedding photos turned out so well!
I would highly recommend their services if you need a photographer!"
"Vivian and Ken did a wonderful job for us. This was the second time we had a family shoot with them. Their creativity and patience is incredible! Just a terrific process and result. Thank you!"

21. MAD Photography
MAD Photography, which consists of Mark and Ashley Derry, is a Calgary-based photographers specializing in weddings, engagements, portraits, boudoir maternity, and newborn photography.
This husband and wife duo is passionate about what they do and is dedicated to capturing moments that you can fondly look back on. They are equipped with state-of-the-art equipment to ensure that all their shots are of quality.
Highlights
Wide range of skills
Very comfortable to work with
Customer Reviews 
Some clients shared their reviews:
"Mark Derry is an exceptional photographer who has done many portraits and action shots for my athletes. His amazing talent enables him to capture the very essence and emotion of our sport."

"Mark Derry is an amazing photographer! He gets great shots and makes you feel so comfortable, really great experience!"
22. Katherine Calnan Photography
Trust that you will get amazing shots when you work with Katherine Calnan Photography. Katherine is an award-winning, published photographer who has worked with various clients over the years.
She understands that taking photos can be very personal and private experience, which is why she makes sure to make you feel comfortable all throughout the shoot.
Highlights
A wide portfolio
Can do various styles of photography
Customer Reviews 
Some clients shared their reviews:
"My daughter Ashley scheduled a photo shoot with Katherine for her portfolio pictures. She didn't have a lot of photo shoot experience and Katherine's expertise was so helpful. She is kind, easy going and super easy to work with. She showed us the photos as the shoot went along, which was great. We would highly recommend Katherine for any photo shoot needs. Ashley is looking forward to working with her again soon!"

"Katherine is really awesome at her work! She is very personable and makes one feel comfortable in front of the camera. As well she has great skills at bringing out the best features in us! I loved my photos!"

23. Artist Shannon Smith Photography
At Artist Shannon Smith Photography, their photoshoots are not just about the images. They mainly focus on the experience and ensure that it is a memorable and enjoyable one for you.
If you are looking for photographer and studio space that feels like home, where you can be comfortable in, and where you will find acceptance and a non-judgemental zone, then you have found your photographer!
Highlights
A passionate person with a warm and caring heart
Featured by: Elite Daily Online Magazine, BRIDES Magazine, and Toffee & Honey (April, Beauty & Fashion Edition)
Featured in: Confident Curves and Twyla Jones Blog
Customer Reviews 
Some clients shared their reviews:
"When I was invited to Shannon's Group, I was just amazed by her attitude and the pictures and the women in the group. I felt like it would be really great for me to see myself with the extra weight, as beautiful. I wanted to show myself that I could be beautiful just the way I was.
I was so nervous I had to talk myself out of an anxiety attack as I was leaving the house. As soon as I got in the door to Shannon's it was like a wave of relief washed over me, Sam (Shannon's super friendly 'therapy' lab) came up and became my best friend and I completely relaxed. It was an incredible experience, and I can't wait to do it again.
When I was ready for my reveal, I thought for sure I wouldn't like my images, that I would focus on all the things that I don't like about myself, but Shannon helped my see the big picture and look at myself almost for the first time! I actually had a tough time settling on my photos, because I love so many of them."
"I really enjoyed the session as it proved to me that I am truly beautiful and that my thoughts of what others may think of me really don't matter. Looking at the photos and the response from them made me crave more.
This session made me feel empowered and that I could truly conquer anything at hand. Even if it may seem scary and may not feel natural, still try and you will soon find out that most things we do in life is blocked by our thoughts that our mind creates. As soon as you get past that block A whole new world of self love and worth opens up.
I can't wait to book another session as my journey and life continues."
24. Claire Natalie Photography
Claire Natalie Photography helps you celebrate the arrival of your newborn into the world. Claire is a a professional newborn photographer who specializes in unique baby, family, and sibling photography.
She absolutely loves working together with her clients to capture images and memories that you can treasure forever.
Highlights
Also take headshots for professional portfolios
Enjoys capturing family portraits outdoors
Customer Reviews 
Some clients shared their reviews:
"Claire was a gem to work with. From the moment she opened the door of her home I felt welcomed and comfortable. I could tell right away that she was excited and passionate about her work in photography. She had a great setup in her basement, with props, and different colours we could use for photos. She was able to capture the sweetest, most beautiful photos of our baby girl, and I am so grateful to have these treasures. Not only is she very talented in photography, but she took the effort to do little things that made it so special. She welcomed us with offers of tea and biscuits and had a little banner with my daughters name on it, which was very thoughtful. I highly recommend Claire Natalie Photography if you are looking for someone to photograph your babe."

"Claire was wonderful with our sweet baby girl! She was very patient while she wanted to feed and it paid off – we got a sleepy baby, and Claire worked her magic with capturing so many beautiful photos!!"
25. Laura Paige Photography
| | |
| --- | --- |
| BEST FOR  | Boudoir Photoshoots |
| PRODUCTS | Boudoir |
| WEBSITE | http://www.boudoirbylaurapaige.com/ |
| ADDRESS | Calgary, AB |
| CONTACT DETAILS | Visit website to email |
| OPERATING HOURS | Check their website for their availability |
Laura Paige Photography is not a traditional boudoir studio. They believe that everyone is unique, which is why they customize each shoot to your needs and preferences.
The photographers will help you step by step so do not worry if it's your first time doing a photoshoot!
Highlights
Customized Photoshoot

Always keep images private
Customer Reviews 
Here's a review from one of Laura Paige Photography's clients:
"Laura made my first boudoir experience an exceptional one. I felt super comfortable with the instructions she gave me around how to pose and it gave me the confidence to come out of my shell. She is an exceptional photographer where she will highlight your strengths and give you great feedback. I am absolutely in love with my photos and I will for sure be open to work with her again in the future."
Here's another one:
"Laura is amazing!  I was very nervous at first but Laura made me feel so comfortable and I was able to relax for my shoot.  My pictures turned out so beautifully.  Every women needs to do this!!"
26. Purple Bow Photography
Aalia, the owner, is one of Calgary's premier newborn photographers. Her photography style is delicate, classic, and posed. 
She also favors earthy tones with some pop of colors on the props.
Highlights
Licensed & insured with a home studio in Coventry Hills

APNPI Qualified Newborn Photographer
Customer Reviews 
Here's a review from one of Purple Bow Photography's clients:
"Gorgeous! You are so talented ?"
Here's another one:
" Amazing photography , wow"
27. Laurie MacBrown Photography
Laurie Brown is an award-winning Professional Portrait Photographer. The experience starts long before you step into her studio. She offers a completely custom experience that includes Beauty and Style Guides as well as a phone consultation to discuss your dream session.
Highlights
In-studio professional hair and makeup
Custom guided experience
Heirloom products and custom wall art design
Customer Reviews 
Here's a review from one of Laurie MacBrown Photography's clients:
"I think it's really important to take time for yourself and I think that this is something that any woman can do to take time for themselves, appreciate themselves and just be in front of the camera for once"
Here's another one:
"My favourite part of today was just feeling like I was being pampered. I felt like a celebrity and it felt exciting to feel like a bit of a star"
28. Christy Turner Photography
Christy Turner Photography offers a wide range of services, whether it's outdoor or indoor. The photographers can also accept clients from other parts of the world.
Rest easy knowing that a skilled and dedicated team is handling the details of your shoot.
Highlights
Worldwide

Uses the best equipments and tools
Customer Reviews 
Here's a review from one of Christy Turner Photography's clients:
"We had Christy T do a photo session for two of our families during the Christmas break. Her suggestion of location and time were excellent. She was early to the appointment and had us through the session very quickly (5 kids under 18) as it was very chilly out. The pictures and post-processing turned out to be fantastic and we are very pleased. We would highly recommend her services."
Here's another one:
"Christy is incredible. She has an amazing eye, is so creative and she puts you at ease right away!
I also love how open to inspiration and ideas she is! This makes the process of having a photo shoot, which isn't always comfortable for everyone, relaxed, fun and interactive!
The best part is that she is all of the above while being incredibly professional as well.
I HIGHLY recommend Christy."
29. Svetlana Yanova
Svetlana Yanova can come to their clients and photograph them in their preferred locations. Before each session is done, Svetlana will talk to her customers via email or phone in order to know them more.
Images from the photoshoot are usually ready within 48-72 hours, but rush editing is also available upon request.
Highlights
Connects with customer before sessions

Custom Photoshoots

E-Gift Cards
Customer Reviews 
Here's a review from one of Svetlana's clients:
"Highly professional photographer with years of experience. She was extremely kind and outgoing. Made us feel very comfortable in front of the camera. I highly recommend her services for weddings, family portraits, grad or birthday portraits and professional head shot requirements!"
Here's another one:
"Svetlana was incredible to work with! I had to get some headshots done and having never been in a professional photography session before, I was a little nervous. However, after just a few minutes with Svetlana, I felt way more relaxed. She gave me all the directions and the whole session went very smoothly. She also gave me proofs the very same day as the shoot and I had the final pictures the very next day! She is super passionate about her work and it shows. I would recommend her to anyone looking to improve their professional or personal branding."
30. Claudia T. Photography
Claudia T. Photography is a portrait photographer that helps families and business professionals be authentic in their photos and reconnect with their inner self and their loved ones. Her clients are worried that life passes by and they don't even exist in photos that truly represents who they are as an individual or as a family unit.
Claudia connects with them and takes beautiful, meaningful images, so they can feel empowered and preserve these precious moments for all time.
Her experience as an intuitive person, a woman entrepreneur, a wife and mother, ensures that her clients walk away with meaningful images that resonates with them, that uncovers those special relationships between family members, or depicts the visionary professional that they are.
Highlights
She helps families capture those special moments of their life and be reminded of the people, places and activities they love
Claudia offers women a unique photography session through pampering and the model-for-a-day experience, so they can feel empowered, take ownership of their femininity and exist in photos
She works with professionals and small business owners and offer them complete guidance from their very first conversation about what to wear to how to pose during the session so they can feel at ease and can focus on growing their business
Customer Reviews 
Some clients shared their reviews:
"We have had the pleasure of working with Claudia many times over the past 5-6 years. She has become a staple member of all of our family milestones as she has beautifully captured our engagement, wedding, maternity and newborn photos for both our children. We continue to choose Claudia because she is such a joy to work with and takes the awkwardness out of having our photos done. As I said, it's like having another family member present. Claudia always comes to the table with creative ideas, and works to know what we are hoping to achieve with our photos. She encourages us to be ourselves in the photos and include artifacts (like dinosaurs) that are meaningful to us. We cherish the photos that she has taken of our family and continue to display them around our home. We have recommended Claudia to our family and friends on numerous occasions, and joke that it wouldn't be a Weckman-Wedding without her there!"
"Thanks for yesterday! I am so excited to see all the shots! You were super fun to work with and thanks for taking the time to get to know us and appreciate the things that would bring out the best in our personalities!"
31. Caydence Photography
At Caydence Photography, they believe that connecting with their customers is of the utmost importance. Trust that our photographer will work with you during the shoot.
We will help you meet your goals and get the perfect shot.
Highlights
Focuses on capturing a story

Takes time to observe and appreciate the subject
Customer Reviews 
Here's a review from one of Caydence Photography's clients:
"I had the pleasure of meeting Lisa through a referral from a fellow real estate colleague. Lisa is awesome to work with & takes outstanding photos. She is so accommodating to make appointments in any area of the city. Her response time is immediate & always gets my photos returned very quickly. She is fun & relaxed to work with & always has a great professional attitude. I have referred her to several colleagues also with no hesitation. If you are looking for a fantastic real estate photographer, you will not go wrong with Lisa!"
Here's another one:
"We have been having Caydence photography handle all of our real estate photos for a year now. Her work is impeccable and her attention to fine details is wonderful. She is very prompt with her service and flexible when it comes to adhering to time frames with our clients. Her interior designs shoots that we have had done received numerous compliments from clients and other agents. We highly recommend Lisa."
32. Platinum Photography
Platinum Photography has been in business for about 33 years. They are committed to providing superior services. 
Their team strives for excellence in their work and provides consistently high-quality services at a competitive price point.
Highlights
Consistent

Dedicated photographers
33. Artem Kovryzhenko Real Estate Photography
Artem Kovryzhenko Real Estate Photography is dedicated to providing Calgary real estate agents and builders with exceptional real estate photography, videography, and other related services at unbeatable prices. With over 3 years of professional experience, Artem has assisted various realtors in standing out from their competitors. He has also saved their time and resources by taking complete care of their marketing needs.
He specialzes in areas such as photography, videography, measurements, and marketing design. He is a one-man business and delivers high-impact results using non-conventional techniques that other companies tend to cut corners on.
Highlights
Has been a long-term partner for the leading European real estate agencies and world-known real estate portals
34. HH PhotoSpark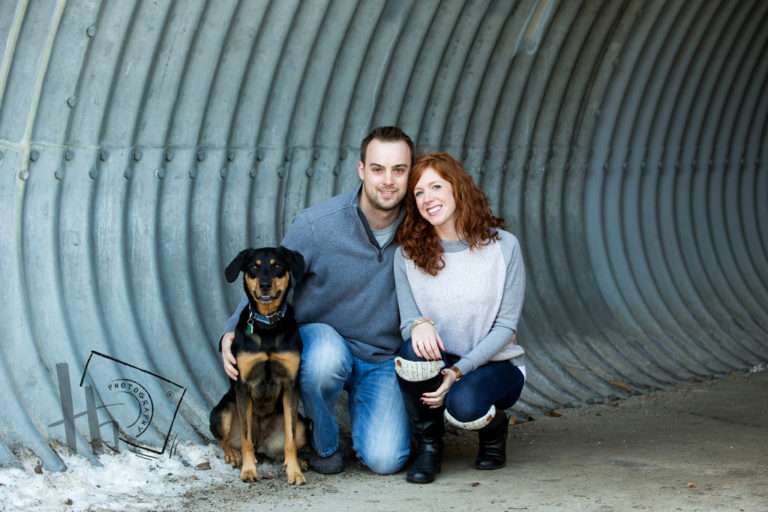 At HH PhotoSpark, Harry is a contemporary professional photographer based in Calgary. He picks the best location to ensure that photos have beautiful backdrops. He is also good with kids, which ensures that all family photoshoots would go well.
He has trained with some of the top photographers. Harry captures the emotion and joy of the moment whether it is of the happy day of your family, kids, or friends. He uses photography as a way of expressing himself.
Highlights
A wide portfolio
Join their VIP list and get 20% off
Unique and contemporary picture style
Customer Reviews 
Some clients shared their reviews:
"This was something I've put off for years and I'm so grateful we found Harry to capture our family memories. He was prompt, kind & patient the whole session and I couldn't have been more pleased with the end results. Thank you again!"
"Harry is a professional photographer, very patient and he makes sure he satisfies his clients. I had newborn photoshoot for my daughter. He took such beautiful pics and has good props. I definitely recommend him for photoshoots."
35. Samantha Peyton Photography
With the choice of dozens of photographers, it can be overwhelming choosing the right one for you. It all boils down to skill, talent and a photographic style that suits you. Although these are important, it's not just about the final product, it's about enjoying the experience too.
At Samantha Peyton Photography, they are dedicated to capturing once-in-a-lifetimes moments to ensure that it does not go to waste. From the big milestones to the art of everyday life, these are moments worth documenting and Samantha is here to do that for you.
Highlights
Passionate about what she does
Makes you feel confident and comfortable in front of the camera
Customer Reviews 
Some clients shared their reviews:
"Samantha was absolutely wonderful doing my sons graduation pictures. She gave me pictures I will always cherish that looked amazing and were way better that what the school offered and at a way better price. Would definitely recommend!!"

"She is absolutely the best, very talented photographer. We did our family shoot with her, she was able capture the moments beautifully. Loved her work."

36. J&J Lawrence Photography
J&J Lawrence Photography has two divisions. Their award-winning events photography side is J&J Lawrence Photography. They photograph major events, sports, rodeo, and Indian Relay ( selections from 2018 and 2019 seasons on our site). They are also exhibiting artists with two exhibitions completed and one pending. Their clients include The Military Museums, GlobalFest, and the Canadian Mental Health among others.
Their architectural and residential real estate, and commercial photography side is Julie Vincent Photography. They specialise in architectural work, real estate photography, and building archiving. This division also handles headshots and studio portraits (not glamour – yet). They have provided archival photography for the City of Calgary and most recently for the Calgary Exhibition and Stampede.
Highlights
Knows the best angles to take perfect shots
Skilled about lighting
37. MiArtMedia
MiArtMedia supplies the highest quality marketing material to real estate agents, interior designers, architects, and developers in Calgary. Their experience ranges across the residential and commercial marketplace, bringing real estate to life.
The company's main business is supply real estate agents with photography, RMS measurements, and video needs. Their expertise within the Calgary property market allows us to provide outstanding images and accurate measurements to all clients.
From luxury real estate apartments to residential homes, country houses, whatever they are asked to photograph, you can trust MiArtMedia to create outstanding imagery.
Highlights
Superior quality
Personal approach
Satisfaction guarantee
Customer Reviews 
Some clients shared their reviews:
"We use MiArtMedia for our real estate photos. He simply is the best of the best. Takes his time and is meticulous with his work. Highly recommended."

"I would highly recommend Mikhail at MiartMedia. My colleague's and I have worked with Mikhail on so many of our Interior Design photoshoots now and we are always delighted with his work. His attention to detail is second to none! He is so professional and talented. Mikhail brings our designs to life beautifully through his photographs. We will continue to work with him as he is fantastic!"

38. Anita Jeanine Photography
BEST FOR 

Portrait and Boudoir Photography

PRODUCTS

Portrait

Boudoir

Wedding

Lifestyle

WEBSITE
https://www.anitajeanine.com/
ADDRESS

Calgary, Alberta, Canada

CONTACT DETAILS

Phone: 403-400-0022

Email: [email protected]

OPERATING HOURS

Contact for more information
Anita Jeanine is a full time photographer with a passion for art and human connection. She has over a decade of experience in photography.
Working with her will be a piece of cake for she has a way to bring out your confidence!
Highlights
Creates one-of-a-kind memories

Photos have been in magazines
Customer Reviews 
Here's a review from one of Anita Jeanine Photography's clients:
"Anita did a fabulous job organizing all the members of our family reunion. The photos are AWESOME and we highly recommend her "
Here's another one:
"Having my photos done by Anita was amazing. Never really having professional photos done, especially such intimate ones as boudoir I was very nervous. From our very first meeting Anita made me feel insanely comfortable it was like I had known her for years. She has this way of bringing out your confidence and showing just how amazing you are. I am so excited she is not only my boudoir photographer but my wedding one as well. Thank you for the incredible experience it is something I will cherish forever!!!"
39. 2Create Photography
BEST FOR 

Photography Services

PRODUCTS

Wedding, Engagement, Family, Event, Interior/Architecture, Portfolio, Marketing

WEBSITE
http://www.2create.ca/
ADDRESS

Downtown, Calgary, Canada

CONTACT DETAILS

Phone: 403 970 6766

Email: [email protected]

Skype: kerri.singh

OPERATING HOURS

Contact for more information
Kerri Singh is an artist and a photographer. Her passion is to create art through lenses.
She will help you take your best photo without hesitation!
Highlights
Work was acknowledged by Top Choice Awards

Passionate Artist
Customer Reviews 
Here's a review from one of 2Create Photograhy's clients:
"One of the most amazing women I have had the privilege to know. From the first moment I spoke with Kerri over the phone, I was instantly calmed by her encouraging and confident words. I chose 2Create because I was looking for a photographer that could produce art and not merely deliver wedding photos. Kerri was beside me at every moment and always knew how to arrange everything so that I could relax and enjoy our special day. In the end, Kerri remains one of the most cherished memories from our celebration. Thank you, Kerri!!"
Here's another one:
"My highest recommendation to Kerri Singh and 2Create.ca Photography!  Kerri is very creative, patient, thorough and honest — a true professional!  I would strongly recommend Kerri and her company to family and friends…as well as to any business!"
40. Eluvier Acosta
BEST FOR 

Photography Services

PRODUCTS

Fashion

Beauty

Commercial

Test

WEBSITE
https://EluvierAcosta.com
ADDRESS
812A 16th Ave SW, Mount Royal Village East

Calgary, AB / T2R 0S9

CONTACT DETAILS

Phone: +1 403 819-1964

Email: [email protected]

OPERATING HOURS

Contact for more information
Eluvier Acista is a Casting Director, Fashion, Editorial, Commercial and Beauty photographer. In 2019 Eluvier became the co-owner and President of Más Studios, which is open to artists in the fashion industry.
Highlights
Good studio

Passionate in photography
Customer Reviews 
Here's a review from one of Eluvier Acosta's clients:
"I just hosted an event in Eluvier's studio. The owner and place are both amazing! Spacious, full of natural lights and extraordinary services; the best one could ask for!"
Here's another one:
"His work is amazing! He is also so wonderful to work with! 100% would recommend him."
41. Brianna Payne Photography
BEST FOR 

Newborn and Maternity Photography

PRODUCTS

Maternity Photography

Newborn Photography

Baby Photography

Family Photography

WEBSITE
https://briannapayne.ca/
ADDRESS

Calgary, AB

CONTACT DETAILS

Phone: (403) 835-4770

Email: [email protected]

OPERATING HOURS

Contact for more information
Brianna gives attention to details of the whole photoshoot. She is very patient, gentle and easy to work with!
Highlights
Professional

Nice home studio

Gives access to wardrobes for pregnancy photoshoot
Customer Reviews 
Here's a review from one of Brianna Payne Photography's clients:
"Brianna was simply Wonderful to work with. She is extremely talented and professional and has a beautiful home studio!
For such an intimate and emotional time in your life it means a lot to have someone so genuine, kind and attentive, making you feel so comfortable. She truly cares about her clients and makes you feel truly special. I used her for my pregnancy and new born pics and each session she made me feel so beautiful and gave amazing direction and took her time.
For my pregnancy photoshoot I loved that she gives access to a beautiful wardrobe of outfits so you don't have to purchase one that you will never wear again! The pictures she produced were unbelievable!
My newborn pics were also so amazing. My son was difficult at times haha and she was so understanding, Patient and gentle with him. What was produced was truly amazing pictures and I constantly look through my them as it brings me such happiness!"
Here's another one:
"We loved our experience! Brianna's attention to detail throughout the entire process makes all the difference. She's a naturally warm person, which helps you feel comfortable during your session, resulting in more natural, genuine moments captured in your photos.
We would certainly work with her again ?"
42. Kelly MacDonald
Kelly  loves to travel and spend time outdoors. She has tons of patience with children making it easy for you!
She loves capturing things that help her clients see them differently. 
Her goal is to capture the things that her clients don't want to forget, like how their family interacts with each other or how their child laughs.
Highlights
Sees beauty in imperfection

Delighted to travel anywhere to shoot

Captures who you really are
Customer Reviews 
Here's a review from one of Kelly MacDonald's clients:
"Swoon. These are stunning! They truly capture the moments, light and carefree. The three of us just enjoying each other. Plus Logan loved you, following you wherever you went! 
We had so much fun with you and are so very grateful for all these memories!
They're truly beautiful and we love them!! Thank you thank you so much. We loved how natural it felt shooting with you as Marco and I are typically camera shy. The pictures didn't appear that way. You really captured the beauty of our little family and our surroundings."
Here's another one:
"WOW! THANK YOU SO MUCH. I'M SPEECHLESS ACTUALLY. THANK YOU FOR SHARING YOUR TALENT WITH US"
43. Milashka Photography
Mila from Milashka Photography is an on location photographer, which means that she will come to your residence for the photoshoot or will meet you at your prefered outdoor location. Her business was established in 2014 and it is fully licenced and insured. She offers a wide variety of quality props, outfits, gowns and backdrops for your session. She travels to Calgary, Airdrie, Chestermere, Cochrane and surrounding areas in Alberta, Canada for the photoshoot.
Highlights
On location photographer
Licenced and insured
Award winning
Customer Reviews 
Here's a review from one of Milashka Photography's clients:
"Was soooooo very pleased with the photos!! She's so good at what she does and made everyone feel so comfortable and they all turned out so wonderful!! Very talented and so nice it was all together such a wonderful experience 🙂 thank you so much !!"
Here's another one:
"Wow. These pictures are absolutely stunning!!! There isn't a picture I don't like. They bring tears to my eyes. I am so very thankful of all your time and effort in capturing these beautiful pictures of our little Natalie. I thoroughly enjoyed working with you and I was in absolute awe the entire day watching as you meticulously placed every finger and headband. Your patience and kindness is without bounds and we hope to have you back at the one year mark for a cake smash! Again, these are beautiful and I am so appreciative and thankful for your hard work. I will be posting these pictures all over Facebook and Instagram. They are too beautiful not to share"
44. J Sword Photography
BEST FOR 

Photography Services

PRODUCTS

Maternity Photography

New Born Photography

Cake Smash Photography

Children Photography

WEBSITE
http://jswordphotography.com/
ADDRESS

4736 Bowness Rd, NW, Calgary

CONTACT DETAILS

Call: 403-630-3070

Email: [email protected]

OPERATING HOURS

Contact for more details
Jamie enjoys doing photoshoots. She genuinely loves meeting new people, getting to know them, and working with them.
Working with Jamie will be easy!
Highlights
Passionate in photography

Enjoys editing
Customer Reviews 
Here's a review from one of J Sword Photography's clients:
"Jaime is so so amazing!! We had our Christmas photos taken with her and they were my favorite family pictures ever. Everyone loved them so much. She is so talented would totally recommend."
Here's another one:
"I am so impressed with the amount of emotion in each photograph! She catches the moment so clearly! We will treasure every photograph she has taken of our family! We are so excited to use her services again!"
45. The Nogues
BEST FOR 

Photography Services

PRODUCTS
Wedding Photography

Engagement Photography

WEBSITE
http://thenogues.ca/
ADDRESS

Calgary, AB

CONTACT DETAILS

Phone: 403-828-0893

Email: [email protected]

OPERATING HOURS

Contact for more details
The Nogues is the product of Brendan Nogue Photography and Photos By Adele. As the companies of the couple grow, they realized that they work better together.
After nine years, over 150 wedding photoshoot and their wedding day, they are beyond happy to introduce The Nogues.
Highlights
Strong Photographers

Pushes the boundaries of their creativity

Unique perspective
Customer Reviews 
Here's a review from one of The Nogues' clients:
"I highly recommend Brendan Nogue photography! We had such great experiences with Brendan and Adele. They are so amazing! They both have great personality and so easy to work with. Brendan really goes above and beyond to ensure our experience is perfect. The engagement photos and wedding photos Brendan took were creative and stunning. We got a lot of compliments form the families and friends. We absolutely love all of our photos! Thank you, Brendan & Adele!!"
Here's another one:
"Brendan was awesome to work with. From the day we started talking through to delivery of pictures he was incredibly professional, helpful and easy to work with. I really didn't have a vision of what we wanted our picture to look like, but he (and Adele, his second shooter) captured us perfectly. Brendan also helped us plan our timing for the day of, and was full of suggestions for engagement and first look locations, which was so appreciated. Brendan made everyone feel comfortable and kept things rolling and on time throughout the day – he was the perfect photographer for us."
46. Newborn Photography Calgary
| | |
| --- | --- |
| BEST FOR  | Baby Photography |
| PRODUCTS | Maternity Photography, Child Portraits, Newborn Photography |
| WEBSITE | https://newbornphotographycalgary.ca/ |
| ADDRESS | 39 Hillgrove Crescent SW, Calgary, AB T2V 3K8, Canada |
| CONTACT DETAILS | 403-253-8411 | [email protected] |
| OPERATING HOURS | Contact for more details |
If you're looking for a photographer to document the first moments of your baby, the award-winning Newborn Photography Calgary is the best around. They provide a professional and caring approach in capturing your baby's and your maternity period's special moments, at an affordable price.  
They offer a relaxed and comfortable photography experience to make the session memorable for any new parent with their personable staff and portable photo studio. They also have an online portal so you can book your sessions without hassle and at any moment's notice.
Highlights
Professional and personable photographers

Portable studio

Assortment of baby props
Customer Reviews 
Here's a review from one of Newborn Photography Calgary's clients:
"NBPC did a really good job. Simple setup and quick and easy photoshoot. they were great with the baby and the photos had no crazy props, just focused on the baby's smile :))"
Here's another one:
"We enjoyed both the newborn and sitter sessions. Photos came out great. The studio is so cute and comes well-stocked with outfits and props. The delivery of the finished product was also very prompt and as promised. Love every moment of it. Thanks again for a great shot, the photos will be cherished for a very long time."
47. Jennifer Kapala Photography
Jennifer Kapala is an award-winning child and family photographer. She is an active member of the National Association of Professional Child Photographers (NAPCP).
She constantly seeks to improve in her craft as she has invested time, care, and attention to it. She would love to witness your small and big moments for they are equally important.
Highlights
Won multiple awards

NAPCP Award Winning Image

NAPCP Ambassador
Customer Reviews 
Here's a review from one of Jennifer Kapala clients:
"After finding Jennifer for an underwater maternity shoot, our family has returned many times. We are always pleased with the moments that she has captured and receive loving feedback from everything shared. We trust her eye and plans, and look forward to her catching our official family growth in years to come!" – Amy Skinner
Here's another one:
"Her creativity, style, and talent will floor you! Jennifer is a photography genius. We loved her enthusiasm and ability to make sense of our chaos. During one session I did a breast feeding milk bath and she turned my vulnerability into a beautiful portrait with my children. I felt completely at ease. Thank you Jennifer for helping me create these beautiful memories with our family." – Anna Vallesteros
48. Sean LeBlanc Photography
Sean LeBlanc is an international award-winning photographer located in Canada. They specialize in luxury wedding, family, pet, and boudoir photographic experience. 
They create customized artworks for their clients. His passion for photography took him all over the world.
Highlights
Award-winning photographer

5-star google reviews

International
Customer Reviews 
Here's a review from one of Sean LeBlanc clients:
"Sean is not just an amazing photographer, he is an unbelievable educator! I wish I had hired Sean earlier.  He understands the delicate balance of being a photographer and a business person.  So many times educators are weighted in one area or another.  Sean has a way of working with you that is unique and understanding.  Truly the Yoda in the photography world!   I can not say enough.  If you are struggling in the world of photography, look no further, Sean is your man!" – Greg Zook
Here's another one:
"Sean is one of the best photographers I have ever worked with! We had so much fun with him. He is a true artist. So many photos came out well, it was hard to choose the ones we wanted to be printed. He is smart, talented, and made us feel so comfortable. We are thrilled that the photos turned out so well. Great Job!" – Martins Upmanis
49. Patton Photography
Patton photography offers photography services that specialized in engagement and wedding events. They started their studio in 2010 capturing dramatic moments at a wedding.
They are professional photographers with equipment that will surely adjust according to your taste.  Book now for a stress-free conversation over coffee.
Highlights
Best in Calgary

Experienced

Easy payment
Customer Reviews 
Here's a review from one of Patton Photography clients:
"David was the photographer for my friend's wedding and it was amazing watching him work. He favours quality over quantity, and will wait for the perfect wind and sky to take his picture. I also love that he had a second photographer for the day of the wedding; they captured so much more this way! I would highly recommend David. He's an extremely talented photographer, and such a nice guy!" – Kaitlyn McAra
Here's another one:
"David did Jordan and my engagement photos in Troll Falls last September and we couldn't be happier. David is not only super kind but has amazing insight and talent. He was super easy to communicate with and made the entire experience fun. Can't wait to have him do our wedding pictures in two weeks. Would definitely recommend : )" – Lyndsey Greco
50. Diana Picek Photography
Diana Picek is a newborn photographer based in Calgary who loves to build memories through images. Photography has been part of her life since she was a little girl and began training since 2007.
In 2017, she became an internationally accredited professional for the Accredited Professional Newborn Photographer International (APNP). She offers services with the highest quality of dedication for her clients.
Highlights
Licensed photographer

Won numerous awards

Graduate at the University of Calgary
Customer Reviews 
Here's a review from one of Diana Picek clients:
"Diana has taken beautiful pictures of our little girl since she was a newborn. She is extremely professional and absolutely wonderful with kids. Her studio and outside locations are gorgeous! Our photo sessions are always fun and we are always in awe of the amazing pictures that Diana takes for us. We definitely recommend Diana to capture all your special moments." – Johal Brar
Here's another one:
"The best photographer we ever have!! Diana  is amazing , very professional and the best quality. She's great with the kids, my daughter is very shy but Diana makes everything so easy we enjoy a lot the experience, the outfits she use with my daughter are unique. I highly recommend it,  we will continue used her service. Thank you so much  Diana!!!" – Attik Calgary
51. Hocus Focus Photography
Hocus Focus is a newborn, maternity, and family photographer based in Calgary. They will make you feel welcome, at ease, and is ready to listen for your concerns. 
Choosing Hocus Focus is choosing more than a person who owns a camera for you are choosing someone who is genuinely excited about their craft. Photos are an investment, it lasts a long, long time. 
Highlights
Award-winning 

Licensed and insured

High-rated 
Customer Reviews 
Here's a review from one of Hocus Focus clients:
"I've been following Hocus Focus for years and I was very excited to finally get have a little girl so I could book a newborn photography session. I knew from all of Amanda's photos that I would love my final product but I wouldn't have guessed how fun the session itself would be. Amanda expertly managed my toddler, husband and I as well as our newborn and had us laughing throughout the session (including our difficult toddler)! I highly recommend Hocus Focus and I don't imagine we'll ever go elsewhere for any photos." – Kristi Harmar
Here's another one:
"Amanda is very talented and professional. I had my maternity and newborn photoshoot from her and she did an Amazing job. The picture are high quality and so beautiful. She has very nice collection of maternity dresses. I absolutely recommend her." – Damandip Grewal
52.  Lucid Photography
Lucid Photography is on a mission to capture your precious moments, They focus on bringing joy through the photos they create, which are meant to last a lifetime.
The company doesn't just provide photography services. They also build lasting relationships and form a genuine connection with clients, witnessing your marriage bloom and your children grow.
Lucid Photography is one of the best Calgary photographers that provide affordable and personalised services meant to meet your needs and preserve your memories.
Highlights
Wedding & engagement
Boudoir
Newborn
Portrait
Customer Reviews 
Lucid Photography is recommended by their clients for offering great experiences with great results, enjoyable sessions, and friendly and professional photographers.
Some clients shared their reviews:
"Rita is great to work with. We did our maternity and baby photoshoot with her and we are more than happy with the results. We would definitely recommend her for her hard work."
"I have an excellent and wonderful experience with Rita. She is very professional and the service is outstanding. It was beautifully done. Thank you!"
53. RN Photography
Neema the owner of RN Photography has a Master degree in fine arts from MS University of Baroda (2001) and continues to learn every day. Later on in 2010 got a scholarship on a studio art.
Now she is a mom with a 4 year old boy with his husband, enjoying life. With that she can connect with her clients to document their lives.
Highlights
Reasonable pierce

Professional and attentive staff
Customer Reviews 
Here's a review from one of RN Photography's clients:
"First off, She is a very patient photographer that knows her onions. She did the job effortlessly, we really admire that. She gave my family the nicest of pictures. we are really glad she delivered. Please keep up the good work."
– Khaerah Olawunmi
Here's another one:
"She is such a fantastic, comfortable person. It shows in her photos! We are so happy with our photos and had so much fun at the shoot. She has loads of experience and knows exactly the perfect angles and positions of beautiful and flattering shots. Thank you! We will definitely be back for more when she is a bit older."
– Jagdeep Kaur
54.  Art of Headshots
Eluvier Acosta of Art of Headshots has a short, but extensive background in the arts and specializes in headshot photography. He is a seasoned photographer who has the cover of Vogue, Promo and GMARO. In fact, Eluvier is one of Canada's most recognized photographers.
Eluvier was born in Southern Colombia in a town that had less than 100 residents. He always wanted to exercise his creative talent but "chose to engineer to be responsible." He initially moved to Calgary as a petroleum engineer but his passion for people and capturing their essence changed his fate.
Highlights
Multiple studios available
Offers branding headshots
Customer Reviews 
Some clients shared their reviews:
"We used Carlos for our law firm's headshots after we were unsatisfied with our previous photographer. Carlos spent about 15-20 minutes with each of us, and we were all very satisfied with the photos. His rates were excellent value, and he certainly kept us laughing throughout the session."
"I found "Art of Headshots" while looking for a Vancouver-based photography studio to take a professional headshot for my LinkedIn profile. After interviewing a few different places I decided to go with Carlos, largely because of his overwhelmingly positive Yelp reviews. Trust me, the reviews ring true.
Carlos can be best described as a "true artist" rather than a mere business proprietor. While his studio is profitable, he prioritizes the production of outstanding client outcomes ahead of fiscal gain. I headed into the shoot with very high expectations, and Carlos met or exceeded all of them. While the "executive" package I purchased produces five distinct shots, which are delivered ~3 business days after the shoot, I was blown away to receive the lead shot for LinkedIn (expedited at no extra cost) less than two hours after my shoot. Have already noticed a significant increase in LinkedIn page views after uploading the new photo.
Carlos delivers great photo outcomes, but I was most intrigued by how he does so. He spent over two hours with me, engaging in a style of photography that is powered by what can best be described as an "emotional matrix". He had me talking about various emotionally moving parts of my life, and it was at certain emotional high points of conversation that he seemed to capture the best photos. He also plays a rather inspiring music track while shooting (think I heard some Frank Sinatra?), which made the experience even more fun.
Art of Headshots delivers exceptionally high calibre photographic outcomes at a reasonable price. I unreservedly recommend them."
55. Eclectic Shots
Eclectic Shots features the photography of Shelly Priest who is a versatile photographer with 25+ years experience in various genres of photography. Although able to fulfill most requests, Shelly prefers to photograph sports, events, concerts/bands, portraits (people & pets), and nature/fine art. 
Action sports shots is a specialty of Eclectic Shots. Shelly has covered hockey, soccer, whitewater kayaking, motocross, car racing (drag & oval track), football, volleyball and badminton
Highlights
Experienced

Reasonably priced

Versatile
Customer Reviews 
Here's a review from one of Eclectic Shots' clients:
"Shelly was awesome to deal with!  She took such awesome shots of my son playing football, that I couldn't choose just a few shots… I had to buy them all!!  Her prices were very affordable, and she was very quick to send me the link to the whole season of photos for my son. I am looking forward to seeing her work next season!"
56. Klassen Photography
| | |
| --- | --- |
| BEST FOR  | Architects, Interior Designer, Anyone who needs a picture of their residential or commercial space |
| PRODUCTS | Architectural Photography and Videography |
| WEBSITE | http://www.klassenphotos.com/ |
| ADDRESS | 229, 370, 5222 – 130th Ave SE, Calgary, AB, T2Z0G4 |
| CONTACT DETAILS | (403) 472 5635 | [email protected] |
| OPERATING HOURS | Mon – Fri 8:30am – 5:00pm |
Joel Klassen is a Calgary based Photographer, proudly offering his passion and talent for quality photography across Western Canada. With less than 3 seconds to make a first impression online, your brand must consistently make a visual statement without saying a word. 
An image can evoke our emotions, memories, imagination, and channel our thoughts in very specific ways. Whether for the purpose of marketing, portfolio, design, communications, or education, a well composed photograph will make a significant and lasting impression. Joel Klassen ensures that your first impression is the best first impression you can give.
Highlights
Sleek and professional style

Experienced

Reasonably Priced
Customer Reviews 
Here's a review from one of Klassen Photography's clients:
"Joel is fantastic to work with.  He is patient, precise and open to feedback and collaboration – all key qualities I look for when choosing a photographer to photograph my work.  His images are beautiful and impeccable.  I look forward to working with him again soon."
Here's another one:
"Joel took our family pictures as well as our daughter's baby pics.  We were very pleased with the entire experience.  His professional attitude and insightful photography knowledge to help us with useful ideas on location, pic poses…  Also, the quality of his work was far beyond our expectation and reflective of his exceptional talent.  My family and I are looking to immortalize more memories using his services. Joel was a delight to work with. Kudos!!! Keep up the great work."
57. Inner Spirit Photography
BEST FOR 

 

Women nude and boudoir photography
PRODUCTS
Studio and location sessions – Books, wall prints on paper, metal, canvas, and acrylic
WEBSITE
https://innerspiritphoto.com
ADDRESS

711 84 Ave SW, Calgary, AB T2V 0V8

CONTACT DETAILS

(403) 252-2662

OPERATING HOURS
By Apointment Only

Monday – Friday: 9:00 AM – 7:00 PM

Saturday: 10:00 AM – 5:00 PM
Looking for a Boudoir / nude session as a Gift to someone, As an adventure or celebration for you or to gain some empowerment? Inner Spirit Photography is the place you desire. Life coaches, Empowerment coaches, phycologists and psychiatrists all refer women to Inner Spirit Photography. Over 40 years more than 5, 130 women have been photographed by Mark Laurie.
Their heated floor studio with 100s of set combinations is a warm safe space that frees every woman to find her beauty, her boldness and her sensuality. Mark remains the most awarded photography in this niche in North America, clients have taken him to over 16 countries and every province he is that sought after. Inner Spirit has given back to the Calgary community over $512,000 to charities. Your investment helps other women.
So be bold, step into your adventure.
Highlights
Safe creative space for Nude or Boudoir image taking
Custom retouched enlargements and books
40 yrs award winning photography, 5130 women photographed
Body painting, Shibari, fire, water sets, couples –
A gift – An Adventure – or for Empowerment.
Customer Reviews
Here's a review from one of Inner Spirit Photography's satisfied customers:
"Amazing and Incredible Pictures! Thank you so much for making this feel beautiful and empowered!" –Karla B.
"Thanks for making this a time in my life where I can accept me as "whole" – flaws and all! So professional and caring, Carpe Diem!" -Shannon M
"I was so skeptical that there would be a photo that I would like. Well, WOW!! Finally, one worthy of not only giving as a gift but to enlarge & hang on my wall. I am so stoked to finally have a photo of myself that I truly love. And Hey I'm naked to boot! Who knew Thxs so very much!" -Rita K.
58. Laura Grace Photography
| | |
| --- | --- |
| BEST FOR  | Family memoranda |
| PRODUCTS | Professional portrait and business branding, Lifestyle (family, couples and pets), Events, and Fine Art |
| WEBSITE | http://lauragracephotography.ca/ |
| ADDRESS | Calgary, Alberta, Canada |
| CONTACT DETAILS | (587) 228 7831| [email protected] |
| OPERATING HOURS | Mon – Sat 9:00am – 6:00pm |
Classic, natural and timeless photography that will be cherished by future generations. Laura Grace, the founder of the business, is currently living in Calgary and will travel all over to capture your perfect day. 
Nothing makes her happier than watching the people in front of her camera lens become comfortable as she takes photos of them. Catering to Calgary and area, Laura Grace Photography offers services in: Professional portrait and business branding, Lifestyle (family, couples and pets), Events, and Fine Art.
Highlights
Attention to fine details

Will travel to your location 

Extensive experience
Customer Reviews 
Here's a review from one of Laura Grace Photography's clients:
"Laura is a very talented photographer, who is very reasonable priced. My family had a great experience, and would highly recommend her to others. Our photos are beautiful and very natural looking. She is professional, has a great vibe, and was easy to work with!"

Here's another one:
"We had never met Laura prior to our shoot and she instantly made our family of three feel at ease. She was open to our ideas (and props – tea time anyone?) and we ended up with a great mixture of "in the moment" and posed photos.
Her ability to work with us and understand our two year old's limits will forever be appreciated, as will the photos that we now have to remember our family at this stage.
She was speedy at getting our edited photos to us, receptive and communicative leading up to our session, and genuinely fun to be around during our shoot.
We would recommend her a thousand times over."
59. Alena Jenkins Photography
BEST FOR 
Food, Product, and Professional Portraiture
PRODUCTS
Product Photography, Project Management, Web design, Video Editing, Basic Graphic Design, Social Media
WEBSITE
https://www.alenajenkinsphotography.com/
ADDRESS
177 9 St NE #105, Calgary, AB T2T 0T6, Canada
CONTACT DETAILS

Email: [email protected]
AB: 403-690-3636
BC: 604-831-0025

OPERATING HOURS
24/7
Alena Jenkins Photography is sure to bring out the life in your products with her expertise that goes beyond photography. Specializing in food and product portraiture, numerous businesses around Canada have trusted her in capturing their services in the best way possible.
She takes pride in her style that seeks to tell a story, making sure to bring your product to life. Other than her beautiful pictures, she also offers services to help expand your brand through design, web development, or even video editing.
Highlights
Food and Drinks Photography
Architecture Photography
Branding and Design
Customer Reviews 
Here's a review from one of Alena Jenkins Photography's clients:
"Great shots!!! Amazing photos delivered in a timely and professional manner. I would definitely recommend and using this fantastic photo and video service.
– Mark R."
60. Deanna Rachel
| | |
| --- | --- |
| BEST FOR  | Wedding photography |
| PRODUCTS | Wedding photography |
| WEBSITE | http://www.deannarachel.com/ |
| ADDRESS | Calgary |
| CONTACT DETAILS | +1 403-464-7284 |
| OPERATING HOURS | Monday-Sunday: 9am-6pm |
Deanna Rachel is a wedding and elopement photographer. Aside from Calgary, which is where she is based, she has catered to weddings in Canmore, Kananaskis, Banff, Saskatchewan and British Columbia.
She will help you in coming up with ideas and help you every step of the way in making your dream wedding a reality.
Highlights
Wedding and elopement photographer

High resolution images in an online gallery
Complimentary engagement session
Customer Reviews 
Here's a review from one of Deanna Rachel's clients:
"Deanna was such an amazing photographer on our wedding day! We'd never had photos taken of us before and were kind of nervous… We weren't sure how to pose or what to do… But she made it so easy and took so many cute candid photos we didn't feel nervous or silly at all… It was so windy on our wedding day and she was so patient and helped me fix my hair every time the wind blew! She was so sweet and I'd definitely recommend her for any type of photos you'd like done… The whole experience was great, the photos came back to us in a timely manner – and they turned out so beautiful! We can't thank you enough Deanna – if we ever need photos again you're the one we'll call!!"
Here's another one:
"Deanna is very personable yet professional – our first meeting with her was our only meeting with a potential photographer. She exudes confidence and enthusiasm to make your day as special as she can. She checks in to see if there are any certain images you are looking for beyond the "classic" or "usual" photos. She goes above and beyond and her product is high quality with a variety of images to capture your special day in a beautiful way. Photographers really rely on word of mouth, and we can confidently say that she is a FANTASTIC choice."
61. Meagan Paige Photography
| | |
| --- | --- |
| BEST FOR  | Photography |
| PRODUCTS | Photographs newborns, maternity, family, boudoir, engagements, cake smashes and milestones. |
| WEBSITE | https://www.meaganpaige.com |
| ADDRESS | Calgary |
| CONTACT DETAILS | +1 403-828-8564 |
| OPERATING HOURS | Monday-Sunday: 9am-9pm |
Maegan Paige is a natural light photographer based in Calgary, but also caters to its surrounding area. She regularly posts her works on her website for her clients to see, as well as to exhibit her capabilities as a photographer. 
To be able to meet your standards, she is always open to learning and trying out new photography styles.
Highlights
Award winning photography

Wide options

Passionate photographer
Customer Reviews 
Here's a review from one of Maegan Paige's clients:
"Meagan was great with our baby girl. Her studio has tons of props to choose from and the outfits available are just too cute. The photos turned out beautiful and really capture the cuteness of our newborn. We got tons of compliments from the photos. Definitely going to book again with Meagan for our baby's cake smash."
Here's another one:
"Meagan is a one of a kind professional! We had the pleasure of having her for our maternity and newborn sessions and we couldn't be happier with the experience and the result. She was super quick in getting us our photos, her communication is always professional, and it is so clear that she loves & enjoys her craft! Our newborn was fussy during his session but despite that, Meagan managed to soothe him and even captured those precious smiling pictures. I look forward to having Meagan as our family photographer. We are thrilled to have found her, highly recommended!!"
62. Film & Forest Photography
| | |
| --- | --- |
| BEST FOR  | Destination wedding photography |
| PRODUCTS | Elopements, wedding photography, engagement & adventure sessions |
| WEBSITE | https://filmandforestphoto.com/ |
| ADDRESS | Calgary |
| CONTACT DETAILS | +1 250-320-8779 |
| OPERATING HOURS | Monday-Sunday: 8am-8pm |
Afton and Liam, the team behind Film & Forest Photography, are adventurous elopement photographers. They are based in the Canadian Rockies, but also cater in Tofino, BC and Baja California, Mexico.
They will be with you every step of the way in making your perfect day come to reality.
Highlights
Adventure weddings

Adventurous elopement photographers

Vibrant and colorful editing style
Customer Reviews 
Here's a review from one of Film & Forest Photography's clients:
"Anyone can take pictures, but Afton and Liam are able to capture the emotions you and your partner have for each other. With their photography style combined with their personalities, they are able to create and capture those candid moments which make your poses and pictures look so natural. Plus, they're just awesome people! We thoroughly enjoyed our experience with Afton and Liam. Thank you for the great memories and the amazing pictures."
Here's another one:
"Afton and Liam were amazing to say the least. Their communication was great prior to the day. They were really on the ball with making sure we were up to date with the current COVID restrictions. It made such a stressful time such a breeze, as they were so understanding of last minute changes of plans. On the day, they had great energy and made two extremely awkward people feel so comfortable in front of the camera. And of course, the photos came amazing! The day and the landscape were captured perfectly, and we couldn't be more thrilled!"
63. Elizabeth Marie Photography
BEST FOR 
Adventurous Wedding Photography
PRODUCTS
Elopements + Weddings, Adventure + Engagement Sessions
WEBSITE
http://www.elizabethmarie.ca/
ADDRESS
Calgary, AB
CONTACT DETAILS

[email protected]

| 403-396-1197
OPERATING HOURS
Monday – Sunday: 10:00 am – 8:30 pm
Elizabeth Marie is a Calgary-based photographer who specializes in capturing photos for couples who are low-key obsessed with each other.
She aims to capture all the moments of bravery that surround all of the messy, the seen and unseen, the mundane, the exciting, the fleeting and predictable; and simply being able to witness how much we can all love and be loved during all of life's "in- betweens."
Highlights
High resolution images in an online gallery
An atmosphere of trust, comfort + fun
Above + beyond what clients ask for
Customer Reviews 
Here's a review from one of Elizabeth Marie's clients:
"Having Beth photograph and support our whole dang elopement was one of the best parts of the whole thing. Having had to change our plans due to COVID Beth was flexible and understanding with our changing from a large wedding to an intimate elopement. She scouted the perfect location for our ceremony and had everything we needed (does your photographer bring you champers and be your personal DJ and hype girl while you exchange vows?) We enjoyed every minute with Beth- she photographed our whole two days from start to finish. Beth is the most kind and genuine girl- and having her as excited as we were about our whole two days together made it so special. (I mean this girl stayed up late-late because she was so excited to get some edits to us). I was also fortunate to have Beth do my hair and my make up and it was stunning. Seriously this girl is the jack of all trades. Stop thinking about hiring this girl and fill out the dang form because you will not regret it."
Here's another one:
"Beth is amazing! She makes the day so fun and so stress free and captures the most beautiful moments during the day and in between. Her passion for serving her couples is beyond words and finds ways to go above and beyond for each couple to make their wedding so special and so memorable. Love Love LOVE her! If you're looking for someone to capture your day, Beth is your person"
64. Tim Nguyen Co.
| | |
| --- | --- |
| BEST FOR  | Headshots and performing arts photography |
| PRODUCTS | Performing Arts, Headshots, Corporate Properties |
| WEBSITE | https://timnguyen.co/ |
| ADDRESS | 509 – 319 10 Ave SW Calgary, AB, Canada |
| CONTACT DETAILS | https://timnguyen.co/contact |
| OPERATING HOURS | Inquire for details |
Tim Nguyen Co. is the work of Calgary-based photographer Tim Nguyen, a freelance photographer and digital artist with over a dozen years of experience.
Nguyen covers Calgary's performing arts scene, creates poster imagery, headshots, and so much more. He offers a versatile skill set for clients who want to have theatrically-inspired images.
Highlights
A jack-of-all-photography
Theatrically-inspired images
Customer Reviews 
Here's a review from one of Tim Nguyen Co.'s clients:
"Tim is great. Highly recommended!"
65. Captured in Amber Photography
BEST FOR 
Lifestyle Photography
PRODUCTS
Family, maternal, wedding photos
WEBSITE
http://www.capturedinamberphotography.com/
ADDRESS
6455 Macleod Trail, Calgary, AB T2H 0K8, Canada
CONTACT DETAILS
+1 403-863-4151
[email protected]
OPERATING HOURS
9AM – 5PM or on appointment
Immortalizing intimate family scenes since 2014 has been Amber under her firm, Captured in Amber Photography. She's a true Calgary-based photographer that has a penchant for taking shots that render life in simple beautiful detail.
No words, no poses – just raw memory. Like an amber preserving an article since time immemorial, each shot taken by Amber is a canvas that lets the viewer be brought back to those real moments and connections.
Highlights
Captures real connections and moments
Fair rates and professional service
Customer Reviews 
Here's a review from one of Captured in Amber Photography's clients:
"You will not find a more down to earth, talented, easy going and genuine photographer in Calgary. Amber has a way of making you feel at ease while she captures stunning photos of your family. We have done family pictures, as well as maternity and newborn photos with Amber and have been impressed every time. Our only regret is not discovering her earlier." – Smyth Family
Here's another one:
"Amber was extremely professional and made both of us (camera-shy people) so comfortable, the process felt effortless! She has such an eye for detail, and set us up to look and feel our best. I can't even begin to describe how pleased I am with the outcome and the photos that we were given. She truly captured who we are as individuals, but most importantly, as a couple. I can't wait to have Amber capture many more milestones in our lives." – Joel & Kelsi
66. Nathalie Terekhova Photography
| | |
| --- | --- |
| BEST FOR  | Wedding photography |
| PRODUCTS | Wedding photography services |
| WEBSITE | http://weddings.photont.ca/ |
| ADDRESS | 24 Cramond Dr SE, Calgary, AB T3M 1C3, Canada |
| CONTACT DETAILS | (403) 719-2236 |
| OPERATING HOURS | Open 24 hours |
Nathalie Terekhova offers fine art wedding photography. She is based in Calgary, but also caters in other countries such as France. 
To also help her clients in preparing for their wedding day as well as coming up with a good planning strategy, she listed down preparation tips and advice that can be found on her website.
Highlights
Fine Art Wedding Photography

Elopement sessions

Preparation tips
Customer Reviews 
Here's a review from one of Nathalie Terekhova's clients:
"Nathalie is a wonderfully talented and adaptive photographer. We were fortunate to book her for our July 4, 2020 mini-wedding during COVID, and her skillful shots captured our day beautifully.
We would highly recommend Nathalie's services, whether for a downsized wedding (like ours) or a more traditional affair. She is an absolute gem to work with, and our glowing review does not do her justice. Her professionalism is unparalleled – she is the "full package" and a 10/10"
Here's another one:
"Nathalie is so passionate about what she does. She took beautiful photos of our extended family and my husband and I, even though none of us really like to have our pictures taken and were very awkward. We were thrilled with the result. Our wedding photos are so vibrant and she captured every arrangement of family that we wanted. She even managed to get several flattering photos of my father (a man who has actively run from cameras his entire life). We highly recommend her!"
67. Sarah Pukin Photography
Sarah Pukin Photography has been in business for more than 16 years. Sarah, the photographer, loves traveling and seeing new places while meeting new people at the same time.
She will do everything in order to make your photoshoot amazing!
Highlights
Sarah loves art and adventure

Has done 250+ wedding shoots all over the globe
Customer Reviews 
Here's a review from one of Sarah Pukin Photography's clients:
"I can't thank Sarah enough for the wonderful photos she shot of me. Before she even starts shooting, you can see that she already has a vision for each picture she takes. I was hesistant at first because I didn't know any poses but she helpedme all the way throughout the shoot and totally made it comfortable. In the end, I got to see a glimpse of my pictures taken and I was taken aback! It was then that I got to see her vision come to life in each picture. I couldn't believe the quality and skillput into my pictures! It turned out exceptional! It was so great to have chosen Sarah to do my shoot! I wouldn't have done it with anyone else!!"
Here's another one:
"Loved our engagement session! Sarah was a wonderful photographer that really pushed us out of our comfort zone to achieve some really amazing engagement photos. Before the shoot, Sarah reviewed some dress options and right before our session helped us pick out the perfect outfits. At the beginning of the shoot she asked us if we were willing to climb on rocks, etc. and we said yes. It allowed her to capture our candid expressions and some really genuine moments. She was great at directing both of us so we didn't look stiff, awkward and weird. Overall she really helped us feel comfortable with the shoot. She took her time and was very prompt with the planning and communication. After seeing all the photos and selecting our top picks, we were blown away with the quality of the images. We would highly recommend Sarah to friends, family and anyone who is looking for a great photographer."
68. LanaVirag Photography
Starting off as a whim but ending up as passion, this husband and wife photographer team in downtown Calgary have a knack for capturing beautiful memories.
They specialize in taking portraits, maternity, baby, engagement, and wedding photography. Enjoy and live in the moment while capturing it in light and film for you.
Highlights
This husband and wife team know when moments are made and when to capture them
Very patient with their clients to ensure that they leave happy and satisfied with the results
Customer Reviews 
Here's a review from one of LanaVirag's clients:
"Lana and Virag did an amazing job with being patient and working with my youngest. Im excited to get my photos back and will definitely recommend others to them. Thank you guys so much!!" – Julia Wilson
Here's another one:
"We had the wonderful opportunity of having our maternity shoot done by Lana and Virag. I was extremely confident that I am under able hands. Both of them are a delight to be associated with. They make you comfortable and work towards finding natural postures which translates into stunning pictures.
Highly recommended.
Looking forward to the newborn shoot!!" – Apoorva Richhoriya
69. Perry Thompson Photography Ltd.
BEST FOR 
Photography
PRODUCTS
Weddings, portraits, sports, commercial shoots, food photography
WEBSITE
http://www.perphoto.com/
ADDRESS
43 Cougar Ridge Pl SW, Calgary, AB T3H 4E5, Canada
CONTACT DETAILS
+1 403-243-5643
OPERATING HOURS
Monday to Friday 9 AM to 6 PM
Saturday and Sunday 9 AM to 5 PM
Perry Thompson Photography Ltd's was chosen as Calgary's Consumer Choice for best Photographer for a reason—his photos are nothing but beautiful.
He offers a variety of photography services that range from weddings, food shoots, portraits to even team sports, boudoir, and commercial shoots. Contact him now for a shoot!
Highlights
Award-winning photographer
Customer Reviews 
Here's a review from one of Perry Thompson Photography Ltd's clients:
"Have been a customer of Perry for 2 years now. Awesome sports photographer. Would never go to anyone else. Thanks Perry for giving me memorable hockey photos of my son. You Rock!"
Here's another one:
"I have worked with Perry Thompson on many occasions for my business, cookbook, head shots and more and would HIGHLY recommend his services. He is so down to earth, professional and friendly, which are all things I look for when hiring a service like photography. Perry knows how to capture beauty, and see beauty in everyone and everything he photographs. He makes you feel more comfortable and confident in front of the camera too. You won't be disappointed with Perry Thompson Photography! Looking forward to many more photo shoots to come."
70. Irving Crea Photos
Irving Torres is a photographer and videographer based in Calgary, specializing in portrait, commercial and editorial photography. His comprehensive use of light and composition sets his work apart and enables him to deliver professional high-quality images and videos.
Throughout his years of experience, Irving has built a wide community of professionals, both locally and internationally. His career has led him to work for a San Francisco based agency, and with extended clientele in Canada.
Irving strives to personalize and showcase the unique character of each project, and is committed to bringing each client's vision to life.
Highlights
Various happy clients over the years
Takes into account your opinions
71. Studio Lumen
BEST FOR 
Weddings and business events
PRODUCTS
https://www.studiolumen.ca/about
WEBSITE
https://www.studiolumen.ca/
ADDRESS
1835 20 Ave NW, Calgary, AB T2M 1H4, Canada
CONTACT DETAILS
For Gillian, call 587-223-1643, or email

[email protected]


For Jean-Marc, call 403-604-0193, or email

[email protected]

OPERATING HOURS
Contact for more details
Studio Lumen is a portrait and product photography and documentary-style video company, combining 14 years of experience creating stunning visuals with a knack for helping camera-shy people relax in front of the camera, to create high impact imagery that helps our clients connect with their past events, or their own target market.
They believe that they can better serve their clients with more natural authentic work by building strong relationships. That is why they take the time to get to know more about your project, whether it is a wedding, company or personal headshots, your patented product, or your brand story documentary video.
Highlights
Reasonable rates
Dedicated and passionate team
Clear lines of communication
Customer Reviews 
Some clients shared their reviews:
"The people of Studio Lumen are top notch professionals who care about their clients. We had a very challenging weather day on set and Jean-Marc went out of his way to make it comfortable for all of us. He made sure we were able to still achieve our goal for capturing these beautiful images. Highly recommend these friendly talented folks!

"I got my business headshots updated with Studio Lumen and the experience was nothing but positive. Gillian made me feel so comfortable and had me laughing through much of the shoot. The pictures turned out amazing it was hard to pick my favorites. 10/10 recommend!!
72. Leya Russell Photography
Leya Russell loves being a photographer. She believes that it is such a privilege being welcomed into the hearts of families on the happiest days of their lives. Leya can never adequately express the joy it brings documenting moments- big and small, the connection everyone feels for friends and family. It is warm fuzzies all round!
Her style of shooting is mainly photojournalistic. She will capture the full spectrum of emotion and all the quirky things that happen during the day. Your genuine experience will be her primary focus. Leya will also be sure to set aside time for truly, epic portraiture with simply guided posing. Capturing your connection to each other forever in breathtaking images creating stunning artwork for your home.
Highlights
Based in Calgary but will collaborate and go to you anywhere in the world
Featured on various publications
Customer Reviews 
Here's a review from one of Leya Russell Photography's clients:
"She's so good at what she does. Super friendly and patient. Our family is a huge fan of her work.
I highly recommend her!"
73. McMillan Photography
At McMillan Photography, they have candid, artistic and beautiful photographs that capture your day. Bold landscapes, vivid colours and emotional moments that you will treasure forever both in your hearts and in your home.
From getting ready, through the reception and to the dance; the collections can be customized for your day. Elopements, half-day, and full day wedding collections are available. As someone who has shot professionally in their home and outside Canada, they are comfortable wherever you are.
Highlights
Custom Engagement Shoot
Photography assistant
Professionally edited digital files
A Beautiful Photo-book arranged for you
Location scouting (no surprises, your pictures will be great)
74. Gameface Sports Photography
Taking photos during games isn't an easy task. You need the skills to ensure that the photos aren't blurry and that the angles are just right. Count on Gameface Sports Photography to take your next team portrait or shoot some pictures during your next tournament.
You can be sure that they have the skills and experience needed to get you the pictures you need. Reach out to them today for more information.
Highlights
Official photographer of Hockey Calgary
Hockey Calgary Approved Covid Photography
Customer Reviews 
Here's a review from one of Gameface Sports Photography's clients:
"Customer Service, Environment, Quality, Selection, Wait Time The guy working that created the program is amazing! Very friendly and helpful! Love the program. Was quick and easy to use."

Here's another one:
"Great event, they had some great kiosks app. Registration and set up was super smooth."

75. Little Hands N Toes
Maria of Little Hands N Toes is a dreamer and an innovator with a passion for creating great moments that can be captured to become beautiful memories. She has 3 years of experience as a newborn photographer and what she strives for is to create memories that will last for years to come.
She wants you to give her the opportunity to provide not just a service but a great experience and beautiful images from your most precious moments. Maria is a Calgary-based lifestyle photographer specialized in maternity, newborn, babies, families and can't wait to meet your family and create everlasting memories for you.
Highlights
Creates everlasting memories that you will treasure for years to come
Makes sure that her clients are comfortable during the entire shoot
Customer Reviews 
Here's a review from one of Little Hands N Toes' clients:
"Maria did an absolutely fabulous job with our twin's newborn shoot! Right from our first interaction, I knew that Little Hands n Toes was the right choice for us."
76. Honey Heart Photography
Ashley is the artist and creative mind behind the lens of Honey Heart Photography. She is a professional newborn photographer in Calgary that specializes in Maternity Photography, Newborn Photography, Baby Milestone Photography as well as Family Photography. She loves to capture and create beautiful and artistic images of all those treasured moments that life has to offer.
From the love between a beloved couple and the excitement of a family that is expanding, the beautiful baby bump that is blooming with a tiny new life inside, to the little wisps of newborn hair and the tiny baby toes, the curious and playfulness of babies and children, the connection and closeness that bonds a family, and all those real moments in between. With Ashley's organic and dreamy style of soft and pretty colour tones, she will work with you to create natural and timeless portraits that you will cherish for all time. Your precious photographs will become treasured family heirlooms that will be enjoyed for generations and years to come.
Highlights
Specializing in newborn, maternity, baby milestone and family photography
Uses soft tones to create beautiful images
Customer Reviews 
Here's a review from one of Honey Heart Photography's clients:
"I highly, highly recommend Ashley with Honey Heart Photography to capture all your family photos. My family and I have had 7 sessions with her and we've been so happy with each and every one. She is an amazing photographer and a beautiful person. From the first moment meeting her, she'll make you feel comfortable and welcome. The turn around time for photos is very good as well and they've always been stunning. We will continue to choose Ashley again and again."
Here's another one:
"Ashley is amazing to work with! She was extremely gentle with our newborn baby girl and captured the most beautiful images of her in her most tender days. It was well worth the investment and we will definitely return to Honey Heart for future milestone and family photos. ?"

77. Little Loves Photography
Children may have tablets and know how to work a phone already but they still want to catch butterflies, play in the mud and with imaginary friends. I want to capture this whimsical time and give you classic photos.
Little Loves Photography can help create photos of your little loves and turn them into art to decorate your space in a meaningful way. They specializes in artistic family photography. This includes cake smashes, imaginative photo shoots for kids such as fruit baths or tea parties, outdoor family photo sessions, maternity photo sessions, sitter sessions for older babies, and newborn photography.
Highlights
Specializing in newborn, maternity, baby milestone and family photography
Uses soft tones to create beautiful images
Customer Reviews 
Here's a review from one of Little Loves Photography's clients:
"We had a newborn and family photoshoot with Alexis and we loved it. Alexis is very professional and friendly; communication is spot on. The photos are high quality and so beautiful. We will have her again for a future session for sure. We highly recommend Alexis!" 
78. OKES Portraits Inc
Cherish your very special moments with OKES Portraits Inc. Specializing in family photography and films, they ensure to bring out your authetic and joyful moments into everlasting memories that you can treasure. 
They pride themselves for their friendly yet professional photographers whose more than a decade's experience has taught them the art of capturing your intimate moments with realness and respect. They also offer wall art prints, albums, photobox, and more, so be sure to check out their wide range of products and photography services.
Highlights
They offer different variations of wall art formations, made with the material of your choose to perfectly encapsulate the mood you are aiming for

Aside from candid family photography, they also offer all types of portraits like headshots, branding, and maternity.
Customer Reviews 
Here's a review from one of OKES Portraits Inc's clients:
"Getting our photos and family video done by Geoff at OKES Portraits was one of the best decisions we ever made.  It was our 10 year anniversary this year and we wanted to create some memories that would last a lifetime.  Our experience was more than we could have hoped for.  EVERY step of the way was made simple from the initial consult to the phone calls before our appointment (so Geoff could really understand what we wanted) to the viewing of the movie and the selection of our new family photos.  Geoff made everything so comfortable and easy and it is reflected in the work. Within minutes our normally shy girls (ages 5 and 7) were smiling, laughing, playing and most of all just themselves in front of the camera. The smiles, looks and feeling he was able to draw out and capture are fantastic.  Now we have great artwork pieces for our home and a family movie that we are so grateful for. Each time I watch the movie I notice a small detail I had never seen before. We would highly recommend OKES to anyone who is looking to capture the moments in their lives they don't want to forget. Thank you Geoff!"
Here's another one:
"Geoff made us a family video and it was an amazing experience! We were a bit worried for the shoot because our son was up throughout the night the night before, was teething the morning of, and was going through a major 'stranger-danger' phase, so we were unsure if this was the day we'd want to capture on film lol. However, when Geoff arrived, he demonstrated the perfect mix of acknowledging our son, without being too in his face! He made us all feel very comfortable, encouraged us to just be ourselves, and was a pleasure to chat with in between filming. When we saw the final video, we were blown away!!! At the time, we did not appreciate that this particular morning was actually so special. He captured little moments that we didn't expect, or never really thought much about until we saw it on the screen. We will cherish this video forever. We highly recommend hiring OKES Portraits – but be sure to have Kleenex ready! Thank you."
79. Corrina Walker Photography
BEST FOR 

Wedding photography

PRODUCTS

Wedding, Engagement, Portraits

WEBSITE
https://www.corrinawalker.com/
ADDRESS

World Travel Calgary, AB, Canada

CONTACT DETAILS

[email protected]

 

403.875.0125

OPERATING HOURS

Contact for more information
With over 20 years of experience in the industry, Corrina Walker Photography has been skillfully capturing beautiful memories in the Calgary and Banff area. By keeping things simple and classy, she makes sure to create only the enchanting and timeless shots that reflect you as a couple.
Recognized for her talent in Canada by Weddingbells Magazine, Brides.com and Style Me Pretty, she is definitely a photographer that you can trust on your special day. Corrina Walker Photography also only takes limited weddings in a year, so make sure contact them now.
Highlights
She has been featured in numerous magazines and articles for her talent in taking beautiful photographs

Engagement, Family, Newborn, and Maternity shoots are available
Customer Reviews 
Here's a review from one of Corrina Walker Photography's clients:
"My husband and I hired Corinna in August 2019 for engagement photos and to capture our September 2020 wedding. I have nothing but good things to say about Corinna. She is dedicated, professional and highly skilled. I recommend to all brides who have landed on this review to stop searching now and hire Corinna! She captured the perfect balance of candid and posed moments, and her eye for detail is second to none. Corinna is the full package: an absolute dream to work with, and produces spectacular work.
Thank you, Corinna, for so beautifully capturing our day and allowing us to relive it with our friends and family, especially those who were unable to attend. They are more beautiful than I could have ever imagined and my husband and I will cherish these photos forever."
Here's another one:
"We chose Corrina as she came highly recommended by our wedding planner. After our first meeting, it was very obvious why! Corrina is very thoughtful in her ways. She cares about the smallest detail and she will take her time to get the perfect shot. She made us feel very comfortable during our engagement shoot and took to time to get to know us. On our wedding day, everything was planned well and it was super smooth. Corrina is good with meeting her deadlines, the photos were delivered within the timeline promised and she did an amazing job. We LOVE our wedding pictures, she captured all of the important moments and it was perfect. If you're looking for a photographer who is professional, calm, friendly and skillful with their photography, I would recommend Corrina."
80. Ryan Coslovich Photography
Turn to Ryan Coslovich Photography for all your photo taking needs. Outside of taking photos, Ryan is also a dad and a firefighter who loves sports, fitness, coffee, beers, travel, and most importantly, sharing new experiences with his son.
Photographing people and focusing on their connection is his passion. He loves hearing your unique story and what makes your relationship special. Through his work, he wants to capture all your moments with your beloved partner.
Highlights
Captures moments and gives you timeless memories
Caters to different budgets
Modifies his packages depending on his clients
Customer Reviews 
Some clients shared their reviews:
"Ryan did all the photography for our wedding in November of 2019, and I am finding it difficult to find the words to express how grateful we are to have had Ryan photograph our wedding. I can honestly say I never imagined our wedding photos could look so amazing. There are so many fantastic shots it's impossible to pick a favorite. Ryan did a truly spectacular job, and we were absolutely blown away by his talent. More importantly, working with Ryan was so easy and fun. My husband and I usually consider ourselves quite awkward in front of the camera, and generally not very photogenic — but no one would guess that from looking at our wedding photos. With Ryan we felt totally at ease and laughed the entire time. We were very grateful to also be able to do an engagement shoot with Ryan as this was a perfect practice photo shoot, of course these photos were also spectacular. Ryan completely blew away our expectations and we could not speak more highly of him and his work. Thanks for being an absolute gem Ryan!!"

"We are so happy we picked Ryan to be our wedding photographer. We met with a couple photographers (after looking at thousands of photos online!) and decided to go with Ryan because we instantly clicked. Our engagement shoot was amazing and we have incredible photos. Ryan even went to the lengths of laying down in the mud and lake to get the perfect shot! Our wedding day went smoothly too, and have amazing photos to show from it. He made everyone feel super comfortable and was more than willing to get any specific photos or shots we asked for.
Thank you Ryan for capturing our wedding day so beautifully!!"
81. Prime Sports Team Photography
Perry Thompson of Prime Sports Team Photography is a top professional photographer in Calgary with over 30 years of experience.
Specializing in portraits and events, Perry has photographed over 20,000 portraits including portraits of the prime minister of Canada and members of the Royal Family. He has also won the Calgary Consumers Choice best Photographer for 2013, 2014, 2015, 2016, 2017, 2018, and 2019.
Perry's years of experience paired with his passion for the world of sports is what truly sets Prime Sports Photography apart.
Highlights
Excellent post processing is included
Takes clear and dynamic shots
Customer Reviews 
Some clients shared their reviews:
"Both my son and daughter had their pictures taken at Perry's home studio and they were amazing! The new technology he uses is nothing I have ever seen before and honestly I was blown away! His staff are very professional and they made the photo shoot both comfortable and fun. The end result of both sessions was amazing! His new backgrounds are incredible! We have had many people rave over how awesome they look! I highly recommend him to anyone looking for high quality professional photos." – Kristine Wolfson
82. Photographik
Photographik is a husband and wife wedding photography team focused on intimate weddings and elopements in Calgary, AB and the Rocky Mountains.
They believe that meaningful photographs aren't produced through meticulous posing, stiff smiles and pretty decor items. Wedding day magic is found in the real moments that happen when nobody realizes the camera is around.
Their work is documentary in nature, producing portraits that are real, emotional and have lasting value. They work hard to produce photographs that will be loved and cherished for generations to come.
Highlights
Affordable packages
Helps make you more comfortable in front of the camera
Customer Reviews 
Some clients shared their reviews:
"Erin and Andrew were everything you could ever ask for in wedding photographers right from the start. They are so professional, always on the ball with their email and their communication was so clear and helpful. They are such kind people who are very welcoming, friendly and polite. We were fully confident in their abilities throughout our entire engagement and wedding process. We were happy to have them at our wedding, not just as photographers, but as new friends. Their final products are stunning and beyond anything we'd hoped for. They were able to capture our special day in such a pure authentic way. We would recommend Erin & Andrew to anyone and everyone, as they are such amazing photographers, artists, and people."

"I don't know that words can really express how awesome Erin and Andrew are! We went to them pretty last minute and in spite of the time crunch they took the time to listen to our story and get to know us. Their photos not only met but exceeded our expectations, and we are happy to recommend them to anyone! They are personable, down to earth, and we are thrilled to have worked with them! THANK YOU, Erin and Andrew, for making our day so special!"
83. Brittney Bietz Photography
Brittney Bietz Photography is a studio that offers full-time newborn photography portraits and other similar services. Passionate at what they do, their portfolio is highly accessible and just presents how professional and exemplary they are for the job.
We highly find it ideal for infants since their setting is highly commendable and very much suited for children since it exhibits a relaxed environment in which clients are free to customize the session for their little one.
Each session is inclusive of complementary snacks, drinks, Wi-Fi, and bottle warmers along with quality fabrics and props that is in accordance with the client's desired theme.
Furthermore, clients get to have both digital images and heirloom arts of the session which is ideal for display and keeping purposes to make that will last for years to come.
Highlights
Provides both physical and digital copies
Accommodates different and customizable themes
Complementary inclusions available per session
Customer Reviews 
Here are some reviews from their clients:
"Brittney is absolutely fantastic! She did newborn photography for both my daughters and the pictures are amazing. She's patient and takes her time to get the best shots. I would definitely recommend her over and over again!!"
"You owe it to yourself to book a photo session with Brittney! Within a few minutes you will realize how proficient and experienced she is. And you will fall in love with the results!"
84. After Exposure Studio
After Exposure Studio is a world-class studio spearheaded by Tasha Marie and Jay Chrom, two industry-built professionals who now work in the Calgary area. They are a commercial photography studio that specializes in campaign and marketing photoshoots. 
Part of their specializations includes fashion and beauty shots, product and eCommerce photography, as well as headshots. If you're looking for professional touch-ups and motion graphics, you can also avail those services at After Exposure Studio.
One of the things we really like about After Exposure Studio is their portfolio on display on their website. Both Tasha Marie and Jay Chrom are experienced professionals, and their photos on the website are not only amazing to look at, but are proof of the quality of their work.
If you like their work but are looking for a more casual setup, or a family photo, not to worry. They also take on clients who are interested in taking more personal photos.
You can also rent their studio spaces and their lighting. Another thing that we like about their website is the details on the packages, the pricing, and the time frame that you can rent their studio, their spaces, and their backdrops.
Pros
Specializes in both personal and commercial photography
Ecommerce photography and motion graphics services available
Professional retouching services available
Rentable studio complete with lighting packages
Cons
Office closed on the weekends
No photography packages available on the website
85. Breeze Photography
If you're looking for a wedding photographer with a dreamy style who isn't afraid to capture your candid moments, we think Bree of Breeze Photography is the photographer for you. 
She offers standard services for a wedding photoshoot, as well as lifestyle and boudoir moments. But what makes Bree stand out is her way of doing things. 
What we like about Bree is that she shoots "documentary style", which means she allows the couple she's shooting to be as candid and as one with nature as they could be. This brings out more emotion out of the photo, and therefore more meaningful to the newlyweds. 
She also offers other shoots, like engagements, elopements, micro weddings and "trash the dress" shoots. What we also like about her services is included in the starting price are additional hours, multiple locations, digital files, and photo toning.
Pros
Packages for elopements and mircroweddings available

Natural light photographer
Comprehensive packages
Cons
Packed schedule might make it difficult to book her
Customer Reviews 
Here are some reviews from their clients:
"Bree was an absolute rockstar photographer. She had so many great ideas for poses, angles, and locations that I hadn't thought about and it made our day so easy! She was great at keeping us on schedule while encouraging the whole wedding party in a laid-back, and fun way! "
"We are SO happy that we chose Bree to photograph our wedding. She came prepared with so many awesome ideas and that made the day flow so nicely. She had a very calming presence that made even the stressful photos seem easy, and we had complete confidence in her the whole day. She did an amazing job, got us some sneak peak photos to look at right away and gave us so many beautiful memories of our best day. Super professional, super kind and we would ABSOLUTELY recommend her to anyone and everyone."
86.

Tamara J. Photography
If there's one photographer we'd trust to take newborn photos, it would be Tamara J. who has received awards in her field. 
To date, she's captured 78 babies, edited and delivered more than a thousand images to clients, and receives more than a hundred inquiries each year. 
What we love about her studio and sessions is that they're customized with the colours and props that would fit your baby best. Plus, they have it all—backdrops, bonnets, headbands, you name it. 
The prices of her sessions begin at $300, depending on what you'd like. While this can be quite pricey, you'll be paying high quality images and sessions. 
We are in awe of her work. She has samples of her past shoots and if we have our own newborn, we would definitely want to work with her!
Pros
Customized sessions

Studio is complete with props
Experienced photographer
Cons
 Require bookings in advance as their schedule fills up quickly
Customer Reviews 
Here are some reviews from their clients:
"Tamara provided us with a last minute opportunity to have some Christmas photos taken for our family. It was a wonderful experience and she made the afternoon fun. The photos were excellent and we will use her professional services again without hesitation. Highly recommend Tamara J Photography to anyone who has asked"
"Tamara has to be one of the best newborn photographers out there. Not only did my pictures turn out beyond gorgeous, but she has a way with babies that completely puts a mother at ease. I felt so comfortable with her handling my little one. She knew exactly what how to hold her, calm her, as well as have the patience needed to capture the special essence of a newborn. I would highly recommend her to anyone!!"
With the list of the best Calgary photographers we've mentioned above, we hope you were able to find at least one photographer who perfectly suits your needs and will help capture the best days of your life.
If you want to share your own special photo moments with us, please leave a comment below! We'd also love to hear how things went for you if you've already used one of our recommended photographers!
On another note, if you're looking to make a movie or a short film out of your best moments, check out our list of the best videographers in Calgary. They can give you the video version of a wedding or reunion photoshoot!