The simplest way to get a project completed without any hitches is to hire a general contractor. In fact, we'd say you need to hire the best Calgary contractors for your next project if you want it to go through flawlessly!
Of course, there are so many contractors in the area that you may not know which one to call. Luckily for you, we've listed the best Calgary contractors right here so you won't have to look any further.
1. Barton Construction
From small tasks like renovations and maintenance to big ones like building an entire house, Barton Construction has you covered. You can hire them for their specialised teams dedicated to home construction and framing services.
Whether it's building you a new basement or creating your dream home, they ensure that you would be satisfied through the entire process—from designing your home up to its completion.
The best Calgary contractors guarantee you both legal safety and quality service. Barton construction has been serving Calgarians since 2002 to secure you in both.
Highlights
Aproud member of the Alberta Construction and Safety Association
Fully insured and bonded through the support of Progressive Home Warranty
Customer Reviews
Here's a review from one of Barton Construction's clients:
"Highly recommend using Barton for all your framing needs. Very professional and high quality workmanship! Will be using their services again!"
And here's an attestation to their customer service:
"Highly recommend these guys. I had a smaller project I wanted some professional help with so I called these guys up. After talking about it with Peter he suggested that I could save hundreds of dollars by doing it myself. He directed me to the right places to find the proper materials I'd need, described in detail exactly how to do the fix, and was available for a couple phone calls throughout the project to help me out. Will definitely be using Barton construction next time I need a construction company – after this great customer service for somebody who didn't even turn out to be a customer!"
2. PAG General Contractor
PAG General Contractors focuses on one thing: making you go "wow". They provide everything you need, like a variety of great preset rooms and finishing materials for remodelling — all of which can be seen in their showroom.
PAG's helpful staff, their amazing and inspiring showroom, and their high-quality services make them one of the best Calgary contractors out there.
Highlights
Has a great showroom that clearly represents their aesthetics and brand
Provides a vast collection of home finishing materials and cabinetry for your home renovation needs
Customer Reviews
Here's one of the reviews for PAG's showroom:
"Fantastic showroom. Excellent selection of cabinetry and other finishing materials for home renovations. A must see when shopping for a general contractor for home remodelling. Highly recommend!!!"
3. Kay2
Kay2 Contracting makes your dream home attainable by giving you all the options you need to make it. They have a wide range of customisation options, and they can even help you in financing your project.
They specialise in both custom and luxury renovations. They also cater to both residential and commercial settings.
Kay2 values dedication to service, and they're one of the best contractors in Calgary—if you don't believe us, see their awards for yourself!
Highlights
2018 Renovator of the Year – Calgary Region Awards
2018 Best Home Renovation – Calgary Region Awards
HomeStars' Best from 2017-2019
Provides custom and luxury renovations with various financing options
Customer Reviews
Here's a review from Kay2's clients:
"We read about Kay2 and liked the fact they won awards. We decided to give them a try after meeting with the owner Moe, right from the beginning we were impressed with the professionalism, work breakdown, and organizational skills. Trevor (Project Manager) was always available to meet and discuss any comments or revisions and additions we wanted. Long story short, please give Kay2 a try, you will be impressed with the quality of work and how efficient they are. Lots of communication and transparency from the beginning, and the outcome was really nice. Thanks Moe, Trevor and team for all your hard work"
Here's another one:
"Highly recommended Kay2 to anyone if need the Landscape done right with quality of work. Moe (Owner)Trevor (Project Manager)and the Kay2 team did a great job of my front and back yard.
The whole team were very friendly and professional, they provide exceptional service at the way you want your job done especially Moe and Trevor.
While the project was being done, I wanted to expand the steps to the patio area, the Kay2 team was more than happy to fulfill my needs for no additional costs!
We have nothing but good words for Kay2 team. Thanks for the great work."
4. Dunmor Contracting
Dunmor Contracting offers efficient project management and smooth client communication. They keep you posted on everything that's happening in your projects, promoting full transparency throughout your experience.
If you're stumped with home renovation ideas, they give you suggestions based on their professional experience. Give your next project to one of the best Calgary contractors and make your dream home happen!
Highlights
Offers consultation and design services with the best building standards
Guarantees fixed pricing, giving you a good idea of where your budget would be before and after the project
Customer Reviews
Here is a review for Dunmor Contracting:
"Shaun provided priceless guidance in the design of our home. His exceptional planning and knowledge of the trades helped ensure that our project was completed on time and within our budget. He was very detail oriented, honest and accountable and we could see that he looks for the same qualities in the tradespeople he selected to work on our project. We highly recommend Dunmore Contracting to anyone looking for a professional who gets the job done right the first time."
Here's another one:
"Shaun and his crew are the real deal, great to deal with and would highly recommend this company to anyone even if you are not sure on how to design your project, they will make it happen with the experience this guy has there is no limit.
Thanks bud talk to you soon"
5. Devitt & Forand Contractors Inc.
Devitt and Forand Contractors excels at delivering efficiency. They're great at doing more with less—their smart designs, smooth construction and project management with affordable and flexible prices makes them one to beat.
They have flexible terms and conditions that adjust with your budget and project's scale. Their adaptive business practices are also helpful if you have last-minute changes to your home.
Devitt and Forand Contractors deliver efficiency in project and construction management like no other. This makes them one of the best Calgary contractors for your next job!
Highlights
Provides flexible terms and conditions that can accommodate your budget and projects
Has contractors that excel in LEED (Leadership in Energy and Environmental Design) innovations and systems
Customer Reviews
Reviews about this contractor generally say that they act quickly to successfully finish their projects. They deliver within their target budget and they provide reports throughout the process.
6. FGC Contractors LTD
FGC Contractors LTD helps their clients achieve their renovation goals by combining professional project management with skilled, reliable tradespeople who take pride in their work. If you are considering a renovation and need to understand the cost, scope, and estimate of how long the work might take, they would be more than happy to provide you with the needed information.
They can also connect you with a designer to help you make important design decisions.
Highlights
Specializes in hardwood installation and general renovation
Keeps clients informed
Finished each project on time and within budget
Customer Reviews
Here is a review for FGC Contractors LTD:
"Alex and the FGC team we're recommended by a family friend to replace the old worn out carpet on our stairs. When Alex came by to do an estimate he brought with him various samples of hardwood and vinyl flooring and gave his insight and suggestions on the best product to match the interior of the home. We found the perfect vinyl plank and he showed up the next day with all supplies to do the job. The removal of the old carpet was fast and he left the place spotless when he was done. The install went very smooth and the new baseboards complimented the modern look. All the boards were tight and there was a very high level of detail into making sure each and every footing was precise and perfect. Will definitely have Alex back in the future and Would highly recommend Alex and his team for future renovations!"
Here's another one:
"Last year I hired the FGC crew to replace my carpet with hardwood, I have done construction for many years and payed very close attention to their craftsmanship and operations. The finished product looks amazing, no gaps between boards, no scratches on the newly installed and finished hardwood, which I was very happy about. the FGC crew were very personable, kind, and seemed to really take pride in their work, A cut above the average contractor you would let in your house. The questions I had were answered effectively and the install process was extremely smooth, their manager was extremely intelligent and a true expert in his craft. 10/10 would recommend to a friend."
7. Bedrock Construction Calgary
Bedrock Construction Calgary is one of Calgary's leading small businesses that has been specializing in residential and commercial construction since 1991. With a healthy dose of discipline and dedication, their team has the capacity to manage all small- to large-scale projects.
Rest easy knowing that they only use state-of-the-art equipment and high-quality materials to ensure that their work is durable and long-lasting.
Highlights
A+ BBB Rating
Skilled and experienced team
Attentive to customers' concerns
Customer Reviews
Here is a review for Bedrock Construction Calgary:
"Bedrock Construction is a very well recognized quality company that gets the job done in a timely manner and with the expectations set out by you, the customer! This company offers competitive pricing and are professionals in all aspects of renovation/construction, I would highly recommend. If you want to feel awesome about the outcome of your home project like I did, then call them today!"
Here's another one:
"It's been a pleasure working with Bedrock. They were constantly keeping us informed from start to finish. Service and workmanship are without fail. Companies like this are a rarity in Calgary these days. Keep up the great work Bedrock!"
8. The Make Group
The Make Group has a team of professional and talented workers. This enables them to offer a wide range of construction and renovation solutions to their clientele.
From project planning to design, management and execution, you can count on these commercial contractor and renovation experts.
Highlights
Multi-faceted construction company
Creative, professional, and reliable
Customer Reviews
Here is a review for The Make Group:
"I had opted for the design and build services from The Make Group, and I am extremely happy with the outcome. They are thoroughly professional and skilled in terms of services that they delivered."
Here's another one:
"The Make Group became a part of our company team while collaborating with us for our project. Their ideas and teamwork are worth appreciating. I would love to collaborate with them for any of our future projects and would recommend them to others who are looking for a commercial construction company in Calgary."
9. ASTRA Group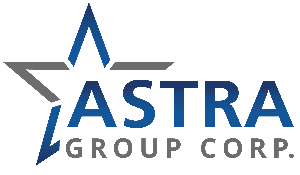 ASTRA Group is your local general contractor and property-management company in Calgary. They offer total construction, restoration, and renovation services for commercial, residential, and industrial clients.
Whether you're looking to build, restore, renovate, or develop a property, their team has the experience, knowledge, and vision to ensure that all their projects are completed on time and within budget.
Highlights
Courteous and respectful team
Skilled and experienced
Quick and efficient system
Customer Reviews
Here is a review for ASTRA Group:
"Astra Management saved my day. I had a flooding and was leaving the city the next day. They were there immediately, worked fast and clean. They were very professional, efficient and exactly what u need in a stressful situation. They rebuilt the basement after I came back, as if nothing had ever happened. Great team!"
Here's another one:
"I am thoroughly amazed by Astra Construction Management, I am so grateful I found them, they have certainly helped me! Thank you so much for all the hard work, it is greatly appreciated!"
10. Azimuth Builders
Through their commercial and industrial construction services, Azimuth Builders is dedicated to producing the best results while ensuring that your project is completed without any issues.
They have a team of excellent and experienced trades, designers, general contractors, and project managers who work with the latest technology and trends to create innovative solutions. Trust that their experts are committed to providing quality craftsmanship and honest service at a fair price.
Highlights
Excellent project delivery
Also a design-build and construction management company
Customer Reviews
Here is a review for Azimuth Builders:
"I felt comfortable and had piece of mind that Azimuth Builders were handling the construction of my first owned building. They gave me ways on how to save money when my ideas were just to extravagant.
I was satisfied that Azimuth Builders was in charge of the construction and would recommend them anytime."
Here's another one:
"Auto-Quip has worked with Gary and the team at Azimuth Builders for the past two years on numerous job sites and will continue to do so in the future. It is always a pleasure to work with the team at Azimuth due to their reliability and utmost professionalism. They produce great quality work, in an efficient and timely manner which is always appreciated. One of the key things that makes Azimuth different from other companies is their attention to detail and forward-thinking attitude. We highly recommend their services to those in the local area."
11. IVP Construction
IVP Construction is your local general contractor proving services for both residential and commercial construction. Their team can provide you with a full range of interior renovation services as well as stucco and masonry services for the exterior.
They are committed to completing your project on time and within budget while offering you with an unforgettable experience.
Highlights
Fully licensed and insured construction management company
More than 16 years of experience
Customer Reviews
Here is a review for IVP Construction:
"Fantastic experience and we thank you for that. It was the first time my family doing major renovation and everything went really smooth. Guys have completed a full renovation of our main floor. I'm in love with the stretch ceiling and stone fire place they have installed. Thanks, again!"
Here's another one:
"We have been contracted IVP Construction on many projects. Speaking from experience, they are honest and loyal with their trades as well, which in turn shows in the overall quality of construction and finishing."
12. Renovations by Sandstone Associates
Renovations by Sandstone Associates is a general contractor that has been specializing in residential construction since 1990. Trust that their team can make your dream home into a reality.
In the previous years, they have built more 45 quality inner city family homes, town homes, and estate homes. They are currently concentrating their efforts on residential home renovations.
Highlights
Personal service, no middleman, and no sales team
Member of Better Business Bureau and Renomark & the Canadian Home Builders Association
Guaranteed contract price
Customer Reviews
Here is a review for Renovations by Sandstone Associates:
"Sandstone Associates was a pleasure to work with! Both easy to contact and very responsive to questions, all while educating us as the client through the process. We had Sandstone install hardwood floors, replace baseboards and install a custom stair railing all which were done on time and below our original quote. Sandstone Associates were professional, friendly and trustworthy. I would highly recommend them to anyone considering home renovations!"
Here's another one:
"We hired Sandstone Associates to come in and complete a full interior/exterior and basement suite renovation on our rental property. Mike is extremely professional and kept us informed with progress along the way. He came in on budget for our project and delivered high quality workmanship. We did run a little over the estimated timeline due to unforeseen events, but Mike kept us informed along the way. We shopped around for contractors, and while Sandstone is not the cheapest company out there, they certainly deliver on quality. When it comes to contractors, we have learned that you certainly get what you pay for. Mike also stands behind the work that he does. He came out to our property to fix a leaky shower head after the renovation was complete. We would definitely hire Sandstone again!"
13. Calgary Contracting
Calgary Contracting has been operating in the Calgary area for over 15 years. Ever since 2005, they have been specializing in high-quality custom home renovations.
Their team prides themselves in helping clients with any type of home or office renovation. The company can guarantee you that your renovations are done professionally within your budget.
Highlights
Two year warranty

Expert interior and exterior renovations

No project is too small for them

Gives attention to details
14. Harmony Home Projects Inc.
Harmony Home Projects provides soon-to-be-homeowners with contemporary and elegant designs. They are experts in making residential estates, but you can also hire them for small to medium commercial buildings.
They have smart designs built for energy-efficient and made from the finest material selection. Aside from services for new home or commercial building constructions, Harmony Home Projects can also handle renovations, additions, and remodels.
Highlights
Contemporary designs

Energy-efficient technologies and durable materials

Collaborative services from design to construction
15. Blakely Contracting Ltd.
Blakely Contracting offers an extensive list of residential services, specializing in flatwork and architectural concrete. They can create any vision that you have in mind.
As a team of talented and dedicated individuals, they are committed to excellence and it is our mission to provide each of our clients the quality in craftsmanship that they strive on. If you can dream it, Blakely Contracting can do it!
Highlights
Free estimate

Extensive list of services

Experienced team
Customer Reviews
Here's a review from one of Blakely Contracting's clients:
"Scott and his team did some concrete work at our home this past summer. He was incredibly patient with my family as we went through the planning process. We were SO impressed by the quality of work and professionalism that his team gave us. We are beyond happy with the backyard patio, sidewalks and exterior fireplace area and highly recommend Blakely Contracting to anyone looking to have concrete work done!"
Here's another one:
"We LOVE our new driveway and sidewalks! High quality and the guys that came out to do the work were a dream to deal with, professional, respectful and hard working. If you are looking for concrete work, these guys know what's up."
16. SHIFT Accessibility Contractors Ltd.
SHIFT was built with passion to improve lives. They advocate for inclusivity and accessibility within the industry.
They are a team of professional workers who keeps the company alive and efficient. They work together to make every project perfect.
Highlights
Highly professional

Patient

Accommodating
Customer Reviews
Here's a review from one of SHIFT Accessibility Contractors' clients:
"Josh and Griffin were everything that many contractors are not! Professional, on time, superior customer service and a quality product at a reasonable cost. They were patient and accommodating and were able to provide a beautiful, fully accessible bathroom for our son who was so happy with its function. It took some of the challenge out of his daily routine. We will definitely be using them again!" – Colette Mclvor
Here's another one:
"Shift Accessibility Contractors were the General Contractors for @ARKCalgary (Accessibility Renovations for Kids) most recent bathroom renovation for 5 yr old Jaydon. ARK is a local charity that provides accessibility home renovations for children who struggle with mobility at home and Josh and Griffin have become amazing supporters of ARK.
On Jaydon's project, they made a significant donation of their time and resources and were fantastic to work with. They looked after the project management and construction aspects that included finding high quality skilled trades and securing donations of materials and labour, all while being very considerate of the ARK family.
The project was on schedule and resulted in a high quality accessible bathroom that meets the mobility needs of Jaydon and his family. Their contribution was integral to the success of the project and we really appreciate their dedication to helping ARK reshape the world of children with mobility challenges!" – Cindy Eberth
17. Urban Quality Construction
Urban Quality Construction provides their customers quality building solutions. Their workers are professional with outstanding reputations.
They offer innovative designs with excellent craftsmanship to meet your expectations.
Highlights
Detail oriented

Quick response

Professional
Customer Reviews
Here's a review from one of Urban Quality Construction's clients:
"The level or quality and attention to detail meet and exceed our expectations
Would must certently recommend and plan to work with them again in the future" – Deyalin Funductive
Here's another one:
"We experienced water damage from an overflowing bath tub. They quickly responded and demolished the ceiling and dried out the area. They then quickly repaired the ceiling and matched the texture to the surrounding area. Within 5 days my basement looks like nothing happened." -Emily Cairns
18. Weststar Wall Systems
Weststar Wall Systems is a stucco and EIFS contractor working for residential and commercial clients since 2001. Thus, you can hire them to make your exterior walls insulated, fire-resistant, water-resistant, and energy-efficient.
Because they are experts in everything exterior, they are also capable of adding EPs mouldings as design to your columns or walls.
And with its Quality Assurance Program, Weststar Wall Systems guarantees high-quality workmanship.
Highlights
Fully bonded and insured

Expertise in exterior finishings (EIFS and stucco)

Commercial and residential services
Customer Reviews
Here's what customers have to say about Weststar Wall System's quality of services:
"We recently had siding on our house replaced with exterior insulated finish system and I can say the finished product is magnificent and beautifully done. On top of the splendid work, the owner, Eric was very thorough and knowledgeable of his profession and provided my family with amazing service. I would definitely recommend Weststar wall systems to anyone!"—David Higgio
"Had them out to inspect the stucco on a new home purchase. He came out and inspected the condition free of charge. Employee was friendly and professional, seemed to know what he was talking about and gave a rough quote on repair costs. Would call again."—Brian Gamble
19. Denning Enterprise
From basic fence-building to a large construction project, Denning Enterprise consistently pours passion and expertise in their craft. With meticulous planning and attention to detail, they complete your project with successful and satisfactory results!
Denning Enterprise is confident that their people can make your home renovation a positive experience for you! They're guaranteed to give you only the highest standards in workmanship, safety, quality, and customer service.
Highlights
Customer Reviews
Here's feedback from a Denning Enterprise patron:
"Working with Dallas and his team of professionals was awesome. They took the time to walk through our project with us and assisted in deciding the best course of action in regards to some re-model work we needed. The team was neat and tidy during the renovation period and I never came home to any debris or dust. The finished product was just what I pictured! We would definitely use Denning Enterprises for any future work!"
And here's another:
"Insulated Cantilever bay window- Extremely impressed with the quality of work and professionalism of Denning Enterprise. Dallas (owner) came out and provided a quote even though it was a small job. Most other companies would have either turned down the work or charged a lot due to the small size of the project. However, Denning enterprise was more than willing to take on a small project. Super happy now that our room is warmer thanks to Denning Enterprise. My family would recommend them to anyone."
20. Fee4Bee
Fee4Bee is an online platform that offers both employers and employees benefits when it comes to various job needs such as carpentry, coaching and animal services among others. With over 50,000 satisfied customers under their belt, they aim to make the whole process of getting tasks done easier.
They have unique yet simple interface that new clients can easily navigate since their services are adequately catalogued and user friendly. Clients can have access to a huge database of confirmed workers and customers along with valid testimonials that will help employers and employees alike with their choices.
While this referral system is ideal freelance professionals, this could present a problem since clients are usually more drawn toward experienced and highly reviewed individuals which could be both a weakness for starting professionals. However, since there is interactivity with the client as well, this could be resolved through communication.
They have a wide range of price rates clients can choose from as well which the website also helps them compare it easier and faster for client convenience and time-efficiency as well. Furthermore, they have a safe payment system wherein clients can choose if they find the services fulfilling their needs.
Highlights
Accommodates both employers and employees
Wide range of services
User-friendly interface and transactions
Customer Reviews
"For a long time I could not find a worthy contractor for the manufacture of furniture in Calgary, but thanks to the Fee4Bee service, I talked to several and in just a day I chose the best one. Thank you very much for making the purchase of a service no more difficult than purchasing a product in an online store. Good luck to your team!" – Jackson D.
"I got used to using the services of my plumber and when he retired could not find a worthy replacement. Thanks to your service, all the plumbing in the house is in perfect condition thanks to a simple and convenient search for a contractor." – Sophia C.
Anyway, that's our list of the best contractors in the area right now. These companies can provide teams that have the skill and integrity to fulfill your vision, and who'll cooperate with you to give you nothing but the best.
By the way, if you plan on building a deck in your property to go with your contractor's project, we have a list of the best deck builders in Calgary for your reference. Check them out now!