Photo credit: Shutterstock
By Isabelle Morin
Back in the days, people used to get tattoos on their bodies for the sake of cultural traditions. At present, some still do that — but people are now also getting tattoos for self-expression and artistic freedom. In either case, if you're thinking of getting one yourself, the best tattoo shops in Calgary can help you.
Getting through your first tattoo session can be daunting, whether it's from the fear of needles or the idea of permanence. But once you get through the hump, we're pretty sure you'll want even more tattoos in the future… provided your first tattoo is done by a professional, of course.
To help you decide which tattoo artist can accommodate you, check out our list of the best tattoo shops in Calgary below.
1.  Gypsy Rose
Gypsy Rose is a tattoo shop and piercing studio that's run by some of the most talented artists in Calgary. They accept walk-ins and appointments to cater to the needs of their clients.
They first opened their doors in 2006 with just 2 tattoo artists and 1 piercer. At present, Gypsy Rose has 7 artists and 2 body piercers, proving how much they've achieved.
And as one of the best tattoo shops in Calgary, the shop has also devoted itself to giving back to the community by joining reputable charity events.
Highlights
Vegan tattoo ink
Body piercing
Charity tattoo day
Customer Reviews
Gypsy Rose is recommended by their clients for their detailed aftercare advice and excellent support. They are also known for the friendly and inviting vibe of their shop.
Some customers shared their reviews and wrote:
"What's a great way of spending Valentine's day? Getting tattooed here of course. It was a great experience Kervin did 3 simple finger tattoos and was very professional, and really easy to talk to. My finger tattoos have such amazingly straight, clean lines which I'm impressed with considering how bony my fingers are. Which is great as finger tattoos need plenty of maintenance (compared to other areas of the body) so I'll be back for touch ups and probably more tattoos. The shop is very clean, very bright and a good size." 
"I took my daughter to Gypsy Rose to get her ears pierced in December. The staff were amazing. Easy to book with, super professional and all very friendly. I had my other kids with me and they were so good with them. The piercings were well done and healed beautifully. We will definitely be back!"
2.  Eternal Image
Founded in 1997, Eternal Image is a tattoo shop home to 2 full-time artists who focus on personalised tattoos to prove their unparalleled skill.
You can book an appointment or consultation, or even do a walk-in. As one of the best tattoo shops in Calgary, Eternal Image welcomes all comers and offers long-lasting art that you will take pride in, thanks to the intricate detail and effort they put into each tattoo.
Highlights
Custom-made tattoos by Scott Veldhoen
Custom-made tattoos by John Boletta
Customer Reviews 
Customers of Eternal Image love and recommend them for their great shop, great work, and great people. The artists are also known for turning an idea into exactly what the clients want.
Some customers shared their reviews and wrote:
"Went in for one of the walk in sessions for my very first tattoo, I was very pleased. The shop was clean, and everyone there was friendly and welcoming. Would go again, highly recommended."
"Just got an amazing tattoo today and one for my son for his 18th bday. Amazing experience and such wonderful staff. Will be coming back for more. Thank you very much Scott. I love love love them"
3.  Strange World Tattoo
Strange World Tattoo is one of the best tattoo shops in Calgary. It has over 13 years of experience in the tattoo industry.
They are led by an excellent group of professional and skilled artists who have won a lot of awards from conventions and festivals and are even recognised globally.
Strange World Tattoo promises to give their clients the best standard of sterilisation methods possible too, to ensure a safe tattoo session. That's one of the reasons we put them on our list.
Highlights
Shop merchandise
Microblading
Customer Reviews 
Strange World Tattoo is recommended not only for their great staff but also for their great quality. They're also known for giving clients their money's worth.
Some customers shared their reviews and wrote:
"I can not say enough about Strange World Tattoo, eveyone is so friendly and the store is very clean. Everyone is very accommodating and helpful, which is great as my sister is in a wheelchair. Carla who has done several tattoos for my sister, other friends and recently mine does absolutely beautiful work, as do all the other tattoo artists. George is so good with children of all ages when getting their ears pierced and is so quick !! I have no problem with highly recommending going here for your next tattoo or piercing!!"
"Well where do I begin, ⭐️⭐️⭐️⭐️⭐️⭐️ Strange World has the most friendliest, cleanest, welcoming, catering and colourful pictures and personalities inside and out. Having been here three times for Piercing They were all 100% incredible experiences GEORGE 😁 WORDS CANT EVEN EXPLAIN THE comfort, professionalism, so caring and easy to talk too especially while getting pierced. HIGHLY RECOMMENDED HANDS DOWN. Especially when leaving hugs all around. Believe me when you read this IF YOUR THINKING OF GETTING ANY PIERCINGs "GEORGE" IS YOUR WOMEN She does not disappoint ❤️❤️❤️❤️🙌🙌🙌 Thank you so much ☺️"
4.  Bushido Tattoo
Photo credit: Bushido Tattoo website
PRODUCTS
Custom tattoos
WEBSITE
https://bushidotattoo.com/home.html
ADDRESS
218 17 Ave SE, Calgary, AB T2G 1H4, Canada
CONTACT DETAILS
Tel: 403-261-1009
OPERATING HOURS
Tues: 10AM – 6PM

Wed & Thurs: 10AM – 4PM

Fri: 10AM – 6PM

Sat: 11AM – 4PM
Bushido Tattoo was founded in 2000, with a passion for offering their clients professional custom tattoos. They are also known for their sterilised and friendly working environment.
They require their clients (both old and new) to bring a reference photo for their desired tattoo, in order to gather inspiration from it and design a piece that will be exclusive and made just for you. That tells you how committed they are to meeting clients' demands.
Highlights
Shop merchandise
Personalised tattoos
Customer Reviews 
Bushido Tattoo is well-loved and recommended by their customers for their shop's good atmosphere, amazing artists, and great location.
Some customers shared their reviews and wrote:
"Been coming here for about 5 years working on my body suit. After a few years of planning I finally began it with Doug. Nothing but good vibes and pleasant experiences in a great environment. Highly recommended the artists here, do your homework and pick whoever suits you. Erin out front is super friendly and ready to lend a hand. Good luck!" 
"I had the best tattoo experience I have ever had at Bushido. From the consultation to the tattooing Jenny was amazing. I had a few things drawn out and Jenny was able to take over from there. I will be back very soon to add to what we started. Thanks Jenny!"
5.  Ambassador Tattoo
Photo credit: Ambassador Tattoo Facebook
PRODUCTS
Tattoo & piercing shop
WEBSITE
http://www.ambassadortattoo.com/
ADDRESS
108-7500 Macleod Trail SW Calgary, AB. T2H 0L9
CONTACT DETAILS
Tel: +1 403-253-9099
OPERATING HOURS
MThFS: 11:00am-6:00pm

TW: 9:00am-6:00pm
Ambassador Tattoo is a private tattoo studio that first opened its doors in 2016.
The shop's team is headed by tattoo artists Dan Cameron, the founder, and Mike Welchman. Both are artists with a passion for drawing and design.
As one of the best tattoo shops in Calgary, Ambassador Tattoo provides custom tattoo work through those two artists. You can rely on them to provide you with the inkwork you truly desire.
Highlights
Customised tattoos made by Dan Cameron
Customised tattoos made by Mike Welchman
Customer Reviews 
With its professional and friendly artists, it's no wonder people recommend Ambassador Tattoo. They're also known for their fantastic work and their organised and clean shop.
Some customers shared their reviews and wrote:
"Thanks for being so patient Dan! Great attention to detail and personable artist. Cheers Beautiful results"
"Dans the man🤘very good, light handed pleasant experience! Good for first tattoos · Beautiful results"
6.  Boss Tattoos
PRODUCTS
Tattoo salon
WEBSITE
https://www.bosstattoos.com/
ADDRESS
8 Parkdale Crescent NW, unit 202 (upstairs from the LAZY LOAF)

1301 10ave SW, unit 201 (upstairs from MONKI)

1003 4515 MACLEOD TRAIL SW

1331 9AVE SE

CONTACT DETAILS
825 561 BOSS (2677)
OPERATING HOURS
Contact for more details
Boss tattoos is a collective tattoo studio offering 3 spaces in Central and Northwest Calgary, and South Calgary. Each of their artists has a different styles and strength that they bring to the table.
They fully encourage you to take a look at each artist and their personal websites to see what style you like best. All their artists manage and control their own schedule, so dealing with each artist will be a different experience.
Highlights
Walk-in services
Warm and welcoming atmosphere
Clean and sanitized workspaces
Customer Reviews 
There is no doubt that their tattoo artists can handle even the most complex tattoos. Along with their warm and welcoming attirude to each customer, there's no doubt why Boss Tattoos is loved by many!
Some customers shared their reviews and wrote:
"Great shop, phenomenal experience full of very talented artists. Got a portrait done on my chest by Saga Anderson, professional, informative and super chill. This artist isn't just good he is absolute Magic, I couldn't be happier with my tattoo, would recommend him hands down for anyone looking for a realism tattoo."
"Great little joint – comfortable, clean. Nice atmosphere and talent. Go see Scotty Ford – he is the best but you need to be booking 4 – 6 months out- worth the wait for the weight of a detailed piece by talented artists."
7.  Kensho Tattoo
| | |
| --- | --- |
| PRODUCTS | Japanese tattoos |
| WEBSITE | https://www.kenshotattoo.com/ |
| ADDRESS | #202 320 10th. st. N.W. Calgary Alberta |
| CONTACT DETAILS | (403)454-9500 |
| OPERATING HOURS | Contact for more details |
Kensho Tattoo was started April 2015 by Rick Wilson. After spending many years working in different shops and having their own spot in Victoria B.C., they felt that it was time to bring their vision to reality with Kensho Tattoo.
They are a tattoo salon that heavily emphasizes quality, comfort, and tattoo excellence. Although Japanese tattoos is what they have become known for, it is not all that they do. Their team would be more than happy to take on any piece big or small.
Highlights
State-of-the-art equipment
Cozy environment
Impressive works
Customer Reviews 
At Kensho Tattoo, their artists make sure that their clients are comfy and 100% sure about what they want for their tattoo. Their team is skilled, considerate, and friendly, which makes each session less nerve wracking, even for first timers!
Some customers shared their reviews and wrote:
"Amazing shop, clean and well.lit. George was super gentle and did am amazing job on my tattoo. Was visiting a friend in Calgary and it was totally spurr of the moment. A tribute to my son, very well done! Thanks again, George – I absolutely love it. (Plus you're cute) hahaha. Great job, guys."
"Clean, fun & QUALITY! You feel more than just a customer here, everyone is friendly and easy to talk too. Good times outshine the pain ;)"
8. Hoi Tattoo
| | |
| --- | --- |
| PRODUCTS | Cosmetic tattoos |
| WEBSITE | http://hoitattoo.com/ |
| ADDRESS | 607 CONFLUENCE WAY SE EAST VILLAGE CALGARY, ALBERTA |
| CONTACT DETAILS | 403 813 8083 |
| OPERATING HOURS | Mon-Fri: 10AM to 6PM |
Hoi Tattoo offers private cosmetic tattoo services. Their artists work with you to create customized design and luxury experience.
They offer cosmetic tattoo training ensuring each student is not left behind. Together with their artists, they are committed to help new and existing artists to maximize their potential.
Highlights
Offers cosmetic tattoo training sessions
Begins with personal consultations
First Canadian distributor of Amiea Nano Needle
Customer Reviews 
Here's a review from one of Hoi Tattoo clients:
"I can't say enough about Hoi and her talent! She is fantastic, makes you feel comfortable, and delivers beyond expectations. Completely worth the investment. Thanks Hoi, they definitely will compliment my look for the wedding and every other day!" — JAMI L
Here's another one:
"So glad and lucky that I came to the right place for my scalp micropigmentation! Awesome place, awesome job, awesome Lance the artist!" — FEDERICO C
9. Studio Phi Tattoo
Studio Phi Tattoo is a group of creative and professional artists who understand that every tattoo has an impactful memory and is of great importance to their clients. They have a variety of styles, which allows them to do anything that you would like.
They are experts in their field, always learning and staying ahead of the trends and industry standards. They want to ensure their clients will have a good experience from the start until the end.
That's why they try to create a relaxed, inclusive and comfortable atmosphere, emphasizing the importance of the tattoo experience and long term connection with your tattoo.
Highlights
Affordable price
Sanitized and clean tools
Wide range of tattoo styles
Customer Reviews 
Here's a review from one of Studio Pho clients:
"Great vibe, very clean and polite service from all artists and staff"
Here's another one:
"I just had my first experience at Studio Phi and found my forever tattoo shop!"
10. Fox and the Machine Tattoo
| | |
| --- | --- |
| PRODUCTS | Tattoos |
| WEBSITE | http://www.foxandthemachine.com/ |
| ADDRESS | #11 2030 – 11 Street SE Calgary, Alberta |
| CONTACT DETAILS | +1 403-452-8750 |
| OPERATING HOURS | Tues-Sat: 10 AM – 6 PM |
Fox and the Machine Tattoo breathe creativity into their craft by turning their client's vision into a reality. Its team of skilled artists are passionate and devoted, providing customer care before, during, and after the service.
In Fox and the Machine Tattoo, the wellbeing of their clients is a priority; ensuring each customer feels welcomed and comfortable at all times.
Highlights
Custom-made tattoos
Multimedia options at each tattoo station
Detailed aftercare instructions and care package
Customer Reviews 
Fox and the Machine Tattoo is not only applauded for the standard of their designs, but also their customer-oriented workflow. Their multimedia stations, attention to detail, and approachable staff members have made Fox and the Machine Tattoo a go to spot for tattoo collectors.
Some customers shared their reviews and wrote:
"The laid back atmosphere, incredibly welcoming staff, and top notch quality of work makes this shop a go to for me. I will most definitely be returning in the near future and in the future in general. My experience was one worth repeating and I can't recommend this shop enough."
"Fox and the Machine is the most inviting tattoo shop that I've ever had the privilege of visiting. From the moment you walk in, you get a relaxed & welcoming feeling from the environment. The artists are considerate, kind & easily approachable, making the experience that much more enjoyable. Their outstanding talent truly speaks for itself & I'd happily recommend them to anyone looking to get some new work done."
11. Robot House Tattoo
With over a decade of experience, Robot House Tattoo aims to provide its customers with a tattoo that withstands the test of time.
John Roberts, the owner and tattoo artist of Robot House Tattoo, specializes in creating custom works of art – either on skin or on paper.
With art being a focal point of the shop, each design element, either big or small, is meticulously crafted to the customer's desire.
Highlights
Customised tattoos made by John Roberts
Canvas for sale
Premium-quality services
Customer Reviews 
The unique designs and high value pieces are definitely the selling point at Robot House Tattoo. It's also well-received for having great customer service.
Some customers shared their reviews and wrote:
"Amazing experience! Fair prices, great designs, and really professional artists (John Roberts was our tattoo artist)."
"Amazing tattoo artist. Cares for the customer and always comes out with outstanding work. Everything flows together nicely. Highly recommend"
12. An Tattoo Inc.
| | |
| --- | --- |
| PRODUCTS | Japanese/asian style and black and grey realistic style tattoos |
| WEBSITE | https://www.antattoo.net/ |
| ADDRESS | 102 7 Street SW Calgary, AB T2P 5N7 |
| CONTACT DETAILS | Fill out the contact form for tattoo inquiries and appointments |
| OPERATING HOURS | Contact for more details |
An Tattoo Inc. is driven by the desire to hone their art, and their finished tattoos prove that. Specializing in realism, their pieces seemingly come to life, attracting the attention of tattoo collectors all over the city.
By continuously delivering top-notch work, the artists at An Tattoo Inc. receive a high volume of tattoo inquiries every day. At An Tattoo Inc., quality always triumphs quantity.
Highlights
Custom-made tattoos by Chiwon An
Custom-made tattoos by Lindsey Pergentile
Custom-made tattoos by Sunyul Irezumi
Customer Reviews 
An Tattoo Inc. is revered by the community for their dedication and talent. Check out what their customers had to say about their experience:
"Chiwon did an amazing tattoo for me! I am a long time tattoo collector and the piece he did is by far my favourite. Clean shop and very professional. I will definitely return for more work and recommend this shop to anyone looking for a great artist in Calgary."
Here's another one:
"Great place, awesome people and they pump out some amazing work"
13. Human Kanvas
PRODUCTS
Tattoos and Piercings
WEBSITE
http://humankanvas.com/
ADDRESS
#323 – 2555 32 ST NE,
Calgary, AB
T1Y 7J6#5 – 100 Anderson Rd SE,
Calgary, AB
T2J 3V1#106, 960 Yankee Valley BLVD SE
Airdrie, AB
T4A 2E4
CONTACT DETAILS
403.291.4295

403.271.1506

403.980.9845

OPERATING HOURS
Contact for more details
Human Kanvas was established in 2001 by tattoo artist Brandi Lee. They show their love of art through tattoo and piercing.
They give high quality services to their customers making them come back for their work. They also want to make you feel safe and comfortable by creating an environment that is warm and welcoming.
Highlights
Licensed workers
Sanitized items
Approachable staff
Customer Reviews 
Here's a review from one of Human Kanvas' clients:
"Great customer service, always putting customers first!" -Alex Hodgson
Here's another one:
"This is by far the best shop I have ever been in. The atmosphere is great and the place is immaculate. They have set a whole new standard for cleanliness, professionalism, and talent for me. I won't go to another shop after such a wonderful experience at Human Kanvas and specifically with Whitney. She is a spectacular artist and the most talented individual I have ever had the privilege of being tattooed by." -Madison Freeman
14. Skull and Lotus Tattoo
Skull and Lotus Tattoo was established in early 2017 and consists of a team that had nearly a decade of experience in the industry. They take great pride in providing professionally crafted, one-of-a-kind body art designs.
Rest easy knowing that we will help you find your ideal tattoo. They highly encourage you to swing by any time within their operating hours!
Highlights
Uses 100% disposable materials
Warm and welcoming staff
Customer Reviews 
Here's a review from one of Skull and Lotus Tattoo's clients:
"Gone here a few times and the staff are always so welcoming and make a huge effort to make sure you're happy with what you get done! Would recommend for spur of the moment tattoos for sure."
Here's another one:
"My friend and I got tattoos yesterday and it was such an awesome experience. Everyone there is amazingly talented and so kind. It was my first one, so I was a little nervous, but it turned out better than I expected. Every customer who was there while we were left the shop extremely happy. All of the artists are so supportive of each other and it creates such a welcoming environment. Will definitely go back!"

15. Leaves with Ink
Get new tattoos and visit Leaves with Ink today! Whether you already have something in mind or are going in with a blank slate, they can help design an image that embodies exactly what you want.
They have all the needed skills and equipment to create works of art on your body with the help of ink. Visit their website or reach out to the today for additional information.
Highlights
Sanitized studio
Skilled and friendly artists
Clean works
16. Cinnamon Girl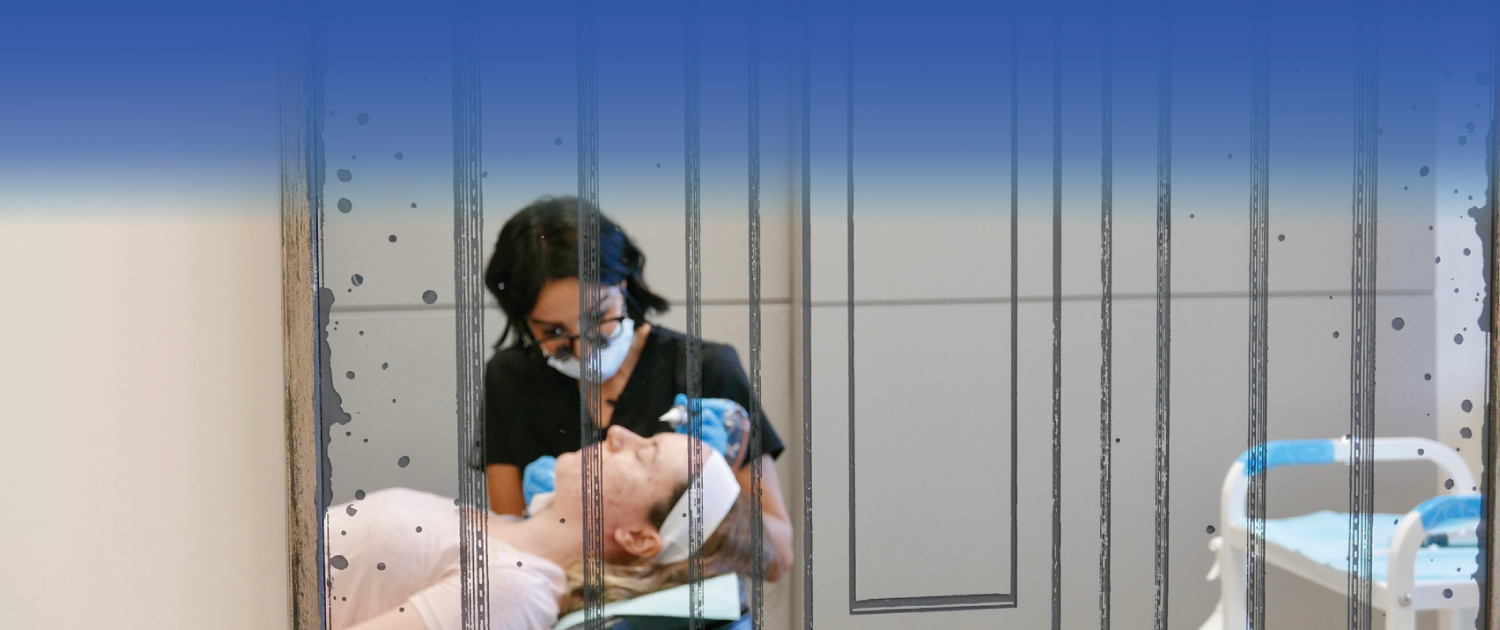 Cinnamon Girl's team of highly-trained tattoo artists bring years of experience in paramedical and cosmetic tattooing for men and women. They use the latest, leading-edge techniques to offer permanent makeup that enhances natural beauty.
From camouflaging surgical scars, acne scars, and stretch marks to spicing up your life with bold lips and brows, they help Calgarians feel their best with microneedling, micropigmentation, and non-permanent aesthetics services as well.
Highlights
Works directly with doctors and surgeons to support healing after trauma
Also has a Paramedical Tattoo Academy
Great manners from their staff
Customer Reviews 
Here's a review from one of Cinnamon Girl's clients:
"I've been seeing Jody since 2013 for cosmetic and medical services and have gotten my brows, eyeliner and lips tattooed at Cinnamon Girl. It is easily the best investment I've made in myself and has made a significant improvement in my confidence. I'm a perfectionist and Jody is patient, accommodating, informative and very experienced. The results I've had are excellent and completely worth the temporary and minor discomfort during the tattoo. Jody and her team are professional, friendly and organized. I highly recommend Cinnamon Girl Clinic and refer my friends and clients here all the time."
Here's another one:
"Went in for my 3rd or 4th colour boost after all these years and still couldn't be happier. The girls are always so amazing and treat you so well. Jodi is the most amazing and worth the 3 hour drive hands down. She is quick and efficient and caring and sweet."
17. 9 Element Tattoo
9 Element Tattoo is based in Calgary, Alberta, Canada. They take pride in their craftsmanship and understand that their clients are of utmost importance. They understand that each person's style preferences are different, which is why they listen to you attentively to ensure that the final output is to your liking.
It is in their top priority that they uphold the highest standards of cleanliness while creating art to the best of their ability and providing everyone with the best experience we can offer.
Highlights
Clean and sterilized studio
Skilled artists
Fair prices
Customer Reviews 
Here's a review from one of 9 Element Tattoo's clients:
"I had an appointment with Steph. She's an incredible artist who was meticulous in the placement of my tattoos which I really appreciated! She's also is a sweet heart, highly recommend her! I got to interact a bit with the entire team who all seem incredibly lovely. I'd highly recommend this studio as a whole. They have a welcoming environment and have a range of unique designs and talented artists."

Here's another one:
"Every time I come here I have an amazing experience. Everyone is always so nice and welcoming! My tattoo by Jim looks amazing and everyday I get stopped by people asking where I've gotten it done. I can't wait to get more from him, and I'm looking forward to Getting pieces by Connie as well. Everyone here is so talented! Jim is very gentle and very easy to talk to as well which makes the whole experience phenomenal! 😌"

18. Atticus Tattoo
PRODUCTS
Tattoo and piercing
WEBSITE
http://www.atticustattoo.com/
ADDRESS
618 1 Ave NE, Calgary, Alberta
CONTACT DETAILS
Phone: (403) 719-6661
Email:

[email protected]

OPERATING HOURS
Monday-Wednesday: 11am-6pm
Thursday-Sunday: 9:30am-8:30pm
Atticus Tattoo's main priority is the satisfaction and comfort of their clients. Hence, they have a room for each of their artists to be able to provide their clients a private and relaxing atmosphere.
Their team of humble and top of the line artists guarantee the best tattoo experience.
Highlights
Priority is client satisfaction
Shop suited to customer's comfort
Relaxing atmosphere
Customer Reviews 
Here's a review from one of Atticus Tattoo's clients:
"I was there August 9 with Cam , So glad I was referred to Cam to design my simple yet meaningful tattoo. Very professional, helpful, informative and great conversation. The establishment is sparking clean and very comforting.Shout out to the 2 young ladies at the desk that evening , professional, friendly and very welcoming. Totally experience was extremely satisfying for me . No question ill be back too see the Cam ."
Here's another one:
"This place was great, and Paul was awesome. Nice and clean, ensuring social distancing was taking place, provided you with hand sanitizer and a mask. Every one was extremely friendly, I sent a few different fonts in and explained what I wanted. Paul came up with the perfect font and design he was very professional, and friendly. He did a fabulous job, I love my new ink. I highly recommend booking there and with him, it was a really great experience all round."
19. Calibre Tattoo
Tatukittea of Calibre Tattoo is an artist who found her talent in drawing at the age of 9. To be able to fully utilize her talent, she decided to open her own private studio.
Her style in making tattoos is bold, high contrast and bright mixed hints of fine, delicate details but can also adapt to her client's preference.
Highlights
AHS Approved Private Tattoo Studio
Licensed and registered
Tailor-made designs
Customer Reviews 
Here's a review from one of Calibre Tattoo's clients:
"Sent her an idea and came to a customized version of it. One of a kind. Comfortable and as pain free as a tattoo can get 😂. Can't wait to do my next one"
Here's another one:
"Wouldn't go to anyone else! Quality work, clean, respectful and private studio. Love you Tea!"
20. Addictive Ink Tattoo and Piercing
Addictive Ink Tattoo and Piercing is an award winning tattoo shop and is named as one of the best in Calgary. Colin Ditchfield, the proud owner of the shop, has already over 10 years of experience in tattooing and is proficient in all styles of it.
Prior to your appointment, you can get to choose the artist you would like to consult with by looking through their instagram accounts in which you can locate their works.
Highlights
Award winning tattoo studio
Professional and talented artists
Customer Reviews 
Here's a review from one of Addictive Ink Tattoo and Piercing's clients:
"Great artists here. Always friendly. Very clean, they put on movies while you're getting your tattoo."
Here's another one:
"Fantastic crew. These guys are extremely talented as evidenced by the amazing body artwork you can find on their website and social media pages. If you want a piece you can be proud of to wear on your body, don't go anywhere else."
21. Inktender Studio
Josh Lamoureux, the face behind Inktender, has been in the tattoo industry since 2008. Along the way, he had the privilege to work with other tattoo artists which enabled him to learn and explore new styles and techniques. 
His style of tattooing is bold and dynamic, with great attention to detail. 
Highlights
Private studio

Skilled tattoo artist

Laudable services
Customer Reviews 
Here's a review from one of Inktender Studio's clients:
"Very professional and work is amazing he was always able to get me in around my schedule which made getting my sleeve done much easier. His art work and skill is beautiful. Highly recommended."
Here's another one:
"A master at his craft. 2nd time spending a few hours in his chair and loved every minute of it minus the pain. But loved seeing the progress and results. His shading and colouring skills are what brought me in a couple years ago and I'll be back to get my mosaic owl coloured.
Above the quality of his work the studio is clean and sterile. Can't wait to see the hockey them Reno's come together! Thank you Josh!"
22.New Dimension Tattoos
New Dimensions Tattoos is one of the tattoo shops in Calgary, and it has been voted as the 2019 Best Tattoo Studio in Calgary. It is owned by Peel who has 30 years of experience, working along with 2 talented artists.
Since 2013, New Dimension Tattoos has been offering a wide variety of styles of tattoos, and their studio is a safe, clean and friendly environment. They are Alberta Health Services approved. They accept walk-ins depending on the availability of artists. There are NO hidden charges or consultation fees.
Highlights
Customer Reviews 
Here's a review from one of New Dimensions happy customers:
"I got my first tattoo last weekend from Peel @ New Dimensions. Being it was my first tattoo and my dislike for needles, I was pretty anxious about the whole thing. Well the experience was nothing like I pictured. Peel was AWESOME! He made me feel very comfortable before, during and after while I was getting my tattoo and talked our ear off the whole time with some great stories about the tattoo industry. It was overall a great experience and I'm already thinking about my second tattoo and what I'd get next! Hee hee! Thanks Peel for the experience and for settling my nerves. Really appreciate it and love my tattoo!"
Here's another one:
"Everyone is really nice, friendly and respectful, I had great experience with Peel! The shop itself is nice and clean and you have complete privacy while getting your tattoo."
With the list we've provided, we hope you were able to pick the best artist who will be able to satisfy you and give you the tattoo you've been dreaming of.
On another note, if you're thinking of redoing your tattoo or want to have a change of pace in your life, check out our list of the best tattoo removal services in Calgary. These can help you clean the canvas again, so to speak!