Getting a haircut or beard trim is always something you want to do right… because there's always the possibility that you'll have to live with the outcome for a pretty long time. But with the help of the best barber shops in Calgary, you don't have to worry about the results of your next cut!
We looked for the best barber shops in Calgary, to help you out with that. Check out our picks below — you just might find your next favorite barber shop!
1. Marda Loop Barber Shop
Growing up around salons, the owner of Marda Loop Barber shop developed a love for cutting hair. This local barber shop specializes in shaves, color, and haircuts for both men and women.
With years of practice, Marda Loop Barber Shop gathered a team of like-minded people to serve the people's need for a fresh cut. Their passion for hairdressing earns them a spot on the list.
Highlights
Gives the best customer service in Cuts, Shaves and Color
Affordable rates
Customer Reviews
With skills to back the experience, Marda Loop Barber Shop has gained quite a following. Listen to what their satisfied customers have to say:
"Today was my first time going to Mardaloop Barber and I must say Tony is one talented barber! He gave me an exceptional cut! I'm family friends with both Tony and the owners of the barber, I will definitely be returning in the near future! Keep up the good work!"
Here's another one:
"Beautiful shop, exceptional service and the best haircut you can get in Calgary. I don't trust anywhere else to cut my hair because these guys are the best out there."
2. HAWI BARBERSHOP
Exclusive Boutique Barbershop.
They are a VIP style private studio, located in the heart of downtown Mission Calgary. They value each of their customers, which is why they make sure that your experience in every visit is top notch.
HAWI Barbershop provides customized, quality service, a relaxed environment and a luxurious experience for every guest.
Highlights
Clean and sanitized environment
Professional staff members
Customer Reviews
Here's a review from one of Hawi Barbershop's clients:
"Terrific haircut but even better overall experience! Hawi made the experience altogether easy and enjoyable from start to finish – and that's coming from a guy who has struggled forever with getting a good haircut. I'm that person who when asked 'what would you like done to your hair today?' I freeze up because I have no idea how to answer. She offers advice (if you want it) and has a wicked eye for what looks great. I've found myself a barber I actually look forward to going to."
Here's another one:
"Hawi is an incredible barber. She has such an eye for detail and always does a beyond excellent job. Her studio is operated by bookings so you'll always get an exclusive reatment and she gets the job done very well. Hot towel with cut is amazing too. I have a lot of experience with Hawi and she also helped dye my hair as well and in one session we went from dark brown to beautiful platinum blonde. Highly skilled and recommended."
3. Chin Whiskey Shearing & Shaving Co.
Providing the finest hair and grooming services for men in Calgary, Chin Whiskey assures that every gentleman that passes through its doors is met with the highest attention to detail, with our barbers taking the utmost pride in their craft. Our team of licenced barbers will be sure to surpass all your expectations
Highlights
Sanitized items
Affordable price
Safe and comfortable environment
Licensed workers
Customer Reviews
Here's a review from one of Chin Whiskey Shearing & Shaving Co. clients:
"Super friendly service, very professional. Attentive to details and the end result is awesome" -Charles-Etienne PotvinHere's another one:
"Never had the barber experience. came here on recommendation. all I can say, wow. what an experience. great spot. highly recommended. already booked the touch up. found my new barbershop" -Sonny Scorese
4. Magnum Barbershop
Magnum Barbershop is made up of professional barbers focused on providing their own take on a modern luxurious local barbershop experience that's focused on style.
They take this mission pretty seriously, actually. They've even developed a variety of Canadian grooming products to give men a total grooming experience unlike no other.
And as one of the best barber shops in Calgary, Magnum Barbershop is known for their customised services that originate from Canadian traditions, to fit the modern urban look.
Highlights
Men's haircuts
Straight razor shaves
Customer Reviews
Magnum Barbershop is recommended by their customers for their awesome place, responsible prices, excellent job, great service, and friendly staff.
Some customers wrote their reviews and said:
"Has is a great guy, he has a culture of caring and a can-do attitude to everything in his life. He is the best barber in the city, and I should know because I have been visiting him for many months now. I cannot speak highly enough about the business he is running here, so give him a try and tell him Terry sent ya! I love the way I can book online (and therefore see which slots are available), that's so convenient! And he is 100% reliable in honouring your slot when you book online."
"Thank you Hassan for the warm welcome and the amazing hair cut. Hassan is friendly, sociable, and professional hairstylist barber. I love the location of the barbershop which is next to the waves cafe. Easily accessible .The place is cosy"
5. MVP Modern Barbers
The MVP Modern Barbers barber shop offers a contemporary and casual place for men to relax and unwind as they get their haircut at a fair price.
Clients at MVP are pampered with their services which include hot face towels, scalp massages, washing, conditioning, neck trim, consultation, cut, and style.
Highlights
A comfortable atmosphere for clients

Free wi-fi in all branches
Customer Reviews
Here's a review from one of MVP Modern Barbers' clients:
"Fantastic hair cut! Straight razor shave on the neck and then a wicked scalp massage. MVP Modern Barbers is 5 star in my books."
Here's another one:
"Legend of a little place! Stopped in today very impromptu and was treated with THE BEST service! The artist completely got me and supplied the best hairdid (at a VERY affordable cost). Highly recommended!"
6. Masterblade Barbershop
Masterblade Barbershop is a local barber shop that offers services including high-quality fades, hot shaves, haircuts, flattops, threading, waxing, haircut designs, and beard trims.
They are headed by Arkan, a hairdresser who has years of experience in the industry. He is also famous for his skilled barbering, according to men in the area.
As one of the best barber shops in Calgary, Masterblade Barbershop is definitely one you can rely on for all your haircutting needs.
Highlights
Haircut designs
Beard trims
Line ups
Customer Reviews
The owner of Masterblade Barbershop is considered an artist by his customers when it comes to beard styling. They are also recommended by their customers for having a friendly staff and great prices.
Some customers wrote their reviews and said:
"Arkan and his crew are awesome, I have personally had my hair cut as well as hot shaves here. I was happier with the end result than any time I have gone to any chain. They also did an amazing job on my son's hair."
"I was really impressed with the place, the staff! It was a fantastic cut ..not sure how to spell his name but Iman knows his… stuff! The price was also great. Highly recommended and worth a drive if you have to."
7. Johnny's Barber + Shop
Johnny's Barber + Shop first opened its doors in 2015, solely with a vision to cater to modern men who would like a clean and classic haircut.
Their space is interesting and designed to suit the needs of their clients, a place that's filled with nods to the history of barbering, and at the same time, with the life and style of today's men as well.
As one of the best barber shops in Calgary, Johnny's Barber + Shop's mission is to take their craft to the next level, and give each individual a personal, fine-tailored cut.
Highlights
In partnership with Last Best Brewing and Distilling
Buzzcut
Beard trim
Customer Reviews
Johnny's Barber + Shop is praised for the great passion their barbers show, showing their customers that they are personable and really care about what they do.
Some customers wrote their reviews and said:
"Probably the best haircut I've ever gotten, as well as the best haircut experience I've ever had. Stephen talked about what his ideas were and collaborated them beautifully with my own ideas to give me a great haircut. One of the best fades I've ever seen, and a cool guy to boot. I had a lot of fun chatting with both stephen and Jay about just about everything. Both of them are very intelligent and well versed. Will definitely be coming back"
"The best around, without question. Top level service from extremely knowledgeable folks, every time. I have mainly dealt with Stephen and he is nothing short of an expert in his craft. They for sure have another long term client!"
8. Tip Top Barber Shop
Tip Top Barber Shop offers great haircuts & relaxing hot towel shaves, making you feel like you're simply visiting an old friend when you go there.
They devote themselves to giving quality customer service and satisfaction, and strive to meet the needs and expectations of each client.
And as one of the best barber shops in Calgary, Tip Top Barber Shop also carries some of the best product lines for all your hair maintenance needs.
Highlights
Hair wax products
Beard trims
Complimentary neck straight razor shaves
Customer Reviews
Tip Top Barber Shop is named one of the best barber shops in town according to their customers. This is because of their cheap prices, great service, and perfect cuts.
Some customers wrote their reviews and said:
"I've been coming here for about 2 years all the barbers have an amazingly friendly personality. Nothing makes me more happy than getting a fresh fade by AJ he puts great detail into the cut and makes sure you leave looking 10x better! I highly recommend going to get your hair cut here by AJ I'm always satisfied by his work."
"This is my favorite place in Calgary. Every time I come in the service is better and I get an amazing cut. Big thanks to Hesham for the awesome cut and conversation today!!"
9. Mancuso Barbershop
Mancuso Barbershop is a local barbershop that offers an array of services such as men's haircuts, shaves, and colours.
They are headed by the founder Francesco Mancuso and are known for giving treatments such as traditional haircuts and even royal treatment, which involves a total hair and barbering package.
Mancuso Barbershop is thus considered one of the best barber shops in Calgary for their flawless hair colour services, as well as their beard trimming offers.
Highlights
Hair color
Barber haircut
Straight shave
Customer Reviews
Mancuso Barbershop is praised by their customers for their absolutely fantastic haircuts and their very friendly service. They are also recommended for giving great prices.
Some customers wrote their reviews and said:
"Had been looking for a permanent barbershop in Calgary for a year now. Think I have found it finally, thank you Francesco for a great haircut!!"
"Francesco is an excellent barber and I would highly recommend this establishment to anyone looking for a great cut or shave at a reasonable rate"
10. South Trail Crossing Barbershop
South Trail Crossing Barbershop is the largest barbershop in the country, and it's no surprise why. Open every single day, South Trail Crossing Barbershop keeps their customers looking sleek for any event.
The large screen Tv's, sports memorabilia, and industrial themed interior make their beast of a space the ultimate man-cave.
With 20 talented barbers on hand, a massive selection of shaving products, and services catered to all ages, their clients always come out looking their absolute best.
Highlights
Professional barbers
Shop In Store
Customer Reviews
South Trail Crossing Barbershop goes above and beyond the typical barbershop experience; and their customers can attest to this:
"South Trail Crossing Barbershop was one of the best experiences I have ever had while getting a haircut. From their relaxing waiting area to the genuine customer service, the attention to detail was more than I could have asked for. The guys at the Barbershop take care of you from great conversation to professional cuts, product advice and knowledge and service. The Guys were very personable, the vibe was great and the price was quite inexpensive for the service they provide."
Here's another one:
"This shop has a traditional feel written all over it. Greeted by two excellent people nothing but smiles from the time I arrived to the time I left. My son and I both enjoyed the services of the Chehade brothers. To say the least I left a brand new man, they took excellent care of me and my son. This is the kind of place you can get a haircut and feel safe that your money is well spent. I will never go anywhere else."
11. Tony Matee's Barber Shop
Tony Matee's Barber Shop, formerly known as Bellacasa Barber, offers amazing haircuts at an affordable rate. Putting into consideration their client's preferences, the company highly emphasizes on customer satisfaction.
Aside from the stunning cuts, it's the attention to detail that encourages people to keep coming back. From remembering their client's name, to having a welcoming smile, Tony Matee's Barber Shop has well-earned their loyal following.
Highlights
Provides high quality of service
Affordable rates
Customer Reviews
Tony Matee's down to earth personality and quality cuts have made the barbershop a household name in the business. Here's what people have to say:
"There's nothing better than a proper professional personalized experience with your barber. Tony has been in the industry for a very long time and knows exactly what you need! Extremely high quality service with the most competitive pricing for service and product in the city, you're not going to find a better place than Tony Matee's"
Here's another one:
"Tony is the best choice for your trendy style haircut, effective and efficient service. Amazing man, friendly and he listens to your ideas of your preferred cuts. He always do it well."
12. Barber Culture
Barber Culture has a team that is compromised of talented individuals. Each member has their own talents and skills.
They offer you a dapper haircut or a close cut throat shave. Know that you'll be leaving their shop smelling good, feeling tingly, and looking immaculate.
Highlights
Affordable price
Sanitized items
Professional and licensed workers
Customer Reviews
Here's a review from one of Barber Culture clients:
"best place hands down. only place any one should go to lol" -Jason Stallard
Here's another one:
"What an amazing shop! The vibes are great and the staff are kind. Best of all, they are punctual and willing to meet all your needs (no matter what!). Would recommend it!" -Nicolas Hamel
13. Cannibale
Eat, drink, and be groomed later. This is what they say and you can do at Cannibale.
They are very unique and are dedicated to providing you with services that meet and exceed all your expectations. Visit them today for an experience that will definitely make you want to come back.
Highlights
Professional and licensed workers
Affordable price
Gives great services
Customer Reviews
Here's a review from one of Cannibale clients:
"It's worth the money you will spent on"
Here's another one:
"Will for sure come back for this!"
14. Cutting Edge Barber Shop

Cutting Edge Barber Shop offers the best service with well-trained barbers. They have a comfortable and fun atmosphere available for you.
They strive to keep your cuts up to date with their finest products. They also specialize in boy's cuts giving your little guy the best experience.
Highlights
Specializes in flat top and business men's classic cuts
Beard services
Hot lather soap shave on the neck after every cut
Customer Reviews
Here's a review from one of Cutting Edge Barber Shop's clients:
"Best haircut you'll get. Maddy did an unreal job, made great conversation, and was very nice and professional. I went to Alex last time and received an excellent haircut from him too, can't go wrong here." – Saad Sheikh
Here's another one:
"I've been to over 13 different barber shops and this is by a long shot the best one. Also, Eddie, Maddie doesn't matter who you see, they hook it up." – Austin Taillefer
15. Avenue Barbers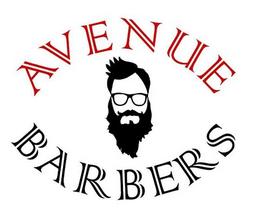 In 2016, Avenue Barbers opened its doors, and Moe Borhot was determined to maintain a shop full of positivity, skilled barbers, and quality services. With decades of combined experience, their educated team knows what it means to listen to a clients needs, provide them with any look they desire, and have them walk out feeling their best – inside and out!
The many services they provide are not limited to just men either – they are a family friendly barbershop that accepts ALL clients, no matter the age, race, or gender! They are happy to provide consultations and answer any questions you may have.
Highlights
Walk-ins are always welcome
Will help you find the style you're looking for
Skilled and trained
Customer Reviews
Here's a review from one of Avenue Barbers's clients:
"Absolutely the best barber shop in Calgary! Been going here for a while now and always get the best haircuts and shaves! I couldn't even imagine going anywhere else. Mike is super friendly and always knocks it out of the park! Would definitely recommend this shop to anyone looking to getting a hair cut."

Here's another one:
"Needed a cut, didn't know what I wanted. Roop was like "I got you bro, you'll look sharp" and he was so right, I left looking so sharp"
16. Upper Kutz Barbershop
Upper Kutz Barbershop is proud to say that when they opened their barbershop, they made their main focus on building relationships to last a lifetime. They work hard to make the experience fun, relaxing, and building memories. They also aim to provide the best service as well as a place for everyone to come hang out and leave looking extra fresh.
Over the years, they have grown to be a well known barbershop that started in Calgary Alberta, Canada. They are a family-owned business that strives to always grow and make everyone feel like we are their second home. They hope to continue to be apart of your lives as well as generations to come!
Highlights
High-quality services for affordable rates
Adept in handling kids who are also getting a cut
Customer Reviews
Here's a review from one of Upper Kutz Barbershop's clients:
"Best barber shop in Calgary hands down. Took my 3 year old there for a haircut and Joe was absolutely amazing with him! I've been to other barber shops in the past where I felt uncomfortable being there due to whatever reasons, but Upper Kutz and its employees are amazingly welcoming. We will be returning in the future for sure!"
Here's another one:
"A great experience and affordable price."
17. Golden Blade
This modern neighbourhood barbershop is located in the southwest quadrant of Calgary, Alberta. The barbershop offers a trendy and welcoming atmosphere for clients in all age groups.
From cutting and styling hair to beard maintenance and hot lather neck shaves, you can always count on outstanding service where customer satisfaction is always a top priority at Golden Blade Barbershop.
They customize the needs for everyone ranging from youngster to seasoned gentleman. Whether it's your first haircut, something new, modern or traditional, they will make you look and feel your best with our premier services.
Highlights
Follow up calls and emails will be responded to within 48 hours
Open 7 days a week
Hot lather neck shaves are on the house
Customer Reviews
Here's a review from one of Golden Blade's clients:
"Absolutely a phenomenal experience at Golden Blade Barbershop every single visit. The shop is always clean and has a cool modern vibe to it. Been seeing Will for 4+ years now and I enjoy how confident he is while cutting my hair along with his attention to detail. I highly recommend Golden Blade Barbershop to anyone looking for a professional and friendly barber!"

Here's another one:
"Amazing local Barbershop in the Woodbine area of SW Calgary. I have been going here for the past year and will not be going anywhere else for a haircut. Very friendly and professional staff that truly enjoy what they do. The shop is bright, spacious and clean, plus it never hurts having several TV/s up so you won't miss any of the game during a cut. Golden Blade is also a great place to take your kids when they need a haircut. I have brought my two year old and Will and the team make it an easy time out."

18. Global Barber Shop
PRODUCTS
https://globalbarbers.com/
WEBSITE
https://globalbarbers.com/
ADDRESS
3012 17 Ave SE #17, Calgary, AB T2A 0P9, Canada
CONTACT DETAILS
+1 587-470-8295
OPERATING HOURS
Monday 09:00-21:00
Tuesday 09:00-21:00
Wednesday 09:00-21:00
Thursday 09:00-21:00
Friday 09:00-21:00
Saturday 09:00-21:00
Sunday 10:00-21:00
At Global Barber Shop, they know how to shape your hairstyle to give you a look that will impress anyone you happen to meet. They have the expertise to style your hair into dreadlocks, cornrows, high and low fades, and much more.
Their treatments extend to people of all ages — for men, women, and even children!
They are very serious about hair cuts here because they know it matters to you. They also take their time to listen to you so that they can meet and exceed your expectations.
Even with kids, they take their time to listen so that they can deliver the best service possible. Their goal at Global Barbershop is to provide you with the best barbershop experience, whether you are a kid or an adult, they strive for greatness every time.
Highlights
Also offers beard shaving services
Open 7 days a week
Great atmosphere
Customer Reviews
Here's a review from one of Global Barber Shop's clients:
"Simon , another Visit to the shop, was as good as the first visit. Talented people taking pride in the cuts. Simon did a great job ! My first visit, Oct 20 / 2020 Having longer straight salt and pepper hair , I received a awesome trendy cut by Jorjo . He really takes pride as a artistic stylist. Had a great experience, will be returning. Highly recommend this shop. Don t let age keep you from entering this shop."

Here's another one:
"My husband was very happy and felt Robert did a amazing job!! Hair cut, beard trim and hot towel treatment. He will be going back !!"

19. Tommy Gun's Original Barbershop
If you're looking to get styled the old-style way, then Tommy Gun's Original Barbershop is one of the best choices. After all, they are one of the most well-known barbershops in Calgary, if not Canada as a whole.
The best way to describe Tommy Gun's Original Barbershop in a few words is how they are a barbershop that goes above and beyond typical expectations to provide a unique and tailored experience that exceeds our clientele's every expectation.
With over 90 locally owned and operated shops all over Canada, Australia, and the USA, Tommy Gun's Original Barbershop assures time-tested styling prowess that will ensure that you leave the barbershop looking and feeling fantastic no matter what branch you go to.
What we love about them is how tech-savvy they are when it comes to updating their clients about their appointments and services that they offer in-store. This is a great help when you're still planning to get your hair cut by their team.
Overall, we can say that you're sure to be in good hands if you get your hair done by Tommy Gun's Original Barbershop.
Highlights
Multiple locations
Has a reliable mobile application for booking and updates
Caters to all ages
Customer Reviews
Services felt like a spa day
"Just got the blade taken to the facial hair for the first time in 3 years. Stella and Farron were fantastic! I went in for a straight blade and it felt more like a spa day. It was an incredible experience and I'll certainly be back." – Jelly Gellinas
Good experience regardless of gender
"My son uses Tommy Guns on 130th all the time and really likes the service and I needed to get my daughter's hair cut and didn't know anywhere else to go so I took her there even though they specialize in more men's cuts. They were very nice and wanted to help. Heather Frayn was amazing she took very good care of my daughter and made my daughter's hair look amazing. Even though my daughter was very scared about cutting all her long hair off she absolutely loves her new cut and style by Heather. Thank you so much for making this experience a good one for her. Definitely will be recommending Heather and Tommy Guns on 130th." – Alana Culler
20. Canadian Crew Barbershop
Canadian Crew Barbershop is a facility that provides top-notch hair styling and barber services ever since its establishment. With good rapport with their clients, they have since then gained an excellent following and a variety of good reviews.
We like that their salon's interior is modern, and their facilities are always well-kept in order to accommodate all sorts of hair styling jobs that clients may come to them for.
Furthermore, their barbers are highly professional and diversely experienced and they are able to just do about any cut that their client requires of them.
Though note that their services aren't readily priced on their website so clients may need to visit them personally at their salon and inquire regarding their prices.
Overall, with their innovative facilities, accommodating hair specialists, and well-maintained salon interior, we highly recommend them to clients in the area looking for professional barber services in the area.
Highlights
Modern and stylish interior
Highly experienced barbers
World-class hair styling expertise
Customer Reviews
Here are some reviews from their clients:
"Cynthia is terrific, she gets the length perfect every time ensuring my hair lays down properly. I moved to BC awhile ago and everyone I've tried falls short of her work. Whenever I'm in town, I try to squeeze in a haircut. They are truly the best I've ever had."
"I've been coming to Canadian Crew since Jan 2020. I'm always 100% satisfied with my haircut. The service and conversation is always over and above what you would expect, the value they provide is unbelievable, and it's extremely convenient being in Brookfield Tower. I totally recommend it."
—
We hope you were able to pick a barber shop that stood out from the list and resonated with what you want the most.
On another note, if you're having medical hair problems you've been wanting to address, why don't you check out our list of the clinics for the best hair transplant in Calgary.